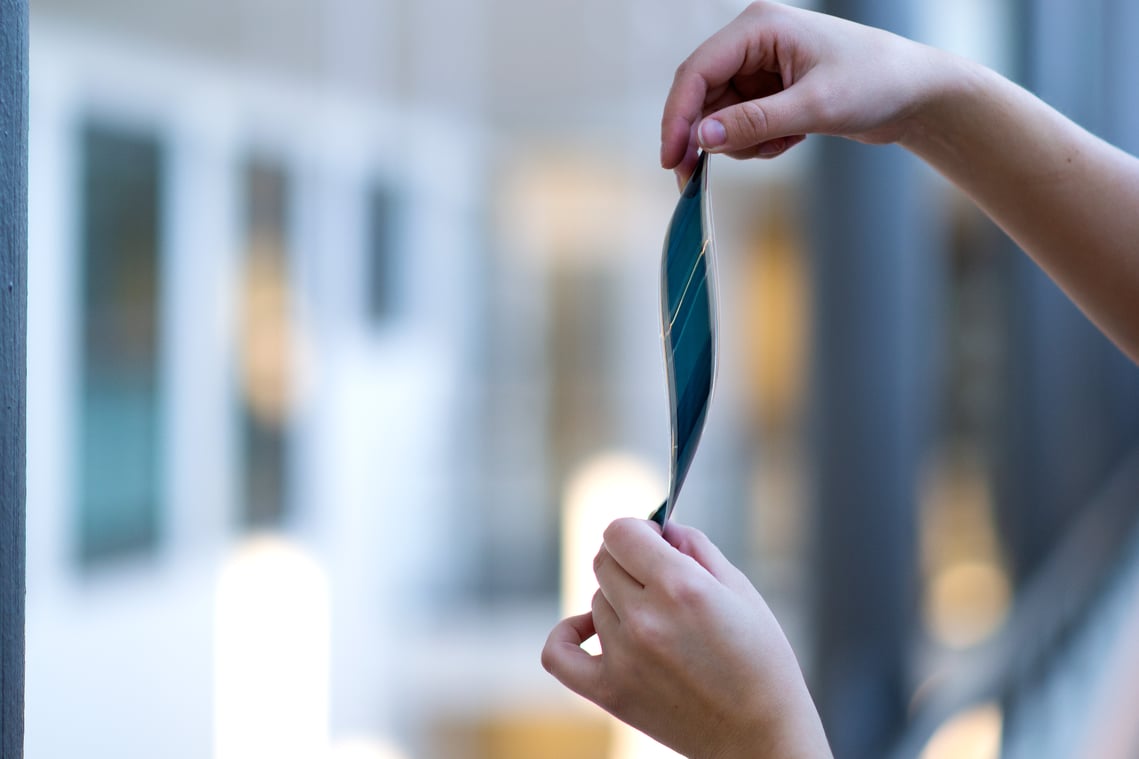 Worldwide Launch of the Epishine OneCell
Swedish Epishine is launching its second revolutionary product to the market. Following their previous solar cells, the new OneCell has the same market-leading high performance in low-light, but with an added focus on design. 
Today, the majority of sensors and low-power electronics rely on disposable batteries, resulting in a higher environmental impact and increased maintenance costs due to frequent battery replacements.
Devices using light power provide an excellent solution to these issues, but often design choices such as buttons or other form factor issues can limit the available surface area for the solar cell. For a viable solution, the device must be integrated with a solar cell that is both high in performance, and flexible in design.
The Epishine OneCell , with its high performance and innovative design, is a combination that the market has not seen before. It is produced in Sweden, using a unique roll-to-roll manufacturing technique that enables efficient mass-production of the modules. OneCell is composed of organic and non-toxic materials, making it the most sustainable and environmentally friendly solution for powering small wireless electronics on the market.
"The adaptability and design of our OneCell introduces a range of new possibilities for applications in the industry. Our mission has been to help our partners create self-powered applications through light power, and the OneCell is our next big step." – Hassan Abdalla, Product Manager at Epishine
A unique feature of the OneCell is its ability to maintain its high performance even with cut-outs in the surface, enabling new types of light-powered applications with customized layouts. The OneCell can be adapted to various surface finishes, such as soft touch plastics, leather, and brushed materials and can thereby be seamlessly integrated into devices made with these materials. OneCell is available in sizes ranging from 20cm2 to 300cm2, making it adaptable for a wide range of applications.
"This is the next level in our important progress of sustainable powering solutions, eliminating the need to compromise on design to maintain high performance. "- Anna Björklou, CEO at Epishine
The product is available today as engineering samples and in pre-series production later this year.
Join 97,426 other subscribers

Archives