4GB RAM/32GB eMMc Raspberry Pi CM 4 Powered Router with Dual Gigabit Ethernet
Efficient routing applications require effective bandwidth management, reduced network management cost, flexible function selection, friendly management interface with a fast boot time amongst other features which are usually tedious with hard routers. This is why a Shenzhen, China-based hardware manufacturer, Seeed, recently launched a new mini router based on the Raspberry Pi CM4 for soft routing applications to meet these demands.
The Carrier board is wired with 4GB RAM and 32GB eMMc for a fast boot-up time and an enhanced user system experience. The board offers flexibility to users as its pre-installed CM4 is replaceable with any other CM4. The dual Gigabit Ethernet ports (RJ45) can support system processing speed up to 1Gbps. With one port connected to the Gigabit Ethernet PHY of the CM4 Broadcom BCM54210PE base module, the other Gigabit Ethernet port is connected to LAN7800 of microchip, a USB 3.0 to Gigabit Ethernet bridge (Gbe). The USB 3.0 interface is the extension from the PCIe interface of the CM4 module.
The Dual Gigabit Carrier board is a perfect standard for Raspberry Pi Users, designers, and developers – HTPC makers, software router enthusiasts, Linux developers, and others alike.
It is suitable for industrial applications as it is packed in a PC/ABS case with a large aluminum alloy sink on top to cool down the CM4 at extreme temperatures arising from heavy loading. This fabrication provides it with better protection.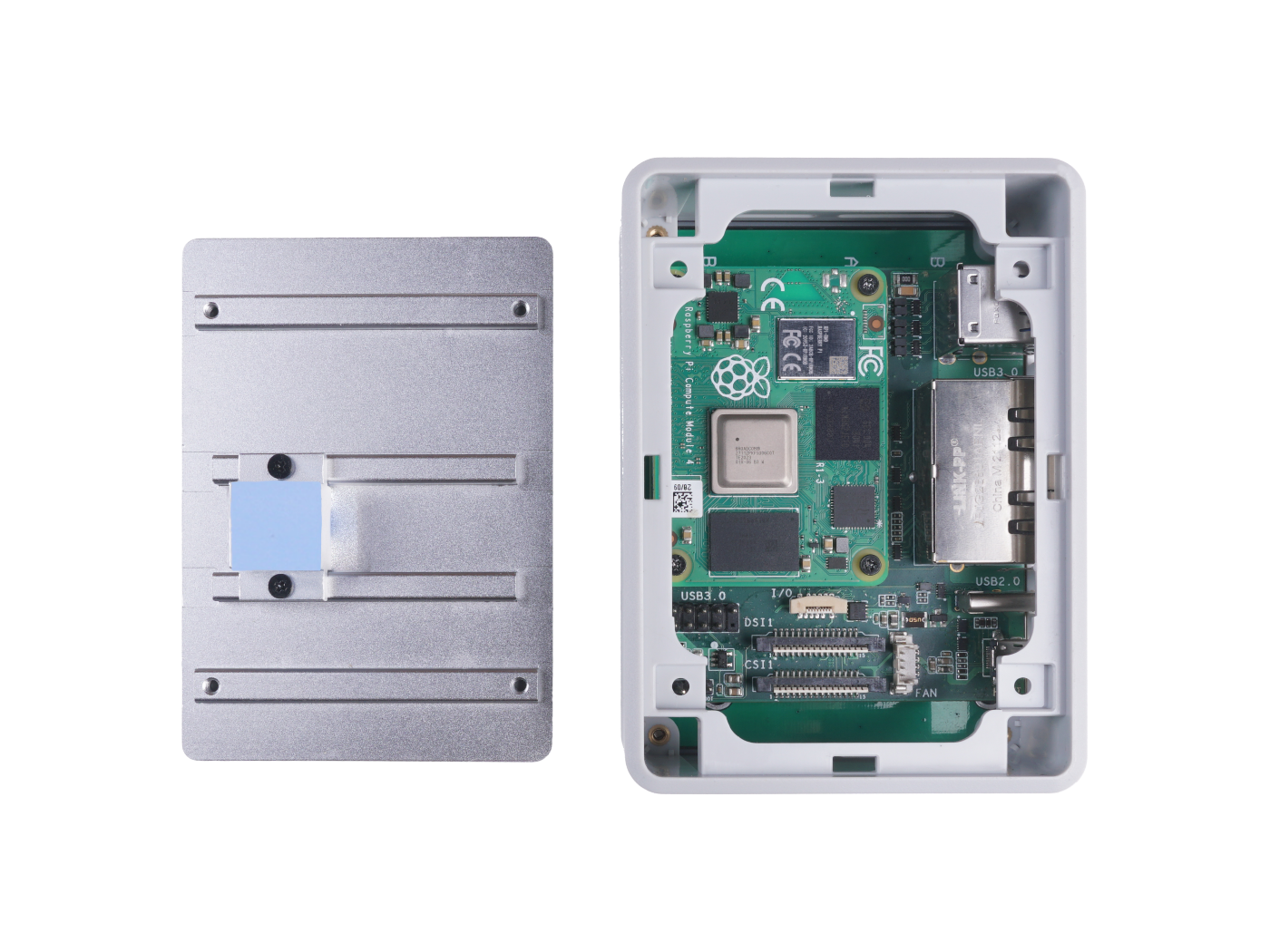 Key features and specifications include:
Powered by Raspberry Pi Compute Module 4
4GB RAM/ 32GB eMMC
Dual Gigabit Ethernet connectors
Pre-installed OpenWrt firmware
MIPI CSI, MIPI DSI, and micro-HDMI interfaces
2x USB 3.0 with 1x USB 3.0 9-pin header
1x MicroSD Card slot
More Expandability via FPC Connector
1x Fan power connector
Power via USB Type-C
Aluminum alloy top with large heat sink
PC/ABS case with better protection. Case has long rubber feet for better stability
Keyhole slot wall mount
DIN rail mount support with mounting holes
Dimensions: 75mm x 64mm x 21mm
Additionally, the Compute Module 4 comes with OpenWrt firmware pre-installed out – of – the – box. This makes it easy to fix it to the existing home network by simply unboxing the package and making the right connections with the board. OpenWrt is an open-source Linux operating system compatible with and executable on embedded devices such as routers with enhanced functionalities, performance, and even security in contrast to ordinary routers. It has a package management system that supports the flexibility to suit User's applications and a writable filesystem.
Input/Output Peripherals
The board has MIPI CSI, MIPI DSI, Micro -HDMI to connect displays (cameras), a standard 9 – pin USB 3.0 header for more USB expansion. It also has a micro-SD slot to load system images for non – eMMc versions of CM4 and an FPC connector for more expandability as input and output peripherals.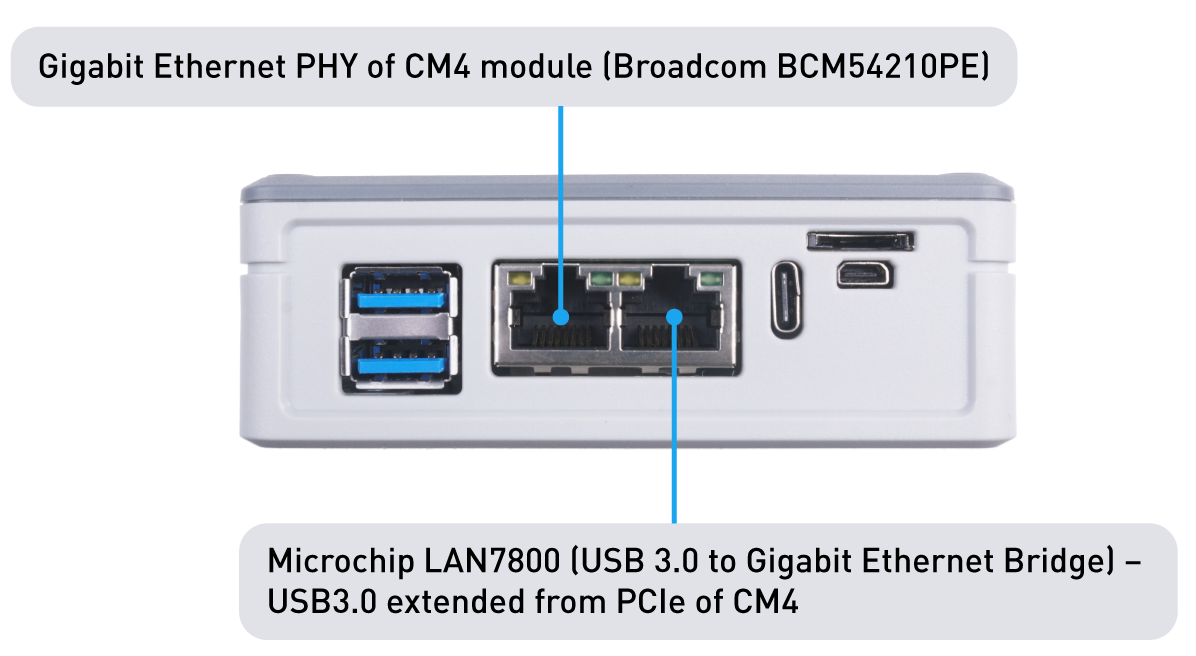 Applications
The Dual Gigabit Carrier Board offers infinite possibilities to a variety of applications in software router, IoT, smart home, and camera projects.
Mounting/Deployment
The case can be either mounted using a keyhole slot on its rear to hang it to the wall or using the 3 mounting holes provided on its back to fix it to a DIN rail. The device's casing is furnished with long rubber feet to ensure stability when fixed to a flat surface.
Further Details
More useful information on both the carrier board and Compute Module can be found on the Product page on Seeedstudio
Join 97,426 other subscribers

Archives