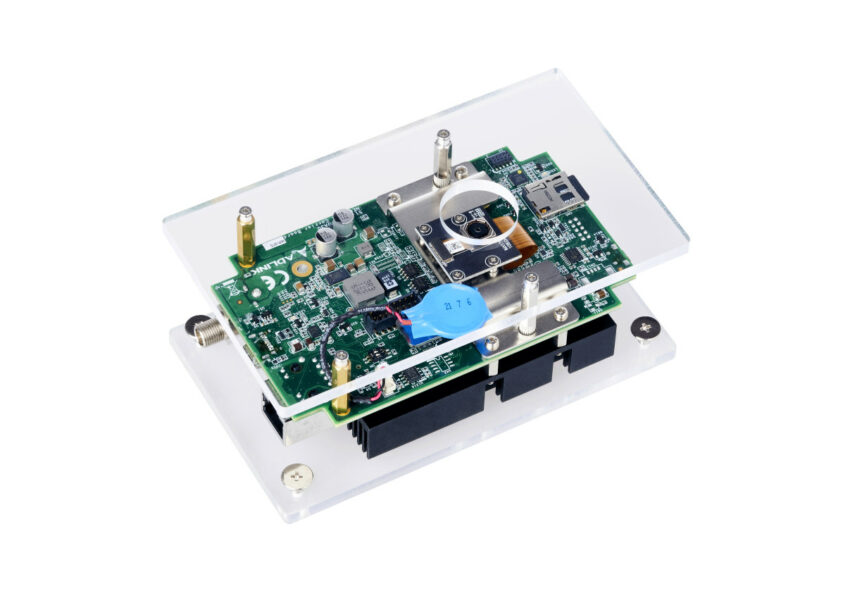 AI Camera Dev Kit Designed for Accelerating AI Vision Prototyping Features NVIDIA Jetson Nano Module
Edge computing expert, ADLINK Technology, recently announced a new AI camera development kit designed for easy and accelerated AI vision prototyping. It is aimed at helping AI vision developers quickly develop proof-of-concept applications.
The pocket-sized vision developer kit is powered by an NVIDIA Jetson Nano module and equipped with a variety of peripherals alongside an 8MP color camera sensor with lens and industrial digital I/O to aid development start-up. There's a Gigabit Ethernet port, a microSD memory card with Linux OS, and a USB Type C port for easy powering, data transmission, keyboard or mouse connection, and video. There's also a microUSB port, as well as validated software drivers to get you started quickly with your computer vision applications.
Today's market trend is to start project development from a developer kit that can quickly help developers test and demonstrate their concept," said Kevin Hsu, a senior product manager at ADLINK. "Targeted for the booming AI vision market, ADLINK provides an image sensor integrated AI camera developer kit based on our popular NEON series AI smart camera. The AI Camera Dev Kit eliminates tedious integration effort with its built-in no-code GUI software (EVA) and two AI applications with sample code. This kit enables users to start their AI vision PoC in just five minutes.
The ADLINK EVA (edge vision analytics) software is the company's exclusive little or no code GUI-based development environment with everything you need to build a PoC without AI expertise. The development kit is also compatible with the popular V4L2 video interface and leverages the company's NEON series AI smart camera for a wide coverage of AI vision applications.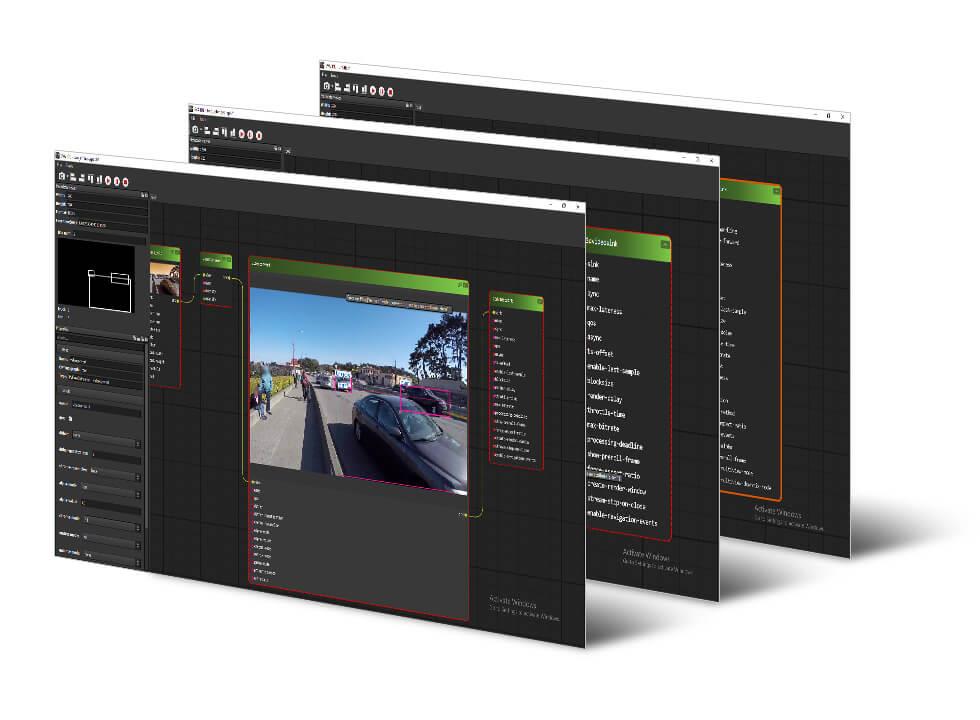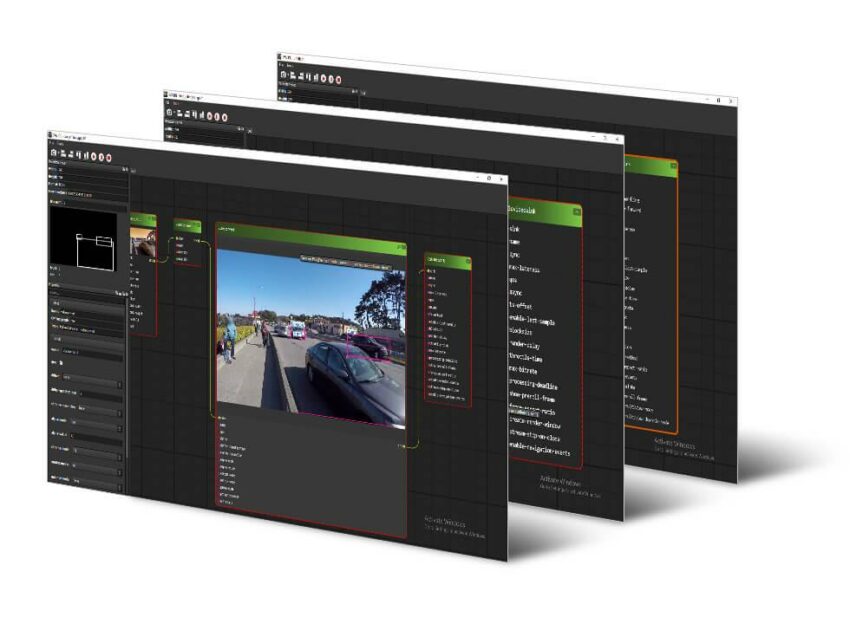 Specifications of the AI Camera Dev Kit Include:
ADLINK NEON-series camera module:
Sony IMX179 color image sensor with:

Rolling shutter
8MP resolution
Frame rate: 3280 x 2464 @ 15fps or 1920 x 1080 @ 30fps
Pixel size: 1.4 x 1.4 µm
Field of View: 72.9 degrees

NVIDIA Jetson Nano SoC with:

Quad-core Arm Cortex-A57 processor
NVIDIA Maxwell architecture with 128 NVIDIA cores
4GB 64-bit LPDDR4
Up to 16 eMMC 5.1

1x microSD card slot
1x GbE RJ45 port
1x DP supporting up to 1920 x 1080 @30fps
1x USB 3.0 Type-C port for power, data, and video output up to 1080p30
1x micro USB port for flashing firmware
4x Digital Input, 4x Digital Output and 1x UART
Power:

12V – 24V DC (via power jack), or,
15V DC (via USB Type-C port)

Power consumptions: Less than 40W
Temperature

Operating: 0 – 30°C
Storage: -20°C – 70°C

Dimensions: 130 mm x 72 mm x 43.8 mm
OS: Ubuntu 18.04, Jetpack 4.6.1, OpenCV 4.1.1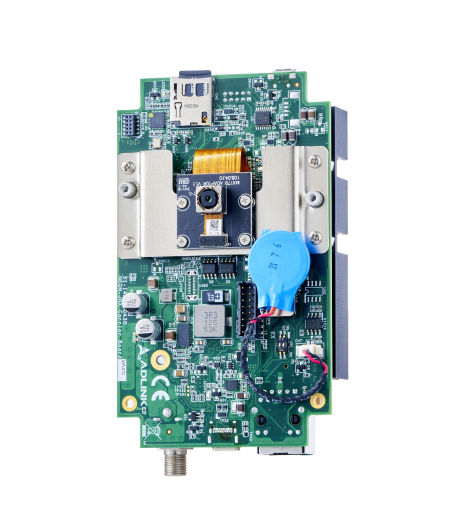 Benefits
Gives users the opportunity for a low-cost, simple integration and fast development process of AI-accelerated computer vision applications.
Equipped with the powerful NVIDIA Jetson module and a host of other high-performance peripherals
Provides open access to selected AI models, tools, resources, tutorials, and templates for an effortless PoC development
Includes sample codes and a start-up guide for rapid AI vision prototyping. Users can start development straight away.
Users can easily convert the devkit to ADLINK edge AI systems
Nothing has been said about the price of ADLINK's AI camera Dev Kit or its availability, but other useful details can be found on the product page and the EVA portal.
Join 97,426 other subscribers

Archives