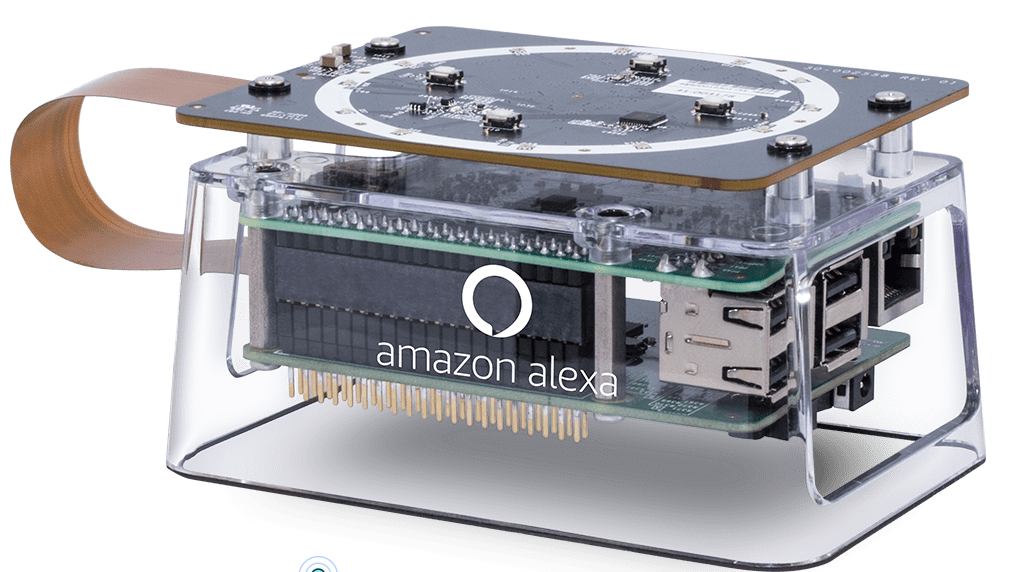 Alexa On Every Device with the Amazon Alexa Premium Far-Field Voice Development Kit
Amazon's Alexa is an intelligent voice-controlled personal assistant launched in 2014 and has been on an increasing demand ever since. First integrated into the Echo, the Alexa platform has been an exponential growth in the consumer industry.
Amazon's Alexa Premium Far-Field Voice Development kit is a kit released by Amazon that will allow manufacturers to add high-quality Alexa voice experiences into their products, allowing Amazon to integrate Alexa into hundreds to thousands of products without necessarily building the products themselves.
This kit provides support for 360o tabletop far-field voice activation applications, as well ass applications that require voice-activation from one direction. It incorporates Amazon's proprietary software and algorithm technology for "Alexa" wake word recognition, beam forming, noise reduction, and acoustic echo cancellation, and accurate far-field voice recognition in noisy environments and from long distances.


The development kit includes:
Two microphone array boards
A digital signal processor board
A Raspberry Pi 3 with the Amazon Voice Service (AVS) Device SDK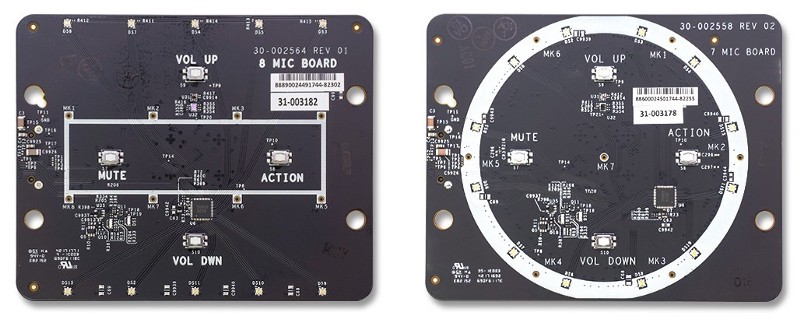 The microphone board comprises of a 7 and 8 microphone arrays optimized for premium far-field audio performance, and the Raspberry PI 3 board can be replaced by any Linux embedded platform for production ready.
The Amazon Alexa Premium Far-Field Voice Development kit is primed for applications that include smart speakers, smart home, IoT devices, router and gateway devices, sound bars, and set-top boxes.
Major Device Technical Specifications:
Microphone Array Configurations –

7 mic circular, 72.76mm diameter
8 mic rectangular, 67.50mm x 22.50mm

Digital Signal Processor –

Intel's dual DSP with inference engine

System Processor Support –

Raspberry Pi 3 Model B
Compatible with processors capable of running the AVS Device SDK

Power Supply –
OS Support –

Raspbian Stretch
AVS Device SDK and supports most embedded Linux platforms
With the introduction of the kit, Amazon is lowering the barrier for any company to add Alexa to their products and hopes to make Alexa work everywhere and make it the most important and intimate computer in your life.
Join 97,426 other subscribers

Archives