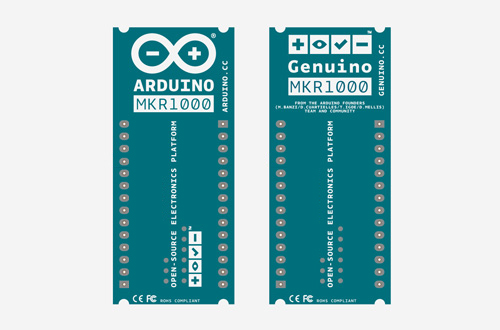 Arduino MKR1000 – 32-bit board with WiFi
The MKR1000 development board from Arduino provides a simple way to add wireless connectivity to IoT battery-powered projects.
Arduino MKR1000 is based on the Atmel ATSAMW25 SoC (System on Chip), that is part of the SmartConnect family of Atmel Wireless devices, specifically designed for IoT projects and devices.

The ATSAMW25 is composed of three main blocks:
• SAMD21 Cortex-M0+ 32bit low power ARM MCU
• WINC1500 low power 2.4GHz IEEE® 802.11 b/g/n Wi-Fi
• ECC508 CryptoAuthentication
The ATSAMW25 includes also a single 1×1 stream PCB Antenna.
Arduino MKR1000 – 32-bit board with WiFi – [Link]