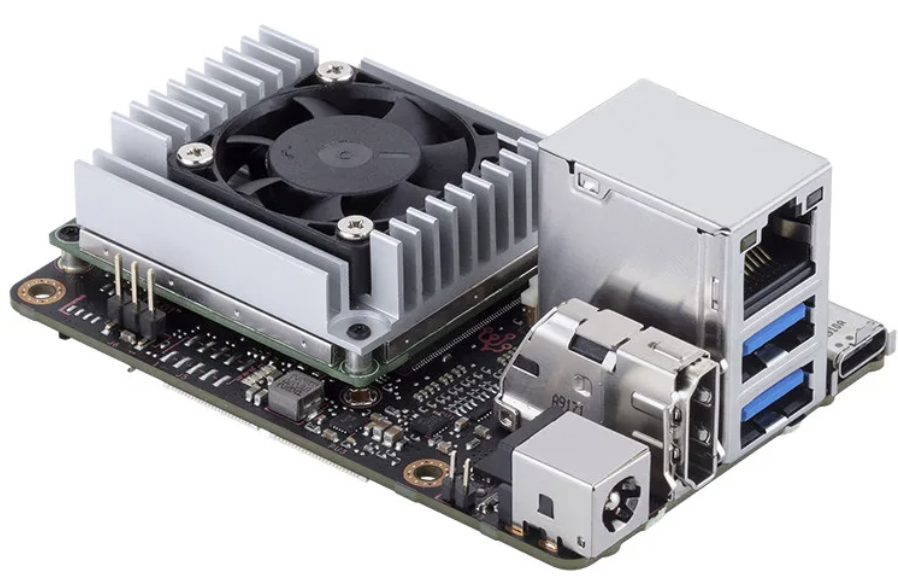 ASUS unveils coral-based Tinker Edge T
Tinker Edge T, is an SBC developed by ASUS that comes equipped with an i.MX8M and an Edge TPU, running the Debian-based Mendel OS Linux on a coral SOM module with a cross-platform OS flash tool that enables easy OS image flashing to SD cards and USB drives, enabling users to get their system up and running quickly.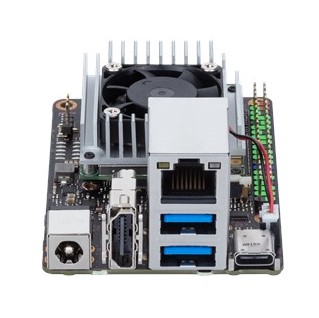 It seems to be an open-spec board, much like Asus' earlier released Rockchip RK3288-based Tinker Board S, and it is probably planned to serve as Asus' equivalent of Google's Coral Dev Board. The board offers two faster-10Gbps USB 3.2 Gen1 ports, a USB 3.2 Type-C OTG port with both power and peripheral support while the Coral Dev Board has USB 3.0 host, USB 3.0 Type-C power, and micro-USB serial console ports. The Tinker Edge T lacks the Coral Dev Board's audio features: 3.5mm audio jack, two digital PDM mics, and stereo speaker header, but it comes with three PWM, a set of I2S pins on the Raspberry Pi-like 40-pin expansion header, and supplies dual 4-lane, MIPI-CSI2 interfaces.
The Asus Tinker Edge T is also designed such that it delivers 45 watts of power with a DC head power supply, enabling stable system operation, and full I/O performance, even with multiple connected devices. This is a significant feature as the power design of most SBC's including the Coral Dev Board is usually 5v, 3A.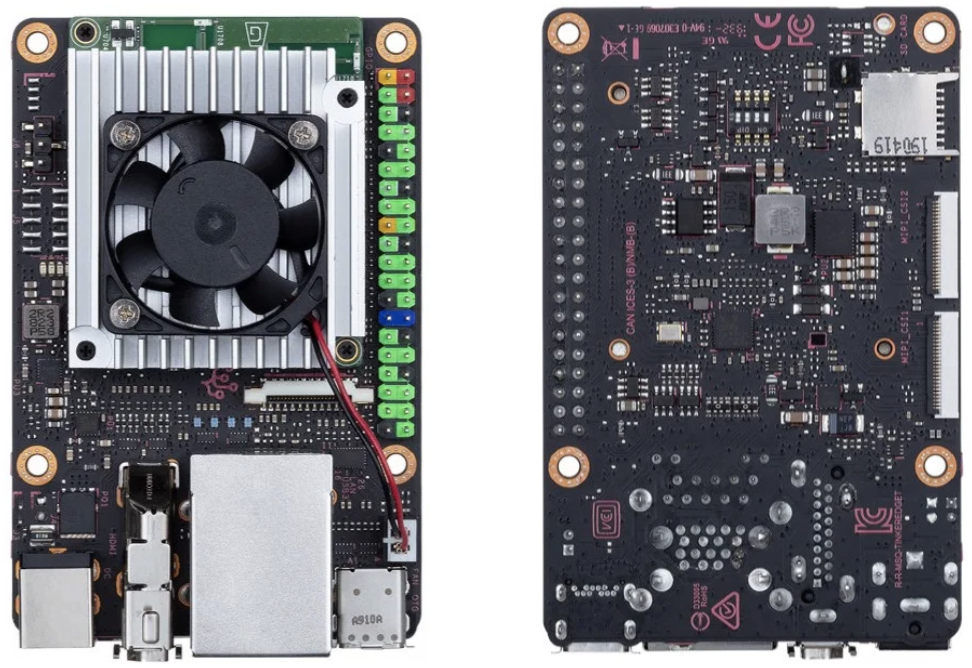 Some of the specifications and features of the board as listed by Japanese retailer Physical Computing include:
 NXP i.MX 8M SOC
GC7000 Lite (1GHz) GPU
Quad-core ARM A53 (1.5GHz), Coretex-M4 CPU
Dual-CH LPDDR4 1GB
Google Edge TPU Neural Network Processor
8GB eMMC with 1 x Micro SD (TF) card slot (push / pull) for storage
2 x MIPI 24-pin CSI-2
RTL8211F-CG Gbit LAN, 802.11 b / g / n / ac & Bluetooth 4.2
HDMI with CEC hardware ready × 1, 22-pin MIPI DSI × 1
USB 3.2 Gen1 Type-A ports x 2, USB 3.2 Gen1 Type-C OTG port x 1
2-19V DC Power input
0 ~ 50 ℃ operating temperature range
0% to 85% RH
Mendel Linux OS
3.37 "x 2.125" Size
I/0
– 1 x 40-pin headers include:
– up to 28 x GPIO pins
– 1 x SPI bus
– 2 x I2C bus
– 2 x UART
– 3 x PWM
– 1 x PCM / I2S
– 2 x 5V power pins
– 2 x 3.3V power pins
– 8 x ground pins
– 1 x Boot mode switch
– 1x 2-pin Reset header
– 1 x 2-pin DC Fan header
The product launch announcement mentioned the provision of a robust API and SDK that enables users to deploy machine-learning models, for applications like image classification and object detection, easily
No price information was provided in the announcement but the Tinker Edge T board is listed on Physical Computing for 21,600 JPY (about $200), and $168.35 on Provantage.
Join 97,426 other subscribers

Archives