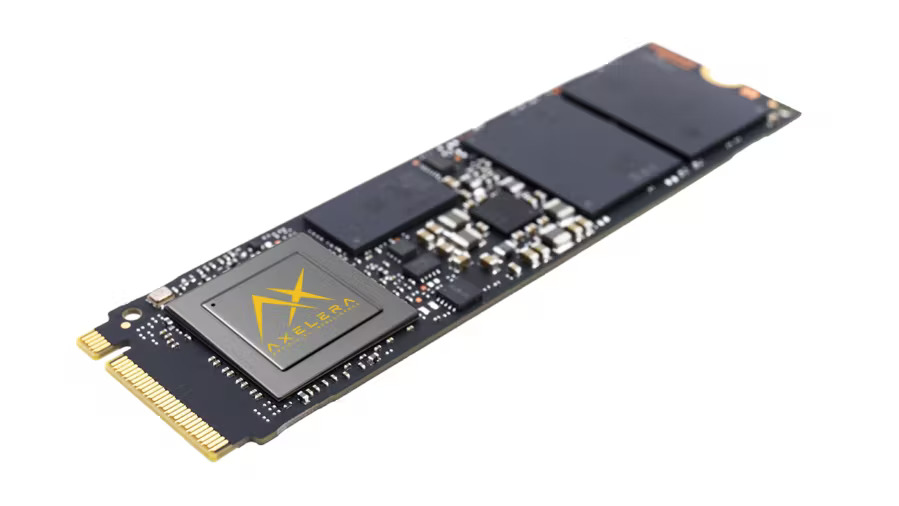 Axelera AI M.2 is the game-changing Accelerator Module in the Field of Machine Learning
As the demand for AI-based deep learning applications increases there is a demand for AI accelerators with higher processing capacity. An AI accelerator is a high-performance parallel computation machine that is specifically designed to perform tasks with the help of neural networks. One such revolutionary accelerator is Axelera AI M.2. Fueled by a single Metis AIPU, this module can deliver up to 214 tera-operations per second (TOPs) while consuming very minimal power as low as 15 TOPs/W. Four homogenous AI cores are equipped in the AIPU. The cores are designed for accelerating neural network inference.
Technical Specifications of Axelera AI M.2
Axelera AI M.2 is based upon the company's Metis AIPU(AI Processing Unit) which is designed in 12nm CMOS.
The AI core, a RISC-V controlled dataflow engine, delivers an unprecedented peak performance of 214 TOPs in total. The module has an energy efficiency of 15 TOPs/W at INT8.
INT8 represents an 8-bit signed integer which holds values from -128 to 127—typically used in deep learning applications due to its fast matrix operation.
The 214 TOPS with 15 TOPs/W gives the Axelera AI M.2 a great advantage against its rivals like Myriad 2, Hailo-8 and NVIDIA Jetson AGX Orin module.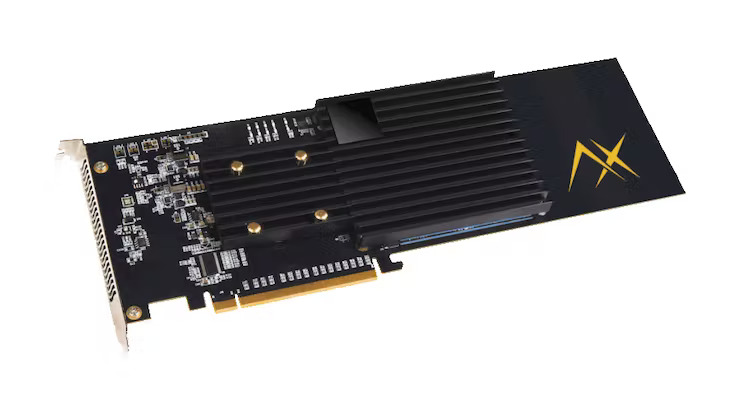 Extending processing capabilities with versatile connectivity
The device connects to the accelerator module using an M.2 slot, which replaces mSATA slots. M.2 offers a more versatile and suitable interface for solid-state storage, especially in smaller devices. M.2 provides a range of module widths and lengths, and advanced interfacing features, whereas mSATA is limited in comparison.
The Axelera Metis is programmable by the Voyager SDK which provides an end-to-end integrated framework for Edge applications development. Developers optimize the SDK for creating computer vision applications for the Edge because it is specifically designed for AI-related tasks.
The company is also launching a PCIe card for developers seeking more performance. It will feature four Metis AIPUs which will be capable of providing 856 TOPS. These AIPUs can process ResNET50 at 12,800 fps and MobileNet V2-1.0 at 38,884 fps. This provides a substantial boost in the field of neural networks. The company additionally teased their AI gateway with Metis M.2 card. It is a solution for businesses looking to deploy networks of smart cameras. AI vision gateway offers performance in excess of 100 TOPs for small to medium-sized smart camera deployments in robotics and retail (up to 8 cameras).
The M.2 accelerator module retails at $149 and the PCIe card costs $499. The cost of the gateway is not yet available. For more information visit the product site.
Join 97,426 other subscribers

Archives