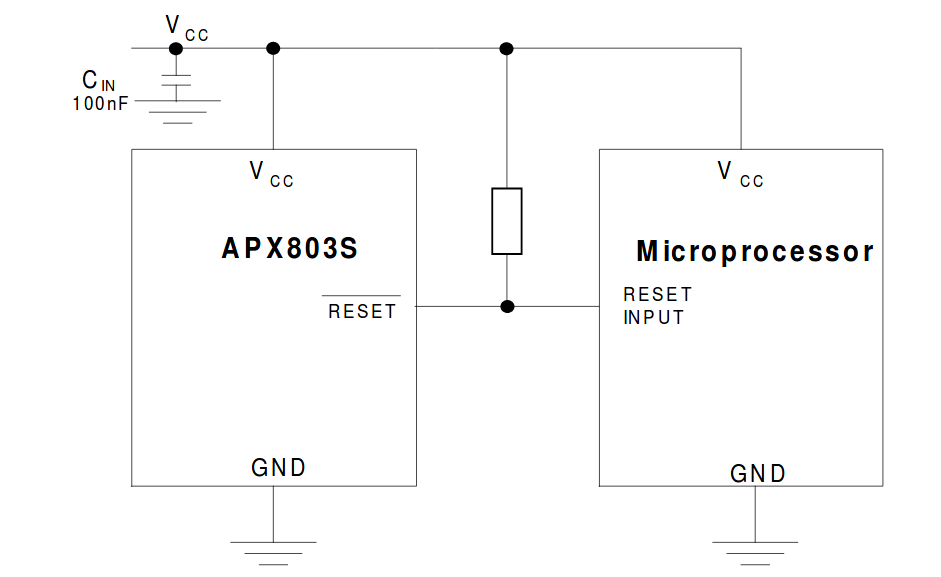 Diodes Incorporated's APX803S-31SA-7 helping you with Voltage Trips
Voltage gatekeeper
Vdd brownouts are among the most common antipodes of microcontroller design – they are especially annoying, as their presence is not easy to detect. Diodes Incorporated provides a new family of easy-to-use supply voltage monitor ICs.
From a principal point of view, the parts are not difficult to understand. Simply connect them to VCC and ground, thereby allowing the chip to keep an eye on the supply. After that, a pull-up resistor is needed to provide current to the open drain active-low reset output which resets the microprocessor.
The addition of the resistor shown in figure one is intentional – some (odd or high-end) microcontrollers can also assert the reset line on their own.
…handling brownouts requires but one chip and a resistor
[
…more
]