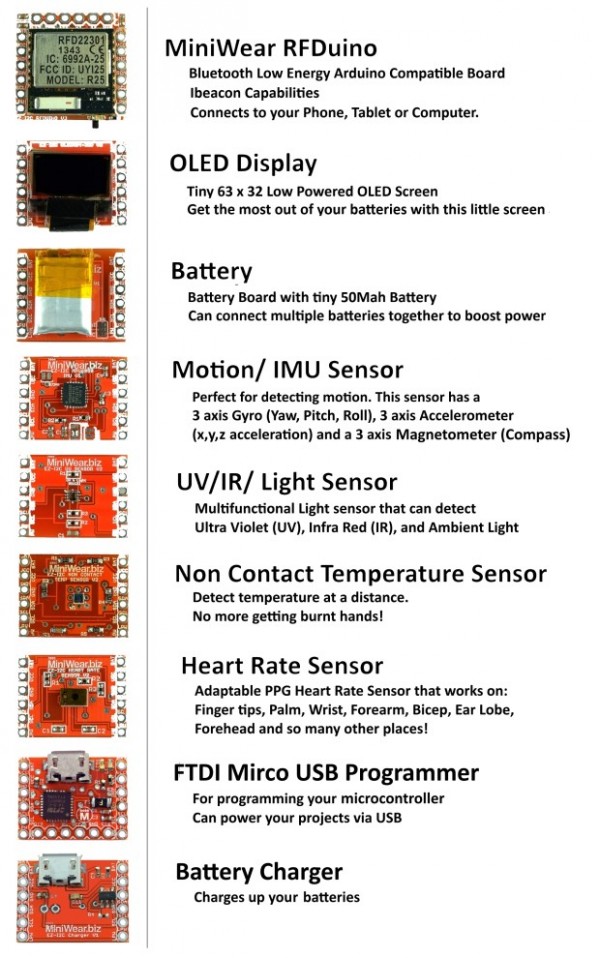 DIY Miniature and Wearable Electronics
MiniWear – DIY Miniature And Wearable Modules That Can Be Worn Anywhere On The Body. James Cannan writes:
We love electronics, especially Wearables, and that is why we have made super cool modules that include heart rate detection, movement, non contact temperature sensing, and ultraviolet (UV), infra-red (IR), and light sensing technology. We are also one of the first in the world to have combined our modules with a variety of open source 3d printed cases, which will take your projects to a whole new level!
DIY Miniature and Wearable Electronics – [Link]