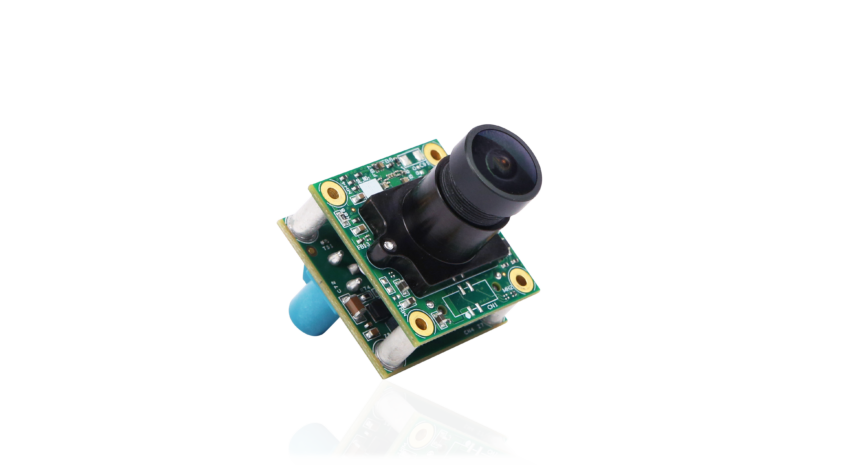 e-con Systems launches its first Full HD global shutter FPD-LINK III camera
e-con Systems™, a leading OEM embedded camera company launches NeduCAM25, a full HD global shutter FPD-LINK III camera module.
NeduCAM25 is the first product launched in the NeduCAM series – a portfolio of FPD-Link III cameras from e-con Systems. NeduCAM25 is based on onsemi®'s AR0234 sensor. The global shutter feature of this camera helps to capture fast-moving objects without any rolling shutter artifacts. It uses the FPD-LINK III interface with shielded coaxial cable for reliable transmission of both power and data up to a distance of 15m with low latency.
"e-con Systems has been in the embedded vision space for 18+ years now. We continue expanding our portfolio of cameras to support various interfacing technologies available in the market. On that note, e-con brings a new series of FPD-Link III cameras called 'NeduCAM25' to serve various markets like Autonomous Mobile Robots, Autonomous vehicles, Agriculture robots & vehicles, Intelligent Video Analytics (IVA), and Self-checkout systems", said Gomathi Sankar, BU Head- Industrial at e-con Systems™
Key features of NeduCAM25
FPD-LINK III interface – Transmits both power & data up to a distance of 15m.
Global shutter – Captures fast-moving objects without any rolling shutter artifacts.
High frame rate – Captures HD images at 120 fps and full HD images at 65 fps.
Multi-camera support – Allows connecting multiple camera modules and enables simultaneous synchronized Full HD streaming.
IP67-rated enclosure – Makes the camera suitable for use in harsh industrial conditions by protecting it from water, dust, temperature variations, and vibrations.
To know more about these features in detail, click here
Have a look at the introduction video of NeduCAM25 to get a quick overview of its features and applications:
Video
Supported Platforms
Availability
Customers interested in evaluating NeduCAM25 can visit the online web store and purchase the product.
Customization and integration support
e-con Systems with its deep expertise and knowledge in various camera interfaces and embedded vision applications provides necessary customization services and end-to-end integration support for NeduCAM25 to meet your application's unique requirements. Please write to us at camerasolutions@e-consystems.com if you are looking for any customization or integration support.
Join 97,426 other subscribers

Archives