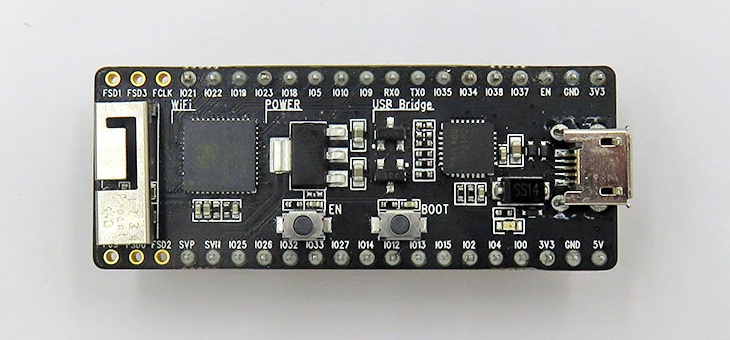 ESP32-PICO-KIT Development Board
ESP32-PICO-KIT V3 is a mini development board based on the ESP32-PICO-D4 SIP module produced by Espressif. All the IO signals and system power on ESP32-PICO-D4 are led out through two standard 20 pin x 0.1″ pitch headers on both sides for easy interfacing. The development board integrates a USB-UART Bridge circuit, allowing the developers to connect the development board to a PC's USB port for downloads and debugging. The board is available for $10 here.
Features:
3.3V power regulator – AMS1117-3.3V
USB-TTL serial Bridge – CP2102
Auto reset circuit, arduino IDE compatible.
On Board ESP32 PICO IC and antenna
EN and Boot buttons, on board power indicator LED.
Join 97,426 other subscribers

Archives