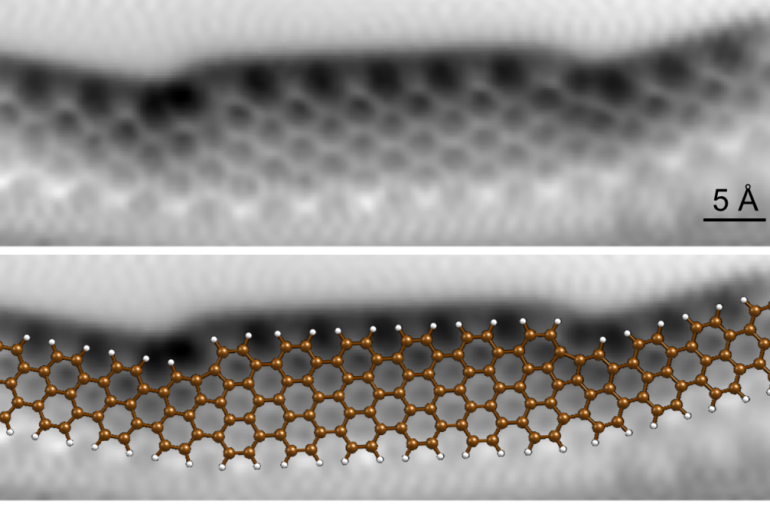 Graphene Electronic Circuits with Atomic Precision
Essential electronic components, such as diodes and tunnel barriers, can be incorporated in single graphene wires (nanoribbons) with atomic precision. The result is a working electronic device that could be used in Graphene-based electronic switches with extremely fast operational speeds. Chemists at Utrecht University made this discovery together with their colleagues at TU Delft and the Aalto University in Finland.
The 'wonder material' graphene has many interesting characteristics, and researchers around the world are hard at work looking for new ways to utilise them. Graphene itself does not have the characteristics  to switch electrical currents on and off, however, so smart solutions must be found for that particular problem.
"The great thing about our solution is its atomic precision. By selecting certain precursor substances (molecules), we can code the structure of the electrical circuit with extreme accuracy", explains research leader Ingmar Swart from Utrecht University.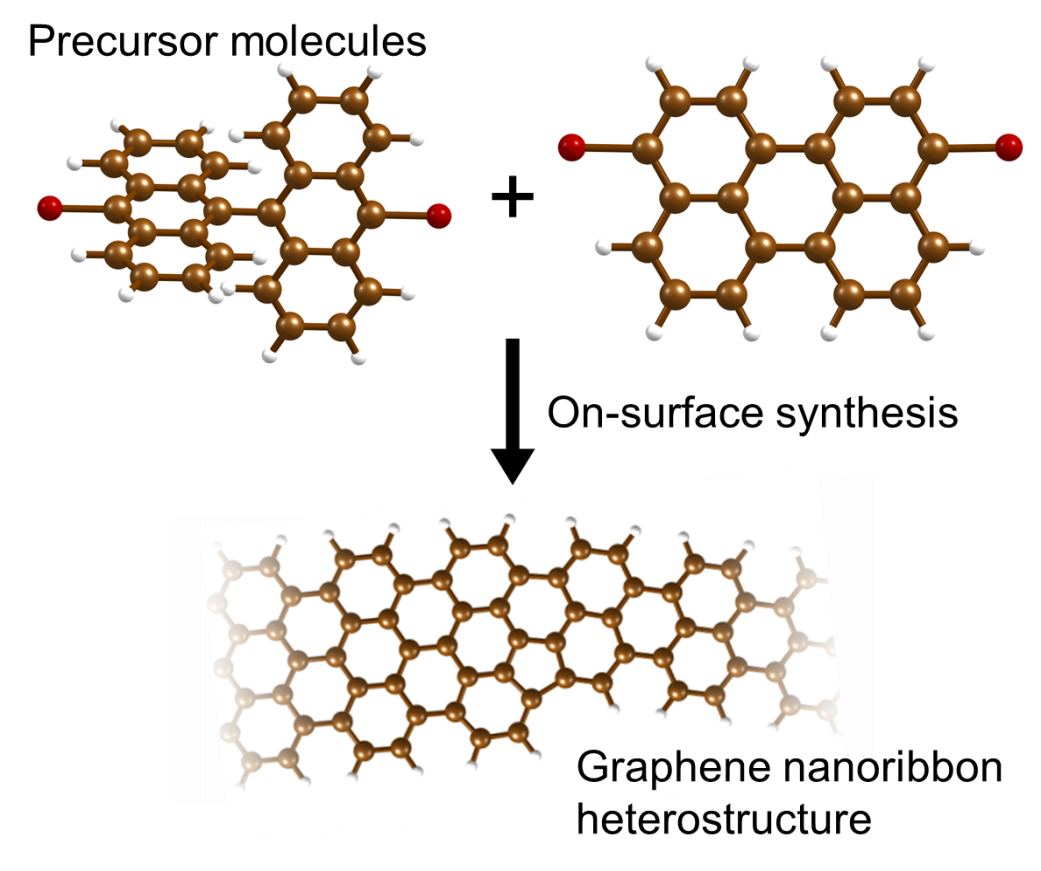 Seamless Integration
The switch structureded on the principle of graphene nanoribbons. Previous research has shown that the ribbon's electronic characteristics are dependent on its atomic width. A ribbon that is five atoms wide is an ordinary electric wire with extremely good conduction characteristics, but adding two atoms makes the ribbon a semiconductor.
"We are now able to seamlessly integrate a five-atom wide ribbon together with one that is seven atoms wide. That gives you a metal-semiconductor junction, which works as a diode", according to Swart.
The work is published in Nature Communications, you can check it out on this link.
Join 97,426 other subscribers

Archives