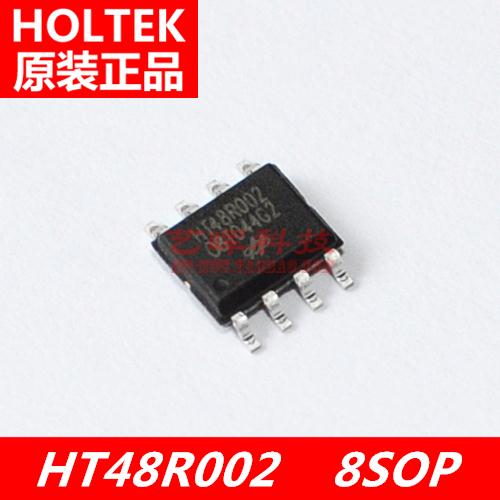 A highlight from CNXSoft about Holtek HT48R002 MCU as the cheapest MCU.
HT48R002 is a 8-Bit OTP (One Time Programming) MCU with the following key features (datasheet):
8-bit RISC MCU @ 8MHz.
1K x 14-bit ROM (OTP).
64 x 8-bit RAM data memory.
6x I/O including 1x external interrupt pin, and 1x 8-bit timer.
Two oscillators –  Internal high speed RC: HIRC; Internal low speed RC: LIRC.
Fully integrated internal 8MHz oscillator requires no external components.
Low voltage reset function Operating Voltage – 2.3 to 5.5V.
Package types: 8-pin DIP/SOP, 10-pin MSOP and 16-pin DIP/NSOP
As we mentioned, this MCU has OTP ROM which means that you can program it with your code just one time. If your end product will not have any update in the firmware, then OTP MCUs will be a good choice for you.
If you're still searching for another cheap MCU, not OTP one, that costs $0.32 per unit for 1k orders, it's PIC10F200 from MICROCHIP a 8-bit MCU with 256B flash and 16B RAM, available in either SOT-23 or 2×3 DFN packaging.
Via: cnx-software
Join 97,426 other subscribers

Archives