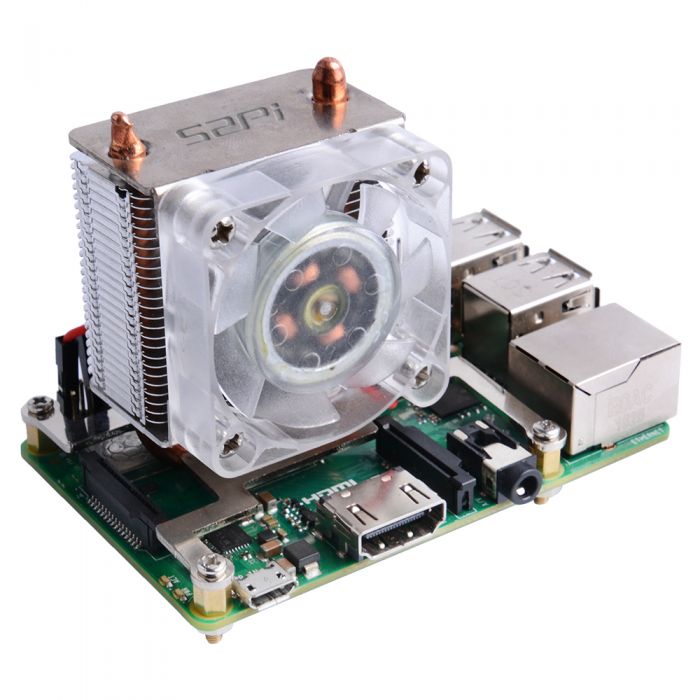 ICE Tower CPU Cooling Fan for Raspberry Pi 4
Meet this super ICE Tower CPU Cooling Fan for Raspberry Pi! Tower structure, 5mm copper tube, multi-layer heat sinks, 7 blades powerful fan, all the above combinations make this super radiator for Raspberry Pi. In the case of overclocking, it can reduce the temperature of the Raspberry Pi from 80℃ to 40℃. What amazing! Best of all, this super cooling fan support both Raspberry Pi 3 and the new Raspberry Pi 4.
Features
DC 5V Power in (Can be powered by the Raspberry Pi)
Ice Tower Structure
5mm copper tube
Super heat dissipation
Rated power 0.4W @5V, 0.08A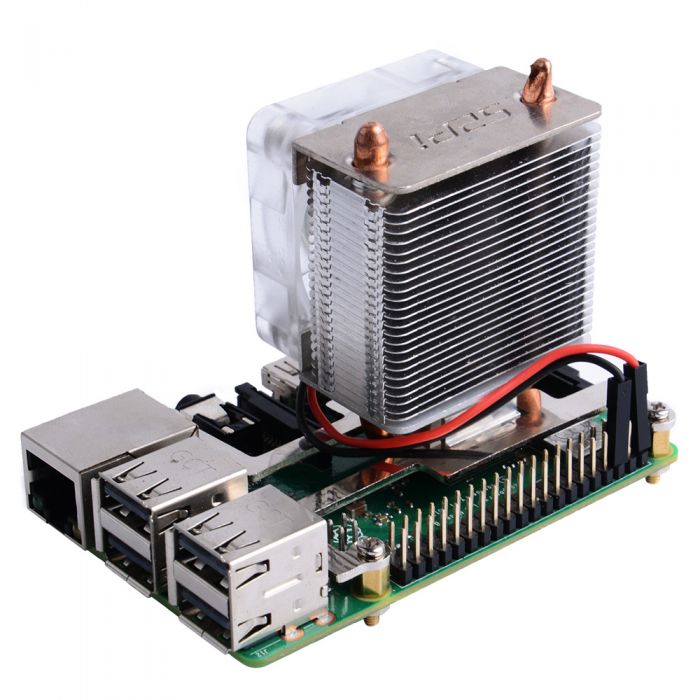 The cooling fan is available for pre-order on SeeedStudio but it seems a bit pricey for $19.90 compared to the price of a single Raspberry Pi 4 board.