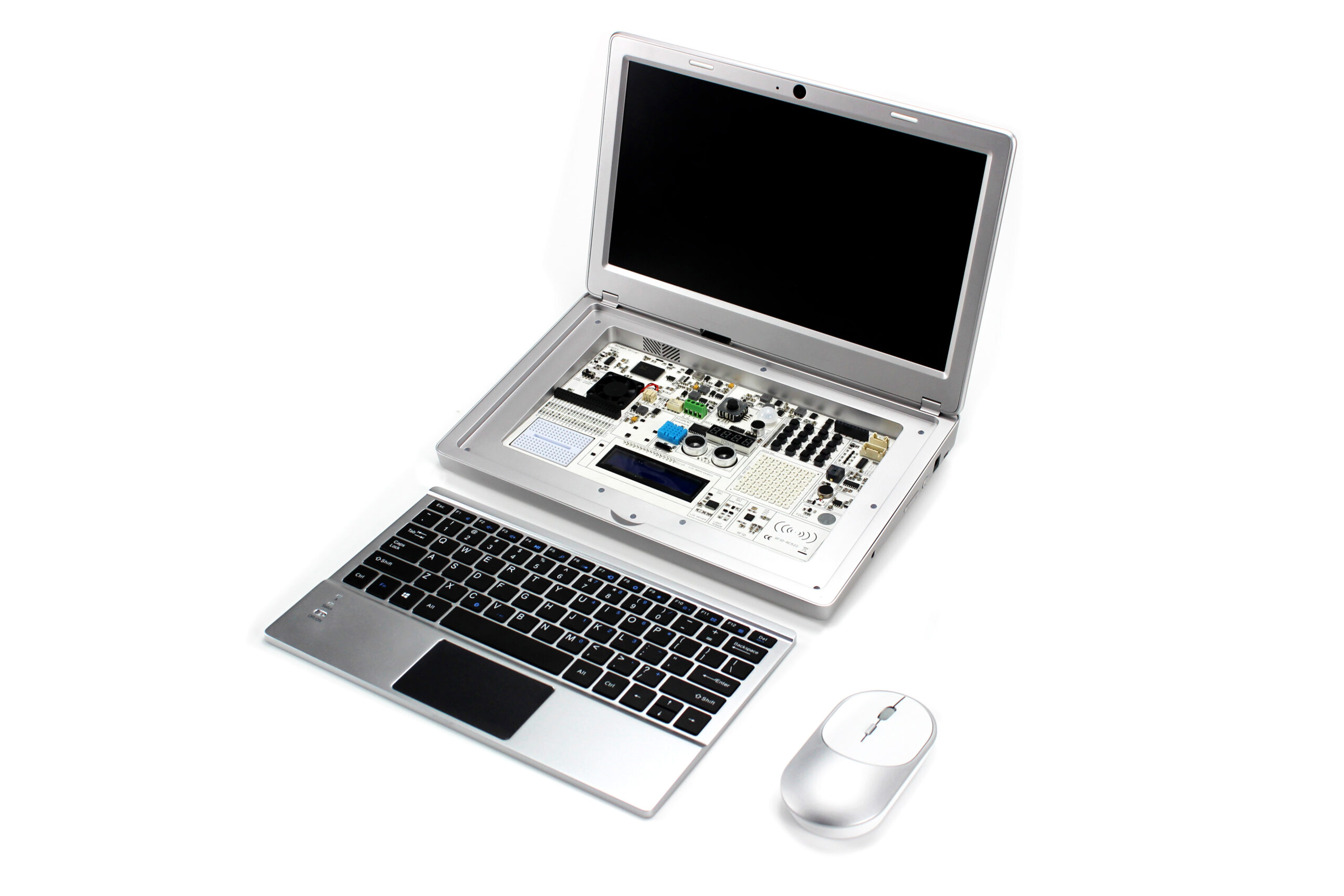 Introducing CrowPi2 STEM Learning Platform
CrowPi2 combines Raspberry Pi and a range of common sensors, it's just as useful for learning about STEAM education and setting up as a portable laptop. No matter you are one of fans of Raspberry Pi, a STEAM educator, or someone who wants to experience something interesting, CrowPi2 will be your best choice!
Specifications
Dimensions: 291(L)*190(W)*46(H)mm
Weight: 1.3kg
Screen: 11.6-inch 1920*1080 IPS screen
Camera: 2 megapixels camera with microphone
Power supply: DC12V/ USB 5V power supply
Power port: Micro USB/ DC
Keyboard: 2.4G wireless
Mouse: 2.4G wireless
Audio output: Stereo speaker
Volume adjustment: Support
Screen brightness adjustment: Support
Induction screen function: Support
Audio port: 3.5mm headphone jack
Compatibility: Compatible with Raspberry Pi 3B+, 3B, 4
Other function: storage box (power bank box)
Supporting operation system: Raspbian, Ubuntu, CentOS, Windows IOT, Kail, Pidora, ArchLinux, FreeBSD, Kodi, OpenWrt, RISC OS, RetroPie, LAKKA, Recalbox, LibreELEC, OSMC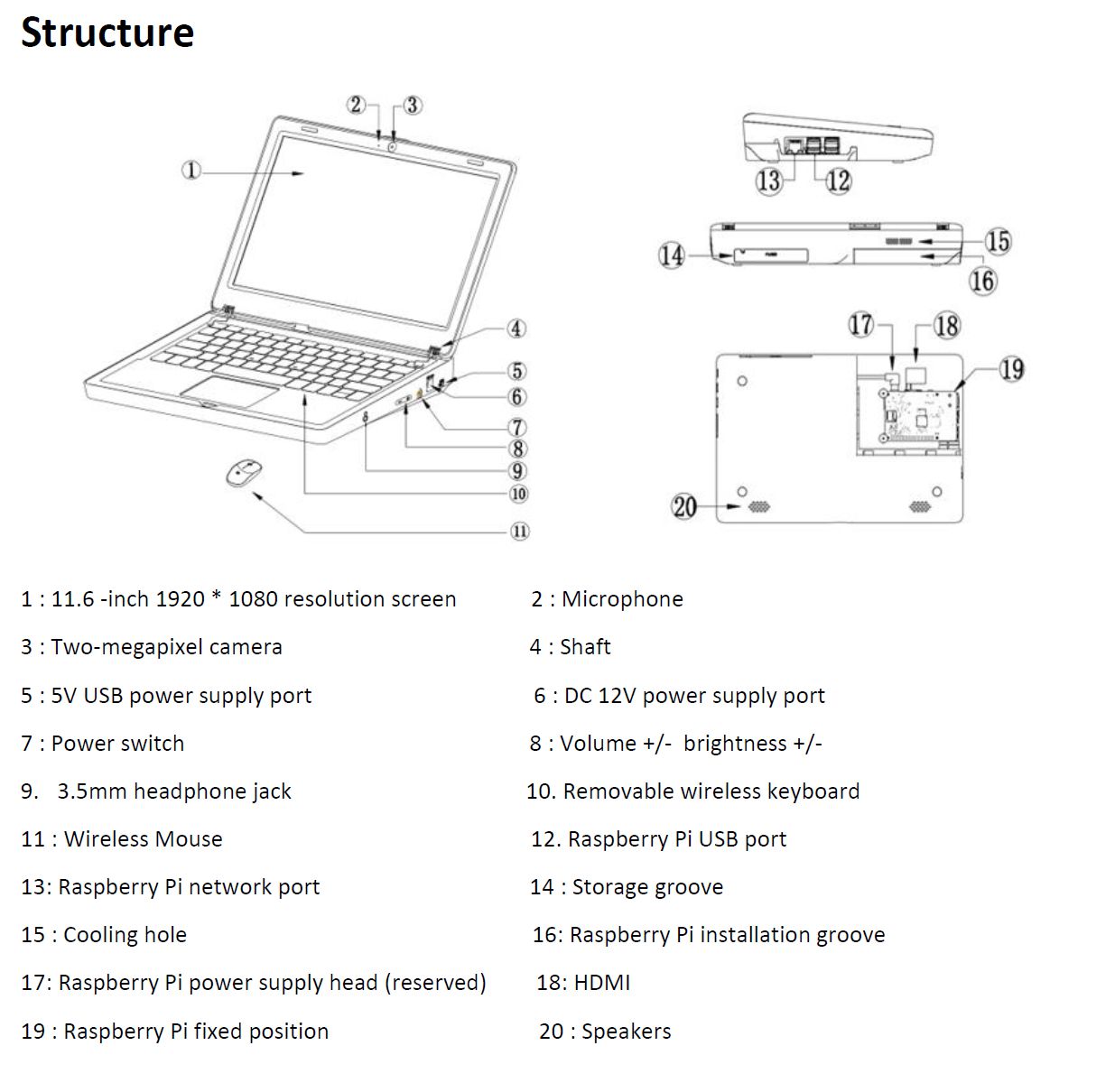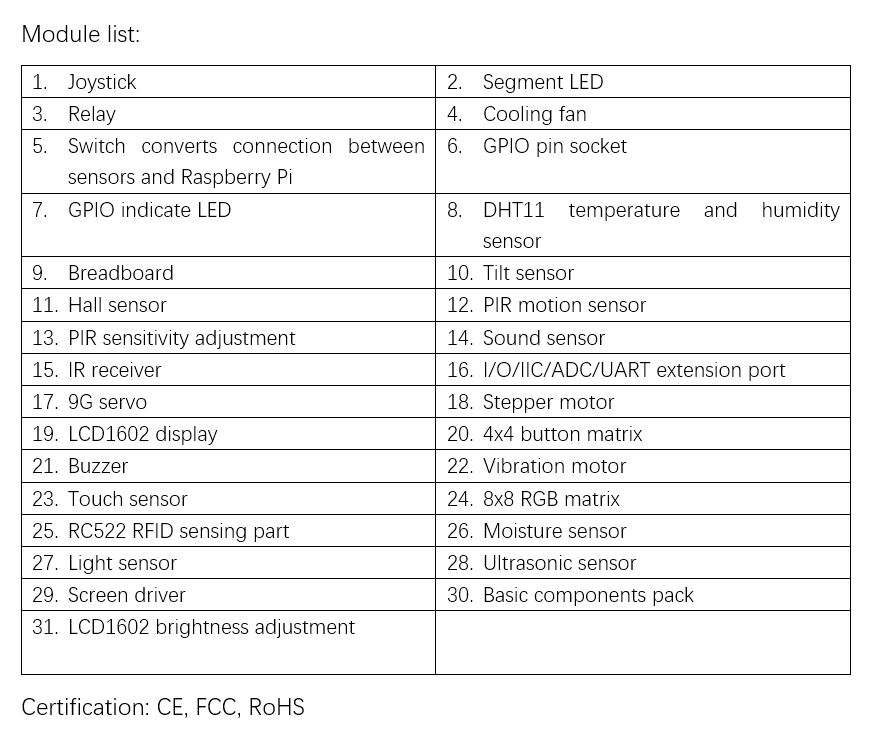 Software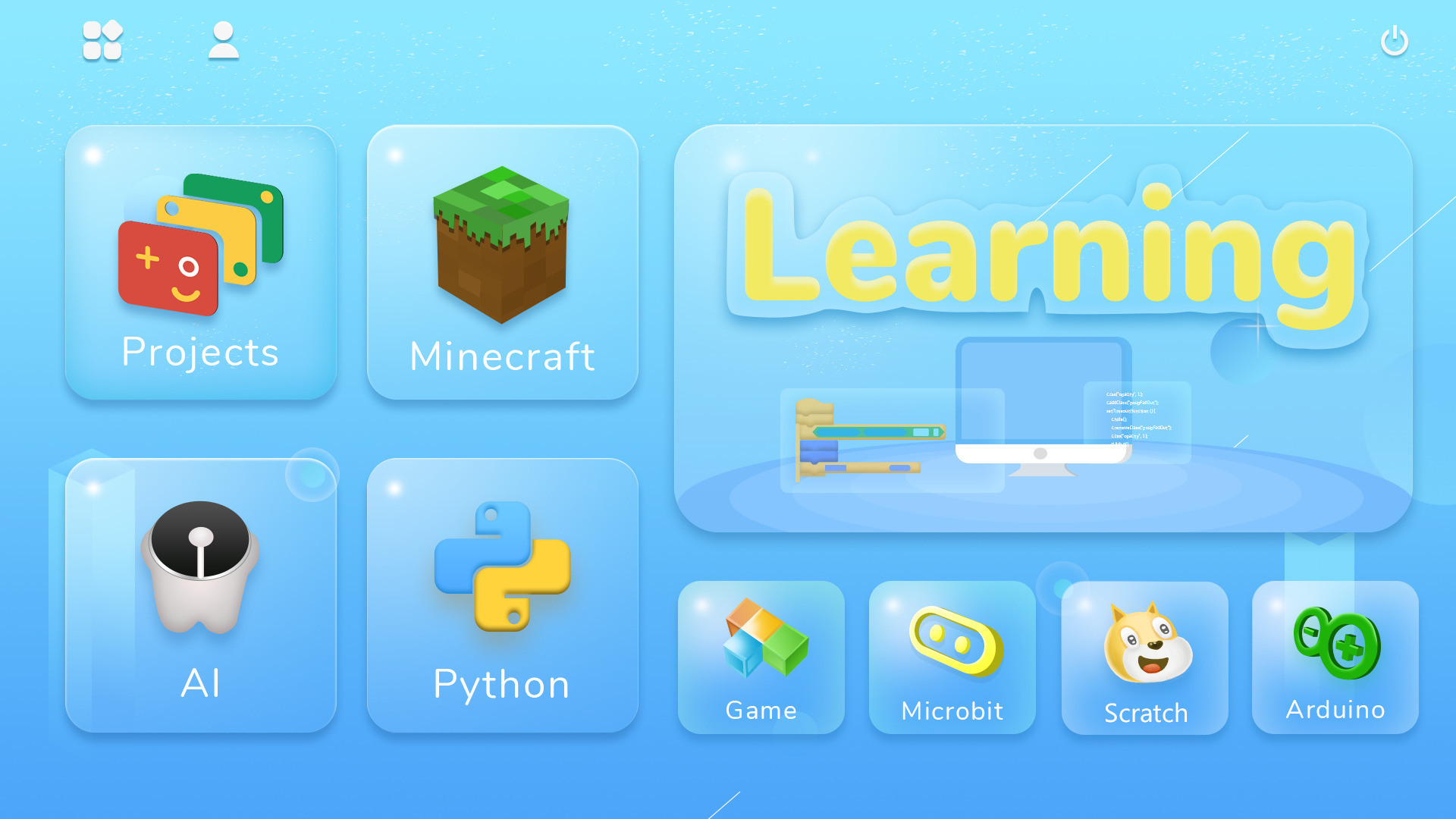 This is a software specially designed for Crowpi2 users, which integrates scratch, python programming and adaptation tutorials, Micro bit and Arduino compilation environment, and sometimes the most popular programming game Minecraft. In addition, it also takes into account the video and audio entertainment function, which not only allows you to play small python games, but also has a bu ilt in player to play audio and video files. Even if you want to learn about some of the hottest ai related projects of recent years face recognition and voice recognition we've provided you with examples to get you started.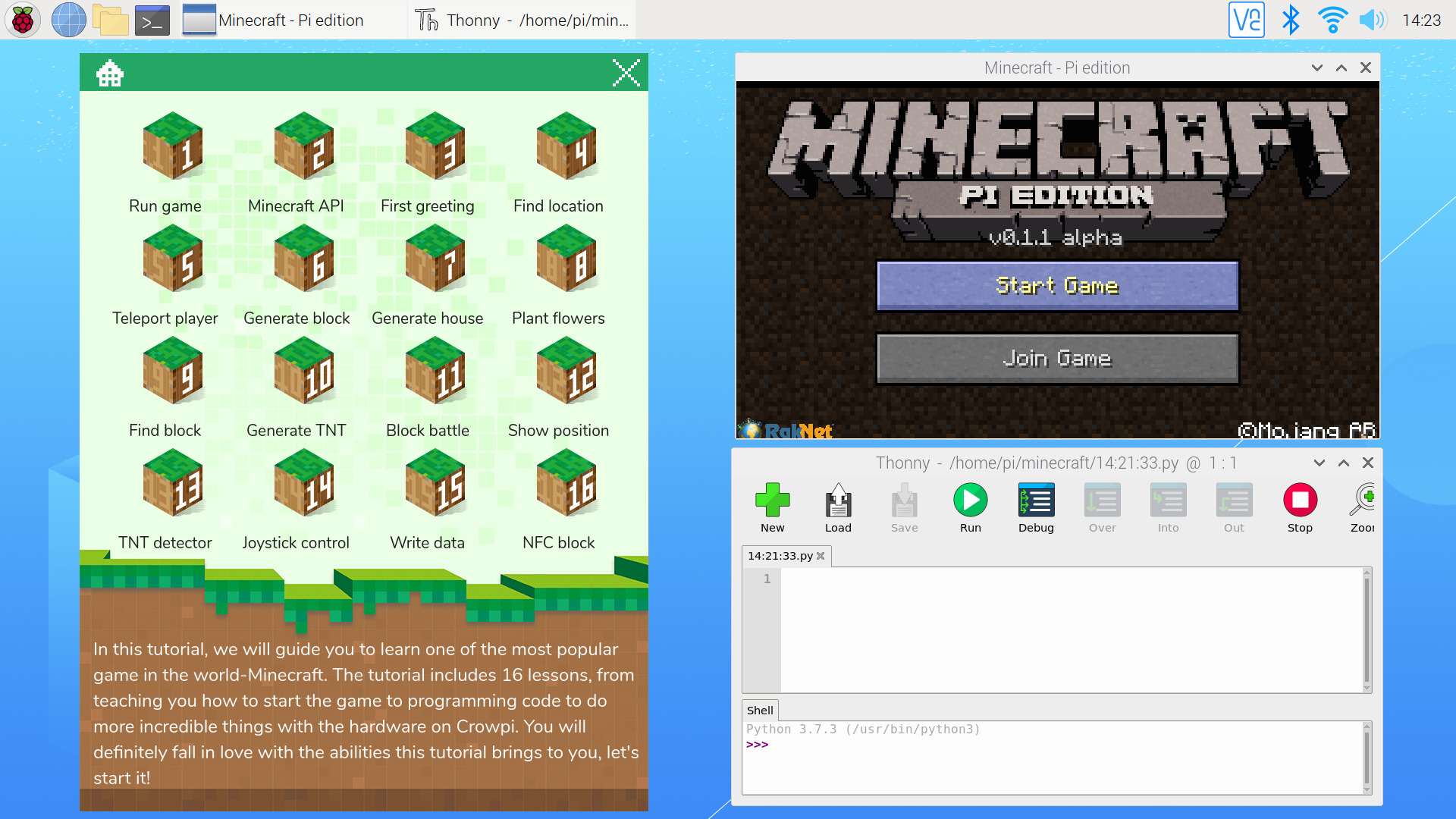 Learning:
Integrated Scratch and python teaching resources, providing users with step-by-step tutorials to learn Scratch programming and python programming.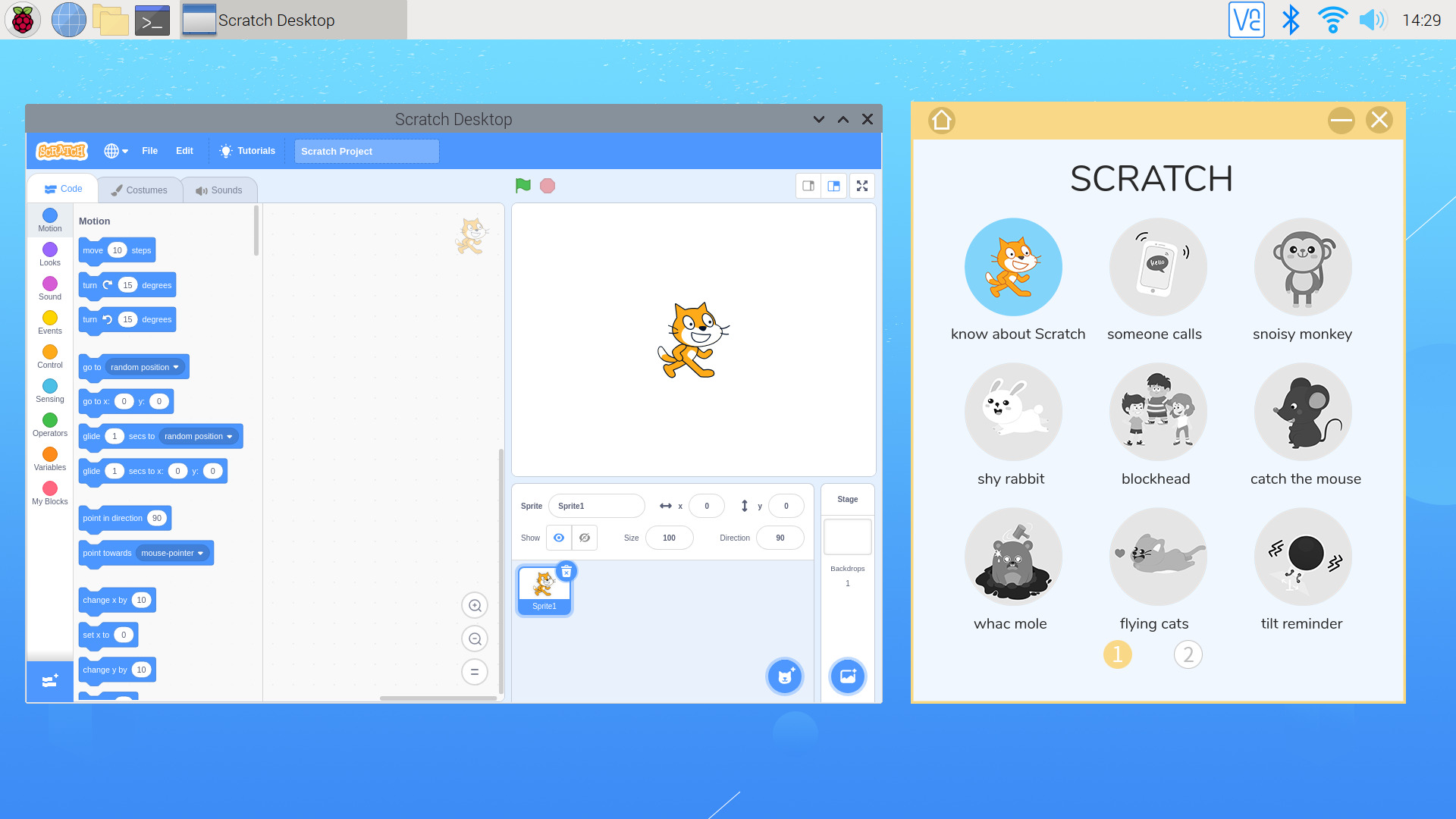 32 python courses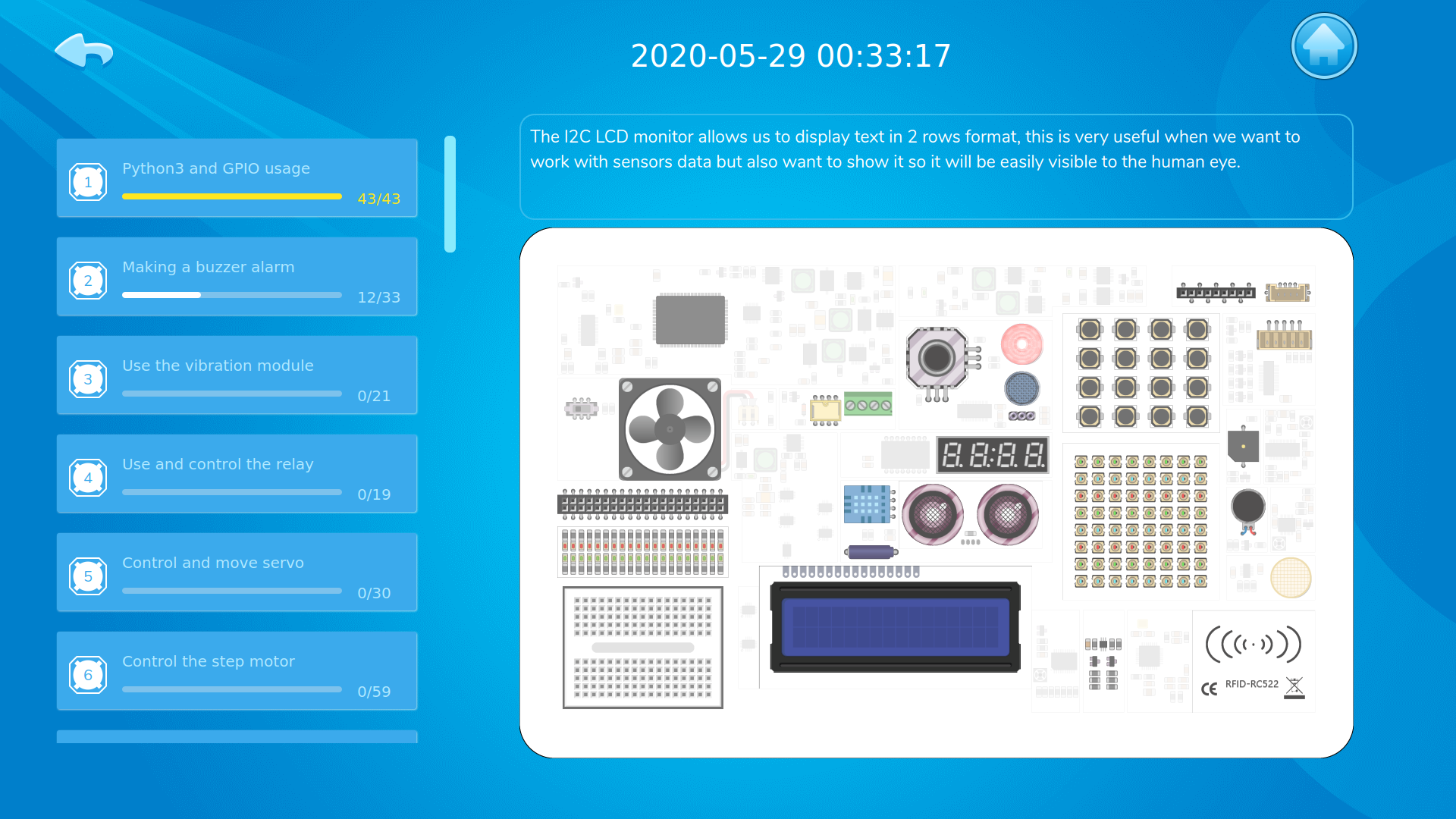 Among them, there are 32 python courses, mainly learning basic python grammar, module functions on the motherboard and some scenario application construction, as shown below: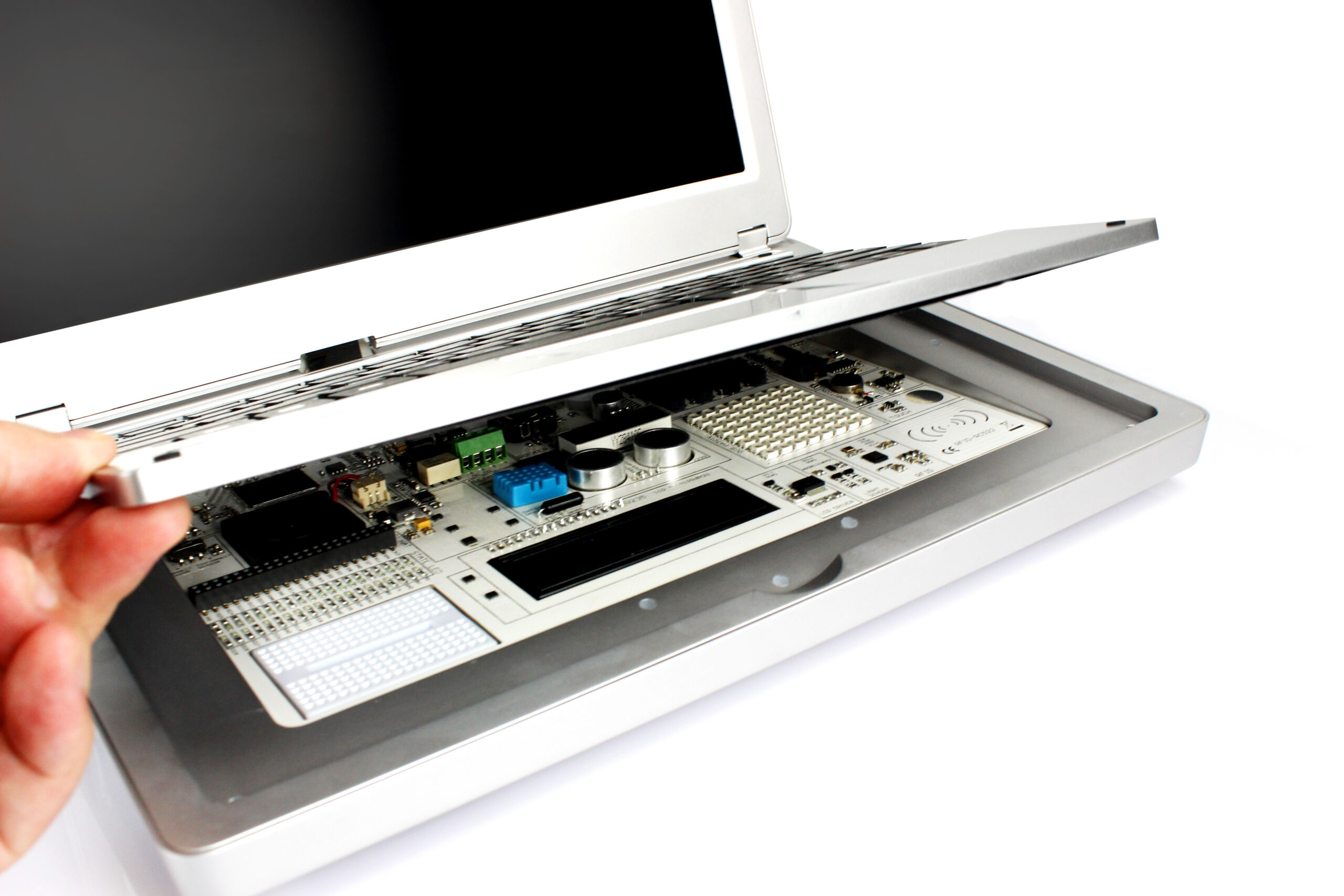 Features:
Convert between STEAM learning platform and portable laptop in second CrowPi2 comes with a removable wireless keyboard which can be removed easily from the body, this function allows you play and study in your own way, not matter use CrowPi2 as a laptop or learning platform.
Custom-developed software integrates abundant education resources CrowPi2 provides 70+ lessons including Scratch, Python, AI and Minecraft for you to start step by step. In addition, another 30+ projects and python games for you to discover all the joys of Raspberry Pi. The offline account management allows you to save learning progress and achievements and conveniently continuing education.
Featuring multiple common sensors to learn hardware and software better CrowPi2 Offers an all-in-one board with 22 necessary sensors, such as buzzer, RGB LED, relay and so on, which is very convenient for you learn hardware electronics while programming.
Compatible with various open-source hardware and software CrowPi2 integrates various programming software such as Python, Scratch, Micro:bit, Arduino, and etc. You can use CrowPi2 as a control center to run rich open-source hardware, such as Arduino, Micro:bit, BeagleBone, and etc.
Compatible with Raspberry Pi 4B ,3B+, 3B, get started via one-step installation Based on the latest version of Raspberry Pi (Raspberry Pi 4), CrowPi2 is also compatible with Raspberry Pi 3. On CrowPi2, you can finally see for yourself what all the fuss is about, immersing yourself in the endless possibilities of Raspberry Pi.
Offline account management Teaching platform provides offline account management, which can independently save the learning progress and programming achievements of each learner for the convenience of further learning and sharing.
Convenient to charge Support 5v/12v dual working voltage, accepted power supply by power adapter and portable power bank. The bottom of devices has a dual-purpose storage groove which can store small electronic parts, convenient for you to use small parts any time and save space.
Explore many creative projects You also could explore many creative projects such as AI face recognition,AI voice recognition, Remote control Car,PIR Activated Video,Flying Cat ,Ultrasonic music
The CrowPi2 platform is live on Kickstarter and has 59 days to go.
Join 97,426 other subscribers

Archives