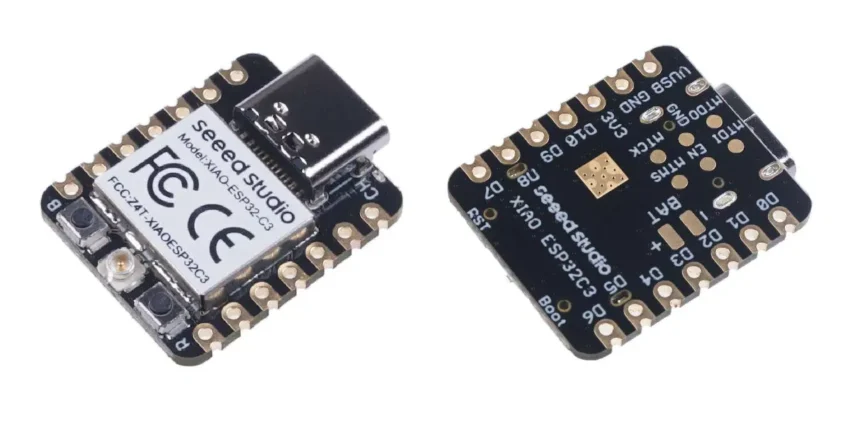 Introducing XIAO ESP32C3 – A low power thumb-sized MCU with Wi-Fi, BLE and much more
Seeed Studio XIAO series boards are smaller and fit into the thumb! Such a tiny structure helps in product making and innovating products that demand the overall product size to be small. The XIAO ESP32C3 from the Seeed Studio supports Wi-Fi and BLE wireless connections. It is based on the new RISC-V architecture, which makes it an ideal board for Internet of Things applications.
The board has an inbuilt battery charge chip with an integrated circuit. This feature enhances the product's ability to be carried anywhere for battery-powered applications. The board is also designed to be surface mounted on a PCB carrying a compatible footprint. It has 11 digital IOs for PWM applications and 4 analog IOs for ADC applications. As with the other commonly available boards, it has UART, I2C, and SPI functionalities. If you are familiar with Arduino programming, working with ESP32C3 is a cakewalk! The external antenna included with this board is very useful for wireless applications requiring larger signal strength.
Features:
It consists of an ESP32-C3 SoC with RISC-V single-core 32-bit chip processor. It is coupled with a four-stage pipeline up to 160 MHz frequency range.
Operating range of [email protected] with a charging current of 50-100mA.
Wi-Fi power consumption is as low as less than 4 mA during the light-sleep model, while the BLE power consumption is as low as less than 10mA.
The Deep Sleep Model consumes only 44uA of current.
The on-chip memory has 400KB of SRAM / 4MB flash memory.
The wireless features include a complete 2.4GHz Wi-Fi subsystem and Bluetooth 5.0.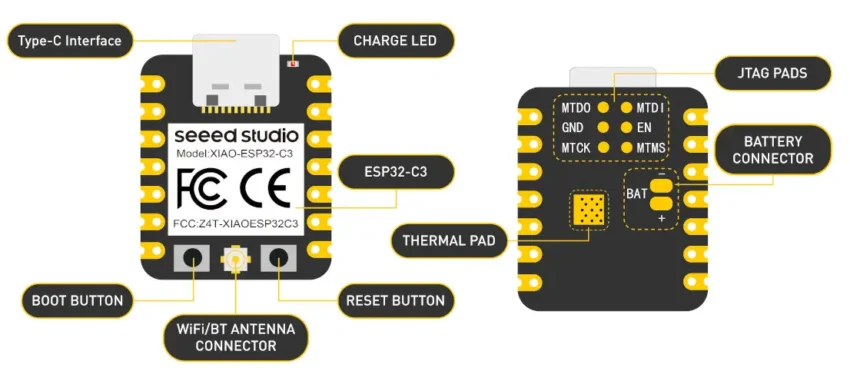 Applications
 The XIAO ESP32C3 board finds a lot of real-time applications. This includes the Internet of Things, where many such boards can be interconnected to form a network. This network is also low-powered, thanks to the feature of the board. The board also has such a small factor that it is ideal for making wearable devices. Health monitoring is another area of application for recording various health-related parameters. It is suitable for rapid prototyping because it is compatible with breadboard and soldering.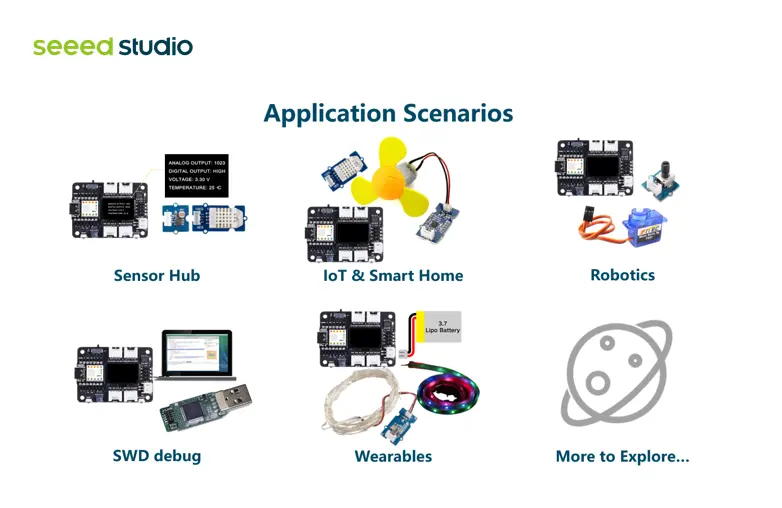 Getting Started kit
The Grove Starter Kit from the Seeed Studio is an ideal starting point for all beginners and those starting new with XIAO boards. The kit also includes free and detailed courses to let you learn easily. Thus, the learning curve is not as steep as those with other new embedded platforms.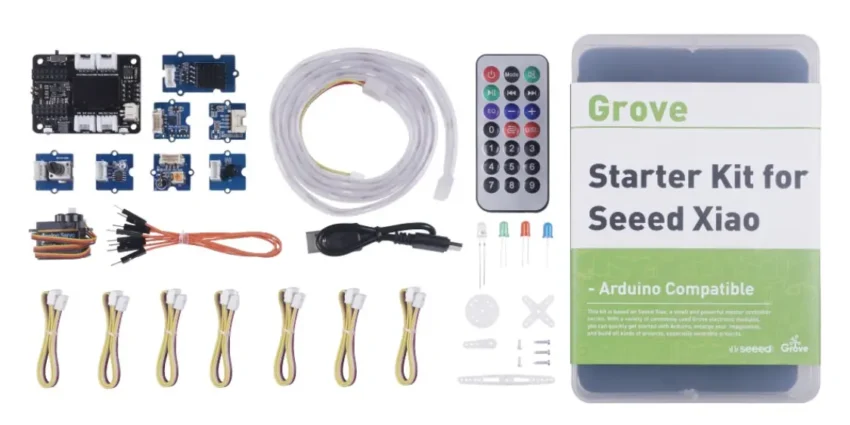 The starter kit offers a fundamental understanding of the use of simpler projects. These simple projects can be further developed to make complex and real-time projects. You do not need special programming skills or electronics knowledge with the starter kit.
The Seeed Studio XIAO boards are easy to integrate with a wide variety of Grove modules. There are over 400 such modules, including LEDs, buzzers, sensors, buttons, etc., The Seeed Studio XIAO expansion board is also available to build a perfect Seeed Studio Grove ecosystem.
For more information about the Seeed Studio XIAO ESP32C3, visit the official page here
Join 97,426 other subscribers

Archives