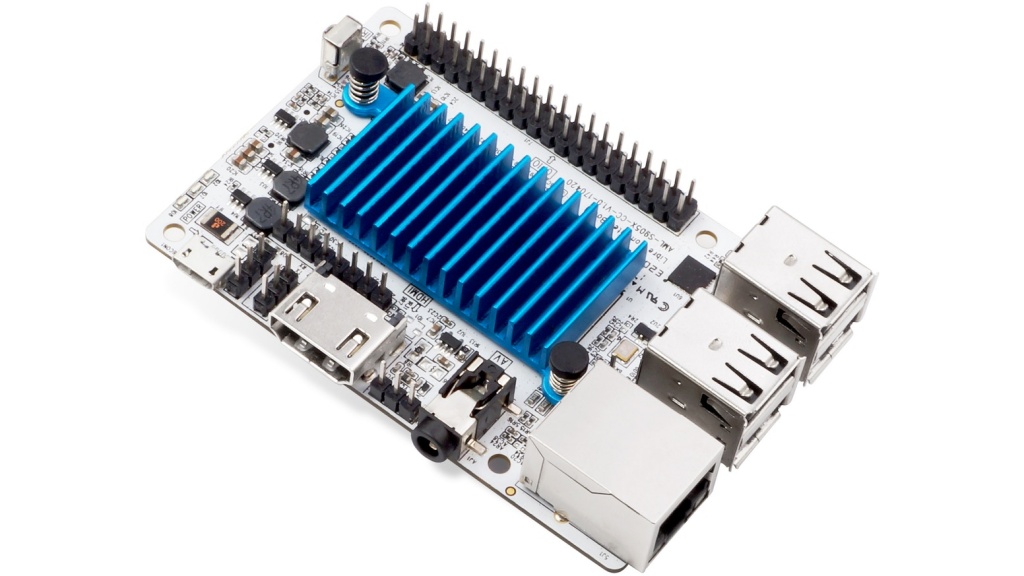 Le Potato: Fastest 4K SBC under $50 for Makers
Le Potato Single Board Computer – Raspberry Pi Form Factor, 2GB RAM, HDMI 2.0, eMMC, Latest Android 7.1 Nougat, and Linux 4.9 LTS.The project is already funded and you can order your unit now.

Our first Libre Computer Board, code name Le Potato, is designed as a drop in hardware replacement for the Raspberry Pi 3 Model B and offers faster performance, more memory, lower power, higher IO throughput, 4K capabilities, open market components, improved media acceleration, removal of the vendor locked-in interfaces, and Android 7.1 support. This platform uses the latest technologies and is built upon proven long term available chips. It is supported by upstream Linux and has a downstream development package based on Linux 4.9 LTS that offers ready-to-go 4K media decoding, 3D acceleration, and more.

It can be used to tinker with electronics, teach programming, build media centers, create digital signage solutions, play retro games, establish bi-directional video, and unlock imaginations. It is available in 1GB and 2GB configurations while utilizing a large existing collaborative ecosystem of parts for creators to build new and exciting products and services.
Le Potato: Fastest 4K SBC under $50 for Makers – [Link]
Join 97,426 other subscribers

Archives