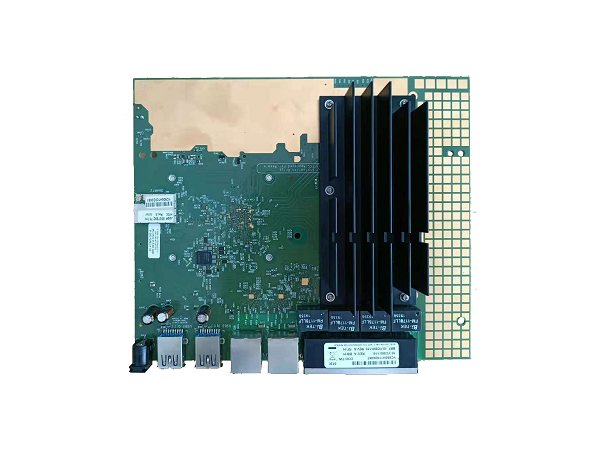 DR8072A embedded router board offers dual 2.5 GbE, WiFi 6 connectivity
Known best for router boards like the DR6018-V3, Suzhou-based embedded wireless solutions manufacturer, Wallys Communication, recently added a new router board; the DR8072A, to their impressive list of wireless solutions.
Wallys has in recent times been developing a growing number of router boards based on several Qualcomm SOCs and this latest board is no different. Designed based on the Qualcomm AP-HK09 reference design, the board features Qualcomm's recent IPQ8072A SOC, a member of the Qualcomm networking Pro 1200 family which delivers more 802.11b/g/n/ax bandwidth and offers a faster clock rate (2.2HGZ) than is obtainable in earlier Qualcomm IPQ6000 series SOCs like the IPQ6010 used in the DR-6018-S router released not too long ago.
Most of the standout features of  DR8072A  can be attributed to the IPQ8072A SOC and the willingness of the Wallys team to break them out to users. Also referred to as the hawkeye, the SOC supports 4×4 dual-band concurrent operation for up to 8x spatial 802.11b/g/n/ax streams (4×4 MU-MIMO 5GHz and 4×4 MU-MIMO 2.4GHz) and also features TX Beamforming with around 17dBm per chain.
The IPQ8072A is responsible for the incredible data speed obtainable 0n the DR8072A, facilitating 1147 Mbps data transfer rates at 2.4GHz and up to 2475 Mbps at 5GHz. This according to Wallys, enables the DR8072A to provide:
"mobile access to high-bandwidth video streaming, voice, and data transmission for office and challenging RF environment in factories, warehouses establishment,".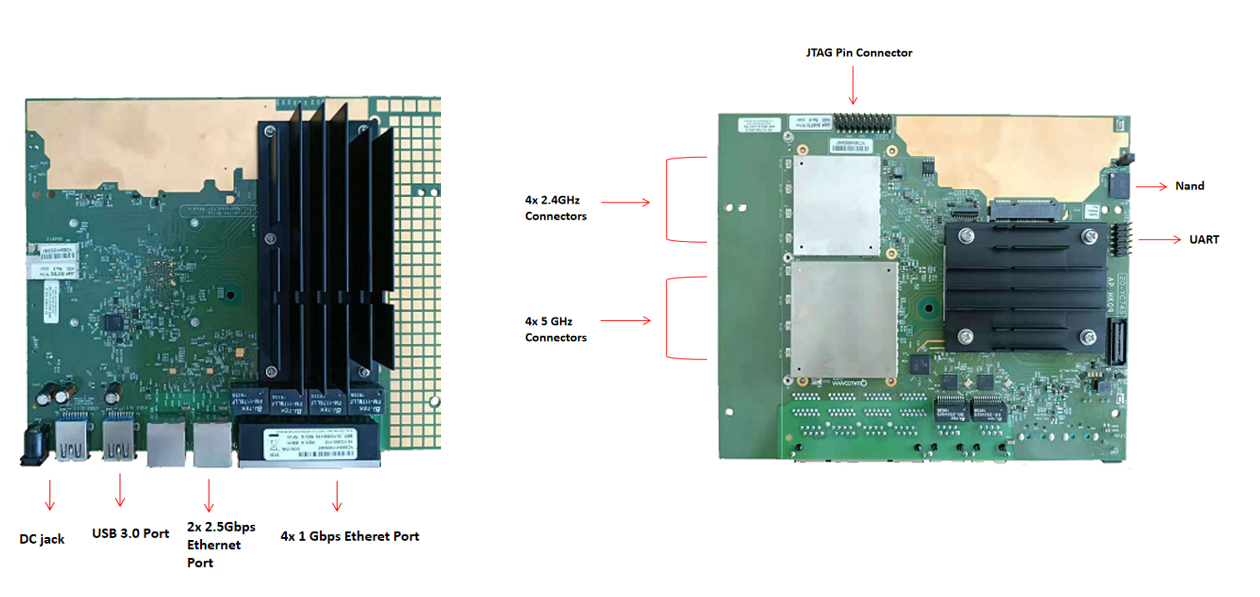 Designed for use in rugged applications, the DR8072A supports operating temperatures as extreme as -20ºC to +70ºC and a working humidity range of -5% to +95% (non-condensing), making it the perfect solution for most industrial and outdoor applications.
Some highlight features and specifications of the DR8072A include:
Qualcomm Atheros Quad Core ARM Cortex 64-bit A53 Processor IPQ8072A
1x 512MB, DDR4 2400MHz 16-bit interface
2.412~2.472GHz / 5.150~5.825GHz
Support 11ax TX Beamforming
Support 11ac/ax MU-MIMO DL and UL
Support OFDMA DL and UL.  OFDMA: BPSK, QPSK, 16-QAM, 64-QAM, 256-QAM, 1024-QAM
Supports Dynamic Frequency Selection (DFS)
Tri-band support with 5G SBS
On-board 4×4 2.4GHz MU-MIMO OFDMA 802.11b/g/n/ax, max 17dBm per chain
On-board 4×4 5GHz MU-MIMO OFDMA 802.11a/n/ac/ax, max 17dBm per chain
1x MiniPCIe Slot with PCIe 3.0
NOR Flash: 8 MB
NAND Flash: 256MB
8x U.FL Connectors
1x S/W Reset Button
1x DC Jack Connector: 12V
4x 1Gbps Ethernet Port,
2x 2.5Gbps Ethernet Port
2x USB 3.0 Port
1x JTAG 20 Pin Connector
1x Serial Port 4 Pin Connector
Operating: -20ºC to 70ºC,
Storage: -40ºC to 90ºC
No price information is currently available for the DR8072A  but the project page on Wally's website shows availability.
More information on features, specifications, availability of the …. can be obtained from the product's page on Wally's Website.
Join 97,426 other subscribers

Archives