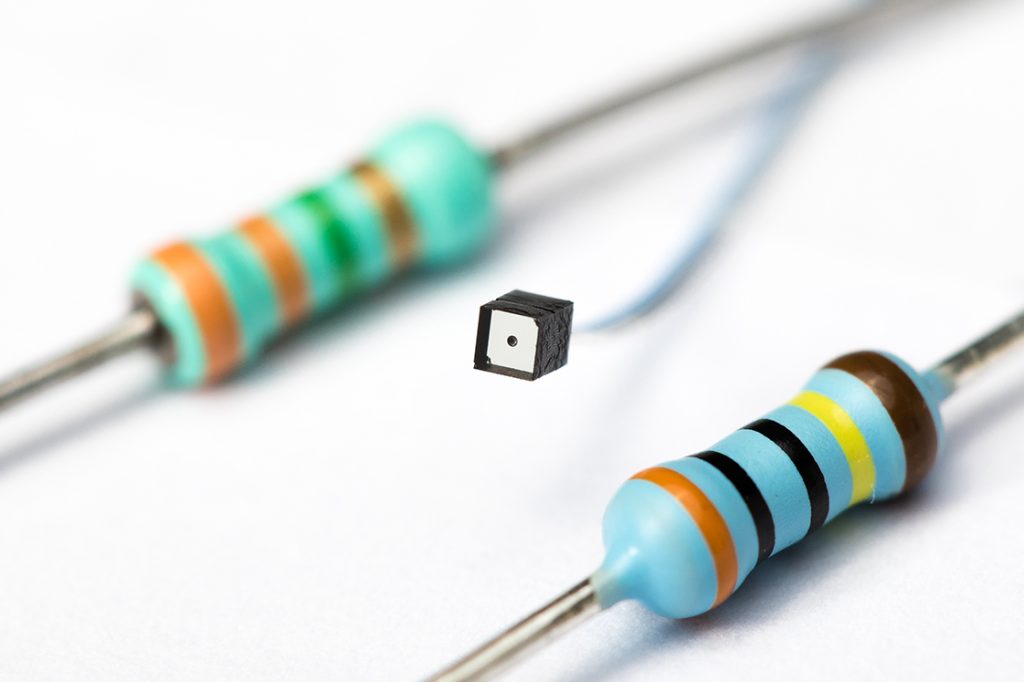 Micro camera module fits space-constrained devices
AMS, a leading worldwide supplier of high performance sensor solutions, today announced the pre-release of the NanEyeM, a miniature integrated Micro Camera Module (MCM) assembly with a tiny footprint at the image sensor end of just 1mm2. With its compact design and convenient interface, the NanEyeM is easy to integrate into space-constrained industrial and consumer designs, providing new embedded vision capabilities in products such as smart toys and home appliances.
The NanEyeM offers a high-resolution 100kpixel, 10-bit digital readout, and features a Single-Ended Interface Mode (SEIM). Like a standard Serial Peripheral Interface (SPI), the SEIM channel is easy to implement in any host processor and provides a cost-optimized solution without the need for LVDS deserialization. The maximum frame rate over the SEIM interface is 58 frames/s at a clock rate of 75MHz.
The NanEyeM features a custom multi-element lens which greatly improves the effective resolution of the sensor and reduces distortion compared to competing sensors that have a single-element lens. The MTF (Modulation Transfer Function) is >50% in the corners, distortion is <15% and color aberration is <1Px.
The slave configuration in SEIM enables control of the frame rate via the host application processor, down to rates of a single frame per second or even slower. Synchronization of two or more cameras – a useful capability in applications such as eye tracking or stereo vision – can easily be performed by providing a centralized clock from the application processor.
The NanEyeM also offers an Idle mode which reduces power consumption in applications, such as presence detection, that require only a small number of frames per minute.
ams will offer a reference implementation of image acquisition and processing functions on a standard Arm® core-based processor to reduce the customer's development effort and accelerate time to market.
Designers who wish to add high-resolution video capability in space-constrained enclosures have until now been hampered by the size of the industrial image sensors on the market. The introduction of the NanEyeM module opens up new possibilities to add camera capability in the smallest spaces," said Tom Walschap, Marketing Director in the CMOS Image Sensor business line at ams. 'Provided in an easy-to-use module format with a convenient digital output, designers can quickly add camera capability with little development effort.
The NanEyeM image sensor will be available for sampling in Q2 2019.
Join 97,426 other subscribers

Archives