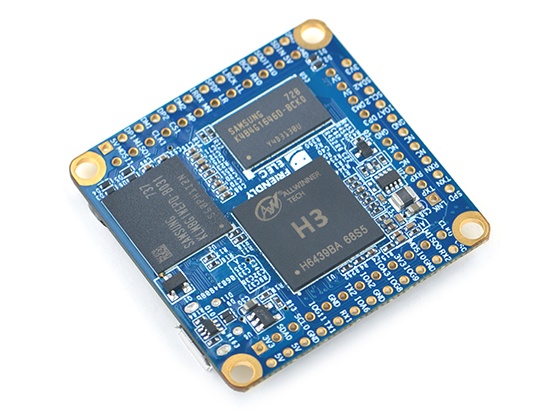 NanoPi NEO Core Board for 8$
The NanoPi NEO Core (abbreviated as "NEO Core") is an alternative NanoPi NEO that works like a CPU board with male pin-headers. It has the same form factor as the NanoPi NEO and same pin descriptions. The connectors and ports are populated to pin-headers on the NEO Core. The NanoPi NEO Core has ESD protection for its MicroUSB port and TF card slot. In addition the NEO Core can have an optional onboard eMMC flash which is preferred by industrial customers.
The NEO Core uses a popular Allwinner H3 SoC and has onboard 256M/512M DDR3 RAM. FriendlyElec offers models with three eMMC options: 8GB/16GB/32GB and one that doesn't have eMMC at all. FriendlyElec migrated UbuntuCore with mainline kernel 4.11 for it. FriendlyElec develops a Mini Shield for NanoPi NEO Core/Core2 which has the same form factor as the RPi 3. When a NanoPi NEO Core is connected to this Mini Shield the whole assembled module can be well fit into a common RPi 3's case.
Join 97,426 other subscribers

Archives