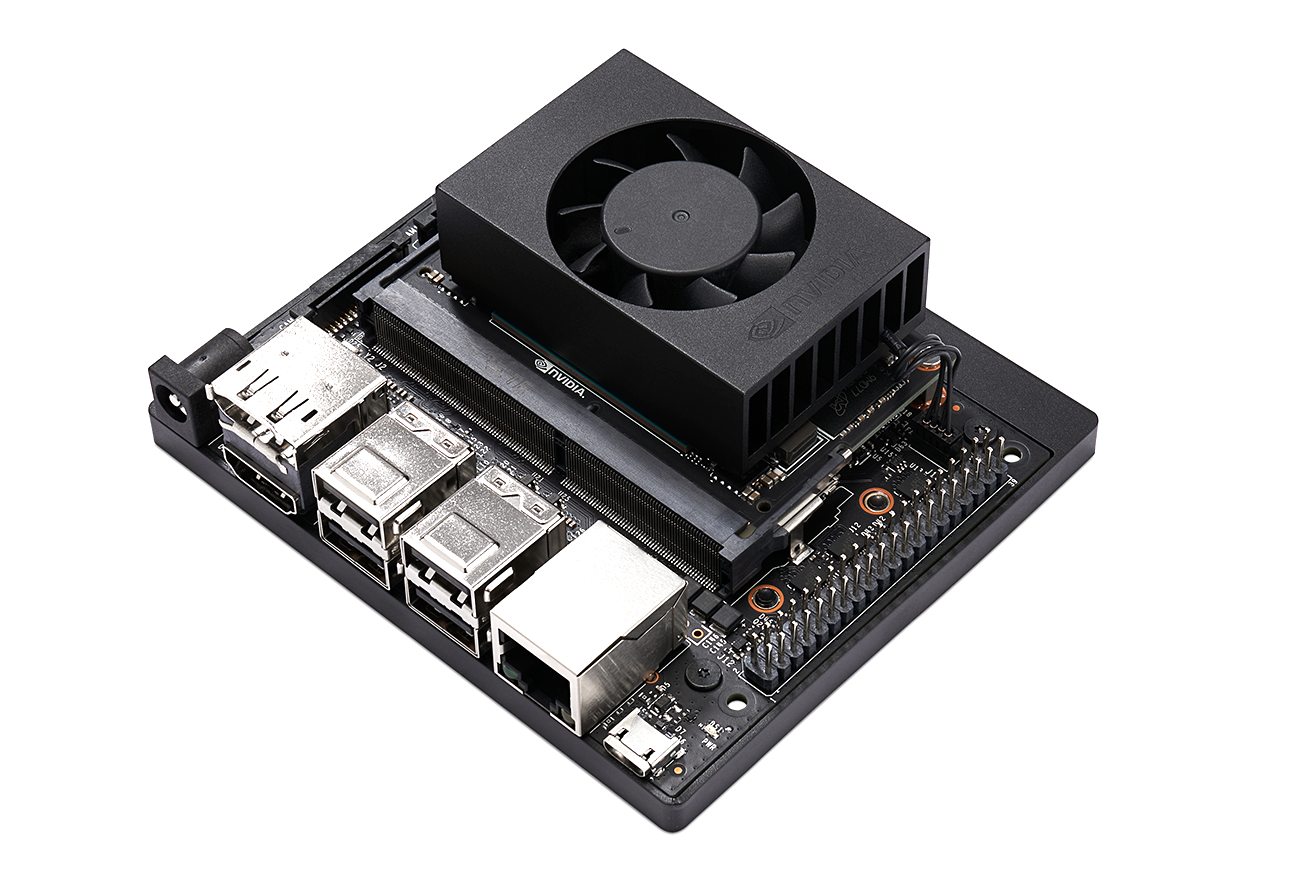 NVIDIA® Jetson Xavier™ NX Developer Kit
The NVIDIA® Jetson Xavier™ NX Developer Kit brings supercomputer performance to the edge. It includes a power-efficient, compact Jetson Xavier NX module for AI edge devices. It benefits from new cloud-native support and accelerates the NVIDIA software stack in as little as 10 W with more than 10X the performance of its widely adopted predecessor, Jetson TX2. The capability to develop and test power-efficient, small form-factor solutions with accurate, multi-modal AI inference opens the door for new breakthrough products.
Developers can now take advantage of cloud-native support, transforming the experience of developing and deploying AI software to edge devices. Pre-trained AI models from NVIDIA NGC, together with the NVIDIA Transfer Learning Toolkit, give a faster path to trained and optimized AI networks. Containerized deployment to Jetson devices also allows flexible and seamless updates.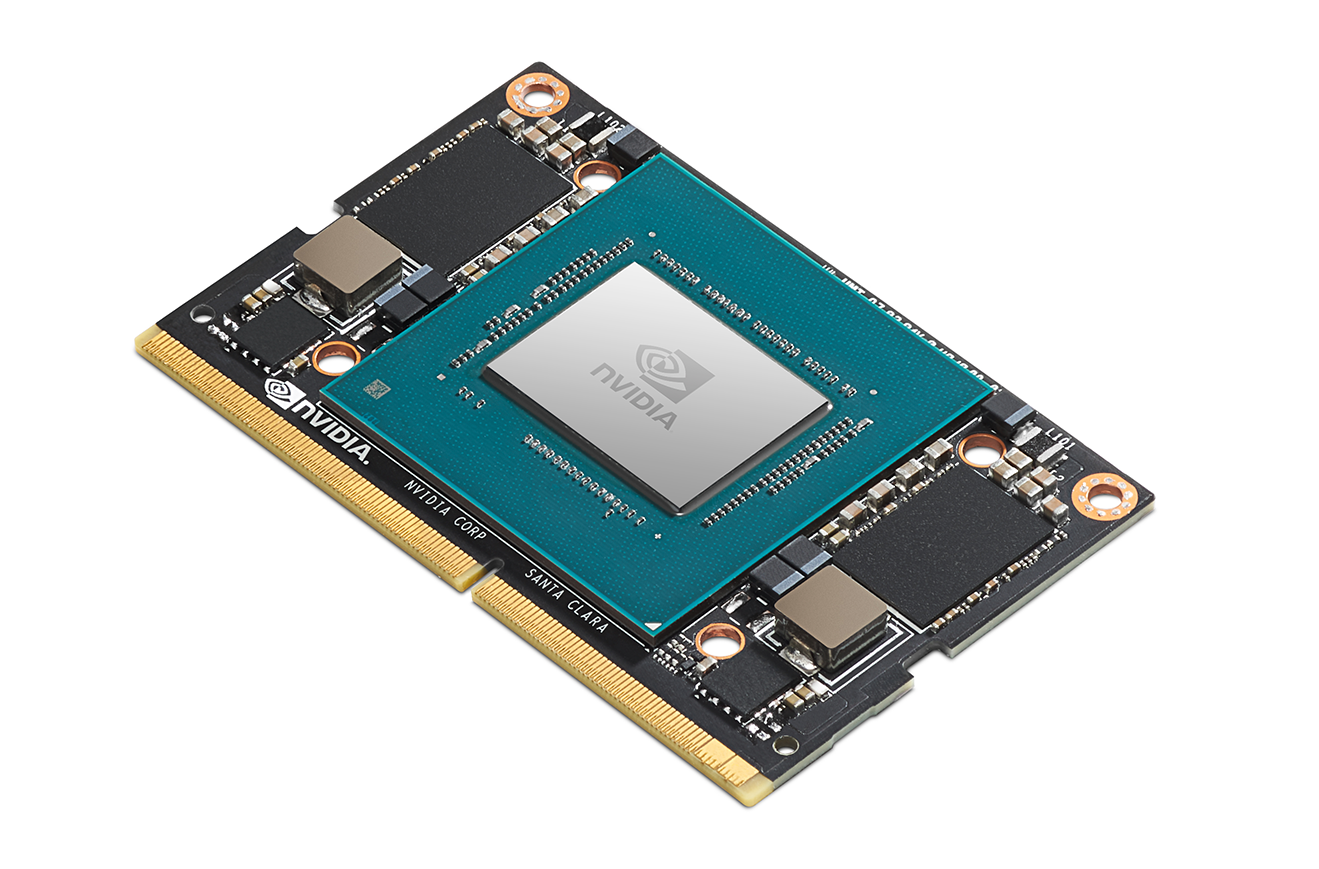 The developer kit is supported by the entire NVIDIA software stack, including accelerated SDKs and the latest NVIDIA tools for application development and optimization. When combined with the compact Jetson Xavier NX, this powerful stack helps you create innovative solutions for smart cities, retail, manufacturing, logistics, healthcare, agriculture, and more.
Designed for ease of use and speed of deployment, Jetson is the most flexible platform to get to market and continuously update over the lifetime of a product.
Features
Compact size Jetson Xavier NX module powerful enough for advanced AI applications with low power consumption
Supports Entire NVIDIA Software Stack for application development and optimization
Rich I/O Peripherals to further expand AI projects
Onboard Fan to provide better heat dissipation
More than 10X the performance of Jetson TX2
Enables development of AI applications using NVIDIA JetPack™ SDK
Easy to build, deploy, and manage AI at the edge
Flexible and scalable platform to get to market with reduced development costs
Continuous updates over the lifetime of the product
Specifications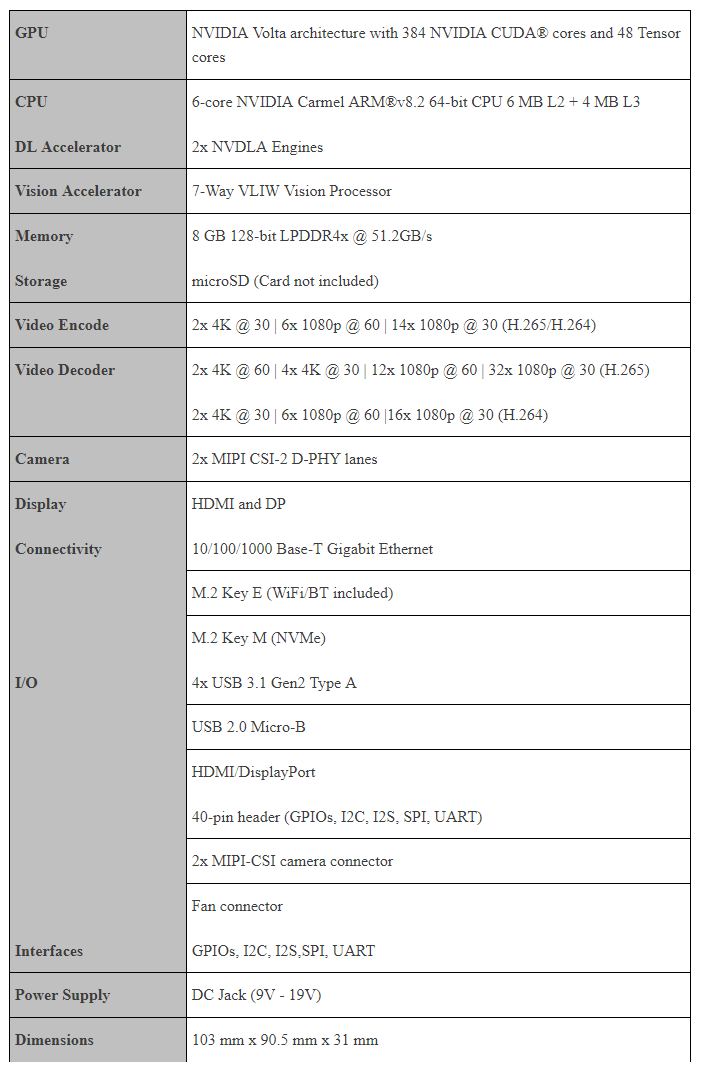 NVIDIA® Jetson Xavier™ NX Developer Kit is on sale for $399 and can be pre-ordered now on SeeedStudio.
Join 97,426 other subscribers

Archives