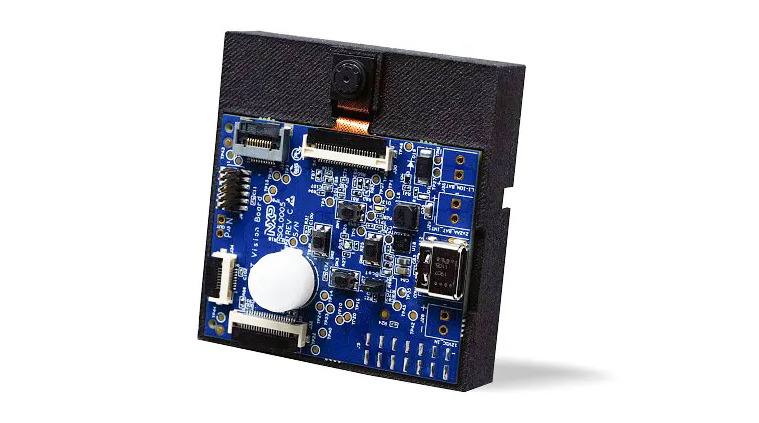 NXP MCU-Based Solution for Face Recognition
Aside from the security issues revolving around face recognition, its value as a technology still remains intact, as its is used everyday by most people, either to unlock their phones or in other apps and as utensile in our environment, wether to find missing people or even helping secure transactions. Its potential still remains a bit untapped, as it usually is highly demanding when it comes to computer resources, making it difficult for a lot of people to get their hands on the technology and develop projects with it. This is where the new MCU-based face recognition solution from NXP comes in handy!
The solution NXP came up with is a cost-effective implementation of offline face recognition, including production-ready hardware and software that will enable you to easily integrate face and motion recognition capabilities into a wide range of IoT products, being ideal for OEM's who want a "fully integrated, self-contained, software and hardware platform". The solution is based on the i.MX RT106F MCU and includes te NXP face and emotion recognition run-time library, a group of pre-integrated machine learning algorithms, along with the necessary peripheral drivers to go along with it, such as camera, memories and other optional connectivity features. It comes in a really small form factor, that can easily be integrated into many IoT environments easily. Besides the small form factor, its well documented, fully tested and supported software promise to accelerate the time to market and reduce the complexity of your next face recognition projects.
Regarding its specs, the SLN-VIZN-IOT development kit packs:
i.MX RT106F Vision crossover processor (600MHz ARM Cortex-M7 MCU with complete voice solution software)
Connectivity: 802.11 b/g/n Wi-Fi + Bluetooth LE 4.2
2x ADC (20 channels), 2 x ACMP
Memory: 1MB on-chip RAM (internal) + 32MB Hyper-Flash + 21MB SDRAM (external)
Security: HAB, TRNG, encrypted XIP out of Flash (hardware) + Ciphers & RNG, Secure RTC, Fuse, HAB (software)
2x Digital MEMS microphones + optional audio amplifier
MC3461 battery charger + optional PCAL6524EV I/O expander
PIR sensor + optional motion sensor accelerometer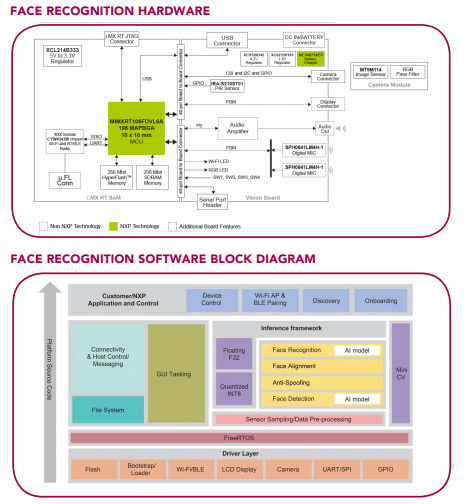 Besides the aforementioned specs, you have some computer vision functionalities at your disposal, such as face detection, tracking, alignment and recognition, with quantified results. Since the board performs the face recognition without any extra hardware and provides some interesting security features, this may help to give some extra trust to the technology, as it removes the need for an expensive Linux-based implementation and cloud communication.
But where can this board be of use to you? Well, that is the easy part: from smart appliances to industrial, security, and safety devices, there is a wide range of projects where the face recognition on edge just fits. When it comes to price, you would need to spend about $175 to get your hands on one of these development boards, which is not a bad price for what you are getting.
What do you think about this development board? What use would you give to it?
SLN-VIZN-IOT link: https://www.nxp.com/part/SLN-VIZN-IOT?fbclid=IwAR3joOPQI7bzWn1E7offNUx04LhyhUZ-JVdqAjBG1HqEH6ZZfTeFcJSayE0#/