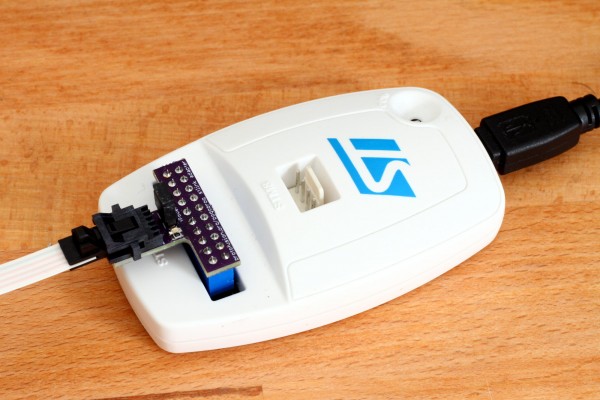 Open-Source SWD Programming Adapter
Ethan Zonca has designed a programming adapter for use with STM32 programmer.
After making the switch from AVR to STM32 microcontrollers, I redesigned my old 6-pin ICSP pogo-programming adapter for SWD. The new design allows programming with pogo pins or a small pin header soldered to the pogo pads for debugging, all with the same cable. The footprint uses surface mount pads only, so it can be placed on even the most compact board layouts.
Open-Source SWD Programming Adapter – [Link]