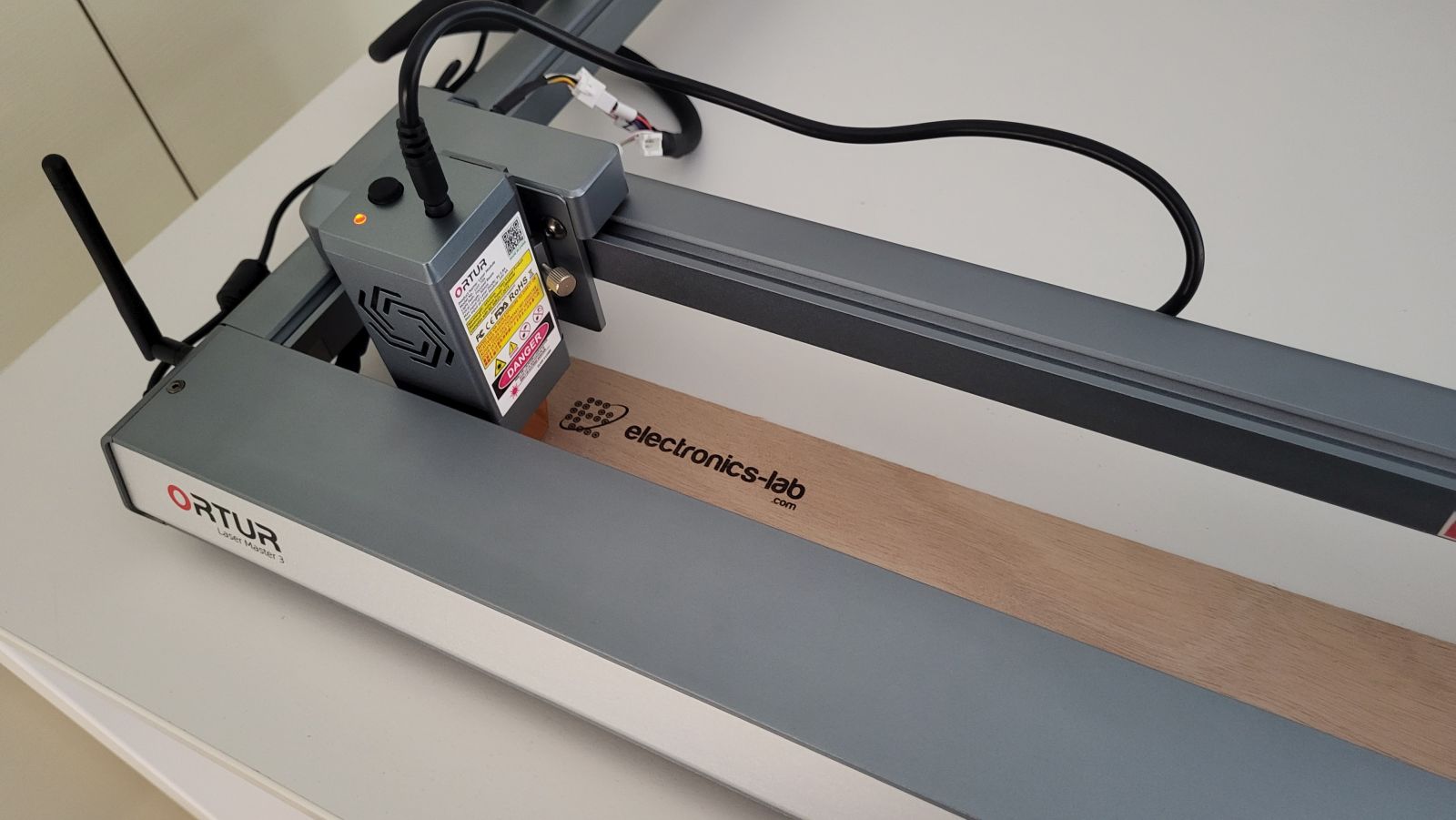 Ortur Laser Master 3 Engraver Review
Introduction
Laser engraving and cutting have been a key part of rapid and precision prototyping and production processes since the machines became widely available. They allow users from the comfort of their homes or mini-workshops to build precision products and engrave them at a comparatively low cost. The market is flooded with dozens of these machines. The Ortur Laser Master 3 Max is a powerful and versatile laser engraving and cutting machine that offers a range of features and capabilities. It has a maximum power of 10W and is capable of cutting and engraving a wide range of materials, including wood, acrylic, leather, and even some types of metal. One of the standout features of the Ortur Laser Master 3 Max is its large working area of 300mm x 180mm, which allows for the processing of larger projects.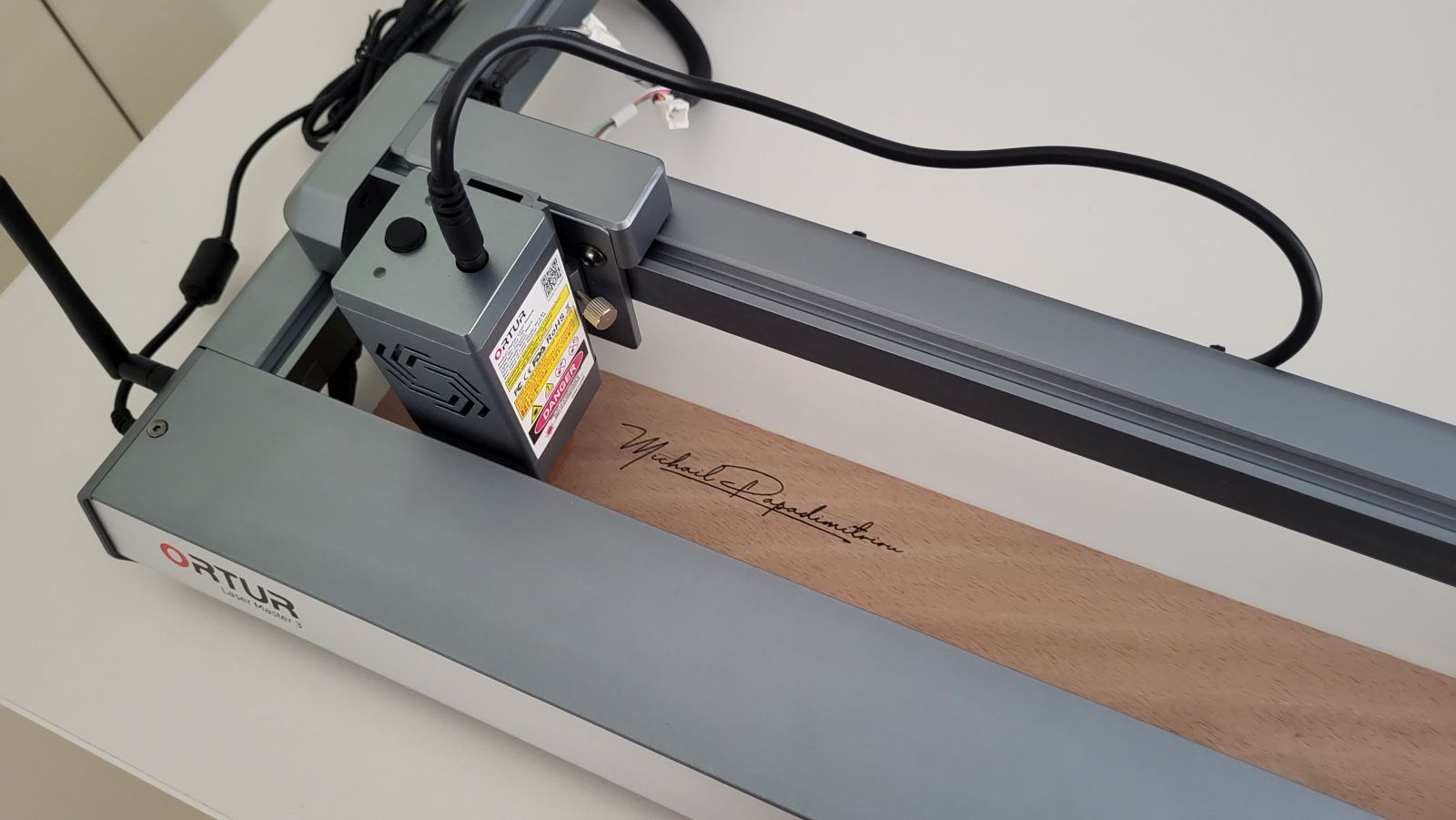 Key Features
One of the key features that sets the Ortur Laser Master 3 Max apart from other laser engravers is its precision. The machine boasts 0.01mm accuracy, which is achieved thanks to its 16-tooth synchronous wheel, closed-loop belt, CNC machined high-precision body, high-division motor ICs, and high-precision motors. This precision allows for very narrow bezels to be achieved, resulting in highly detailed and accurate engravings and cuts.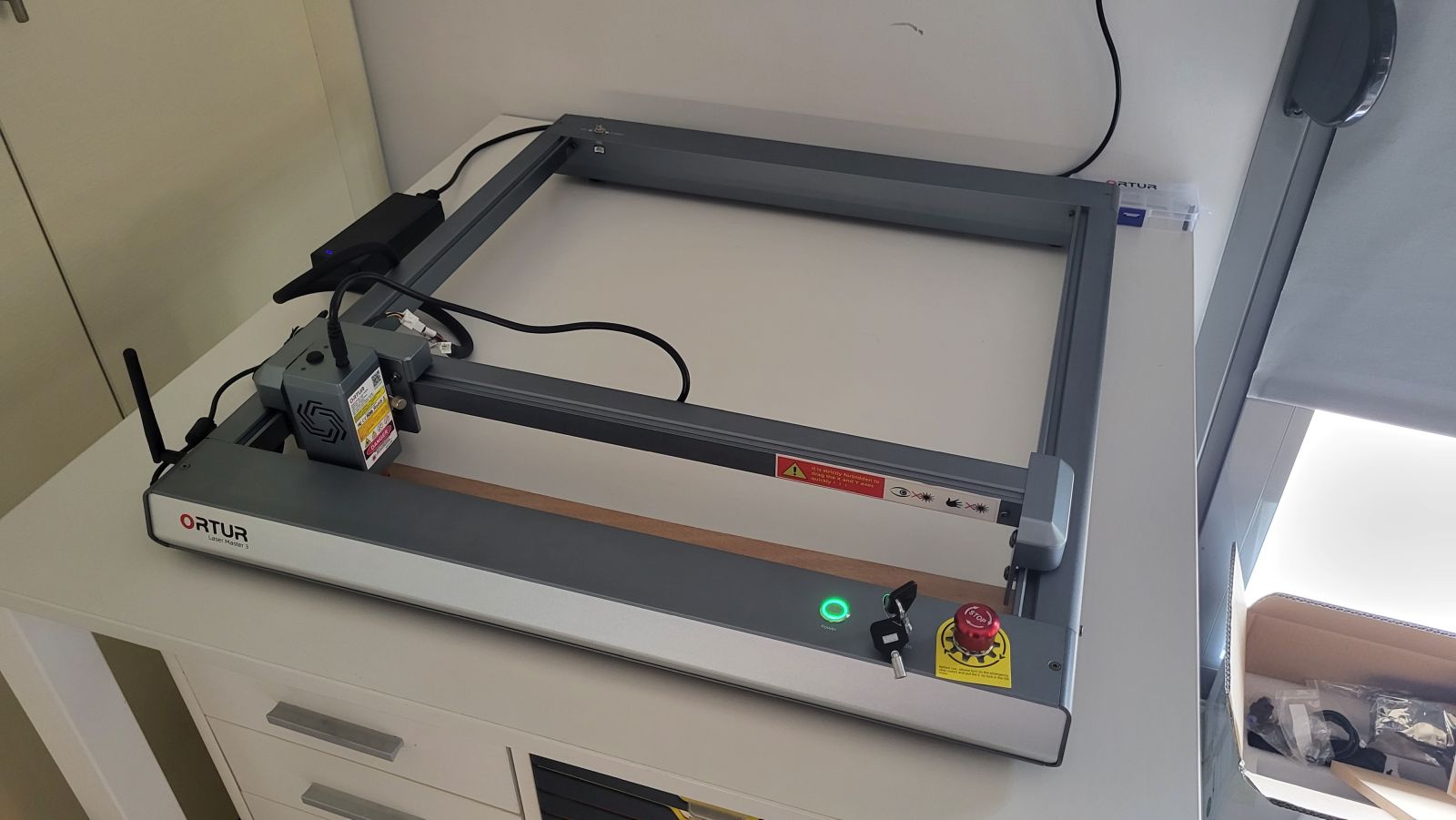 Performance
In terms of performance, the Ortur Laser Master 3 Max performs well. It is relatively easy to set up and use, with an intuitive interface and a range of settings to fine-tune the laser's performance. The laser itself is powerful and precise, capable of making clean cuts and detailed engravings. It is worth noting that the Ortur Laser Master 3 Max can be somewhat slow, especially when working with thicker or denser materials. However, this is to be expected given its power and capabilities.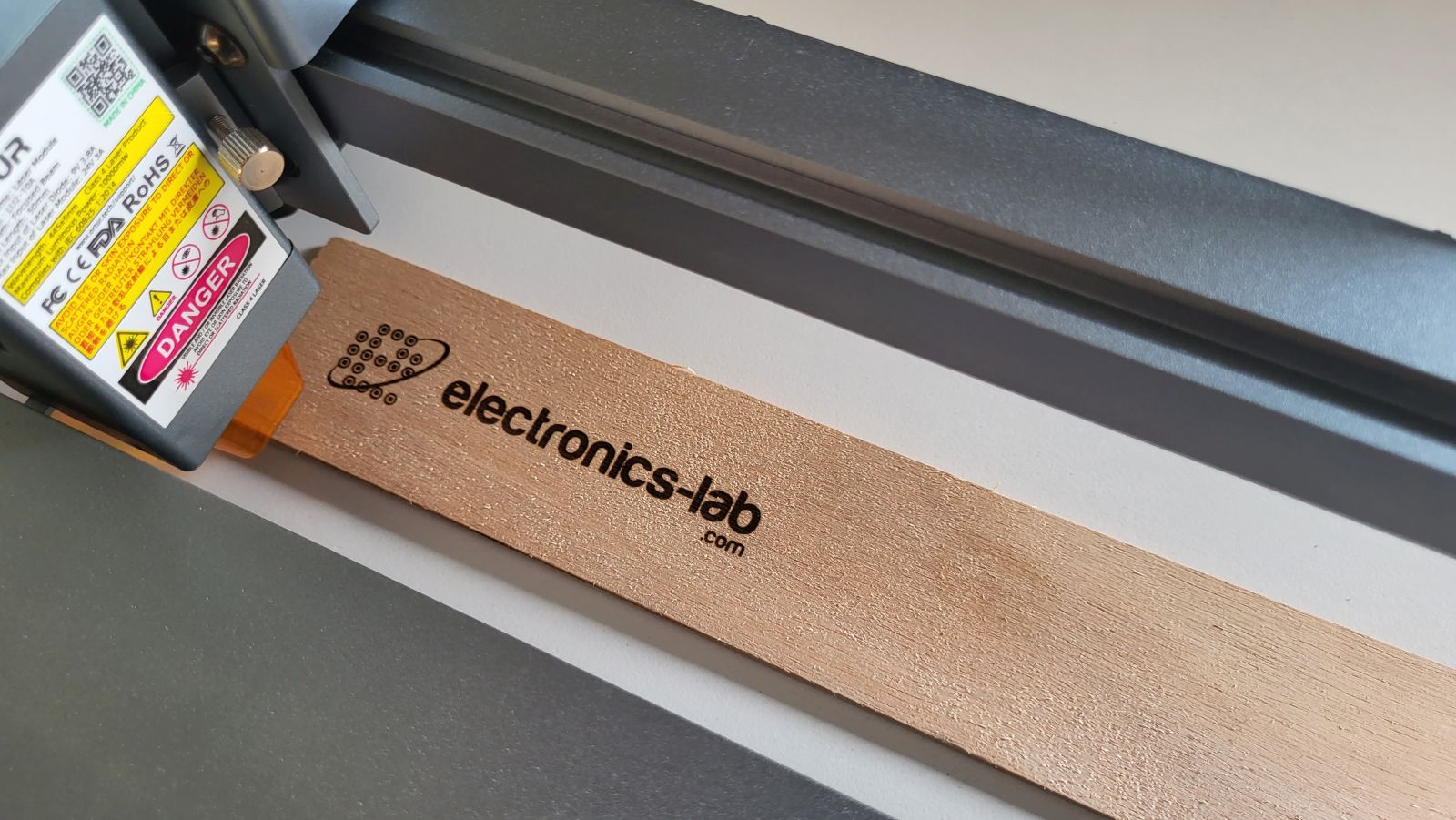 Another useful feature of the Ortur Laser Master 3 Max is its ability to engrave photos directly without modification. The machine comes with a mobile app that allows users to take a photo and have the original image engraved directly, without the need to convert the static image into Gcode or perform any other software operations. This makes the engraving process quick, easy, and as realistic as possible.
Connectivity
In terms of connectivity, the Ortur Laser Master 3 Max supports a range of options, including WiFi, USB, SD card, U disk, and AP hotspot link. This allows users to easily transfer designs and control the machine from a variety of devices.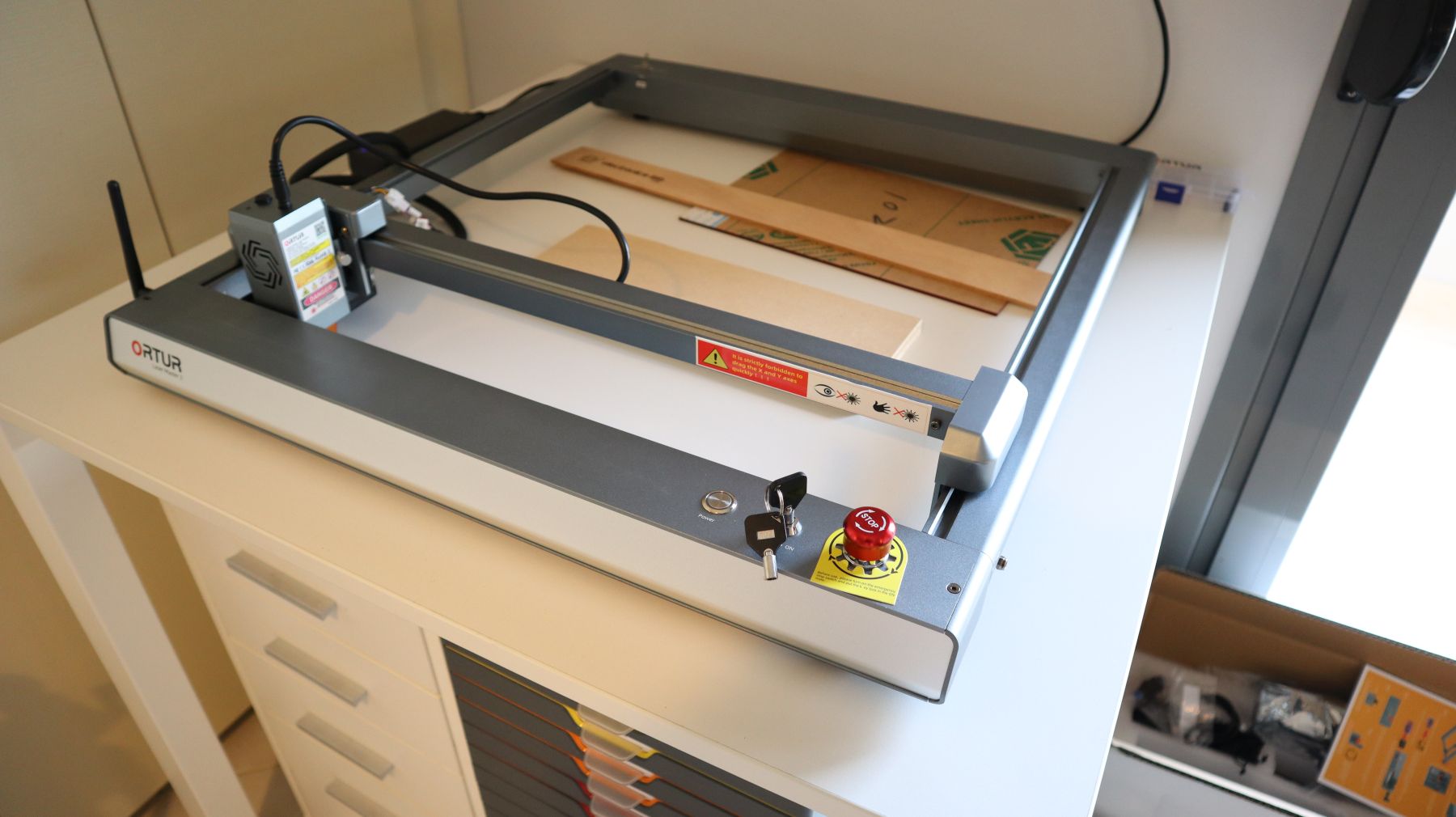 Safety
In terms of safety, the Ortur Laser Master 3 Max has several security guarantees in place to provide all-around protection. These include a safety lock to prevent misuse by others, active position protection, sloping position protection, exposure and duration detection and limitation, a voltage and current safety control system, a host computer watchdog, and an emergency stop switch. The machine also has a number of safety features built into its design, including a ventilation system to dissipate heat and prevent overheating, as well as a transparent cover to protect users from the laser beam.
Video
Conclusion
Overall, the Ortur Laser Master 3 Max is a high-quality and reliable laser engraving and cutting machine. Its precision, user-friendly software, large working area, and good performance make it a standout choice for those in need of a laser engraver. Its only notable limitation is its relatively slow speed when working with thicker materials, but this is a minor issue given its overall capabilities.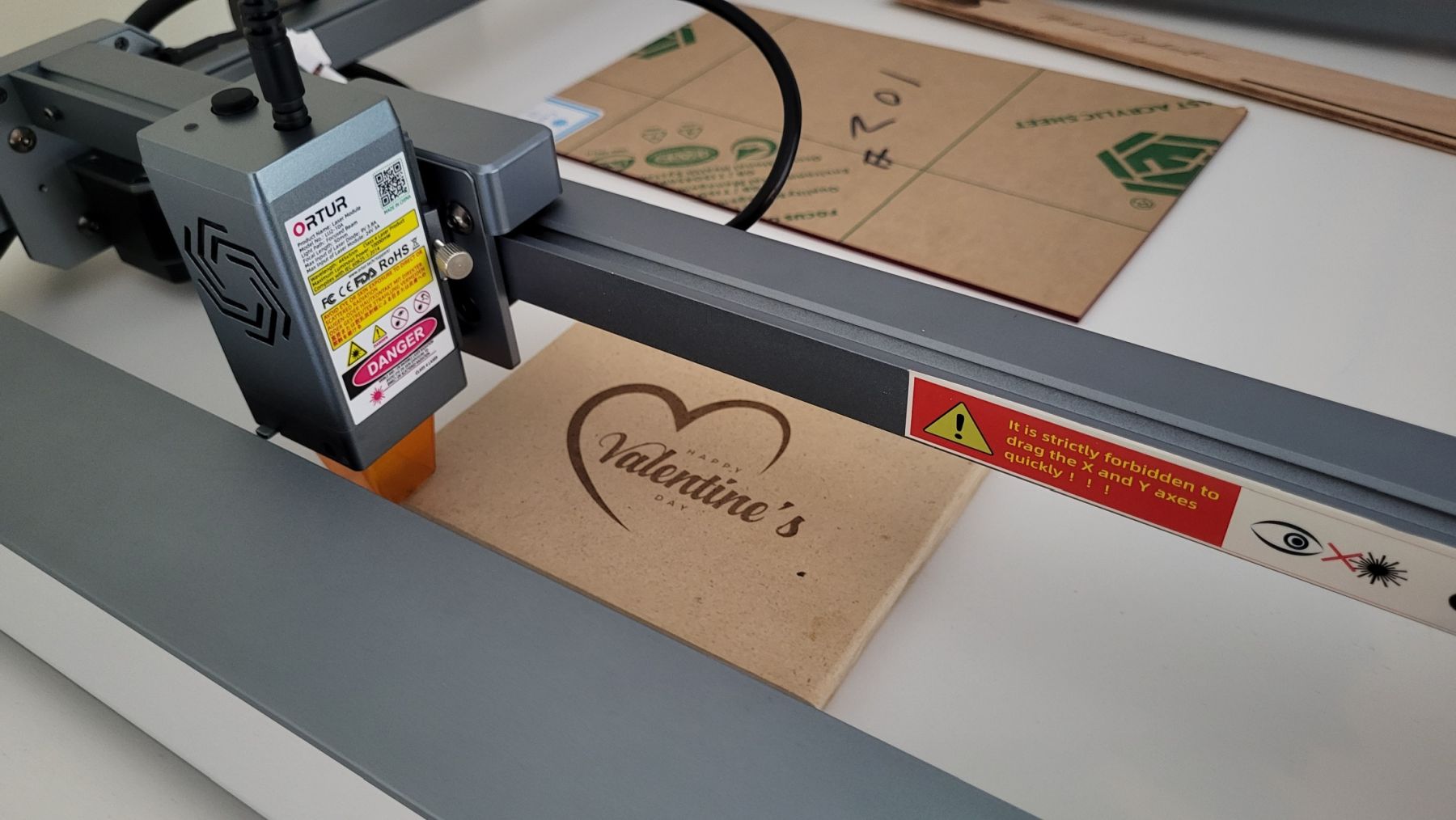 Buy Online
The Ortur Laser Master 3 Max can be purchased from a variety of retailers, including the manufacturer's website. It is also available from online marketplaces such as Amazon and eBay. Be sure to compare prices and read reviews from other customers before making a purchase to ensure you buy at the best price.
Discount Code
You can use the code DB105 during checkout to get $105 OFF.
Join 97,426 other subscribers

Archives