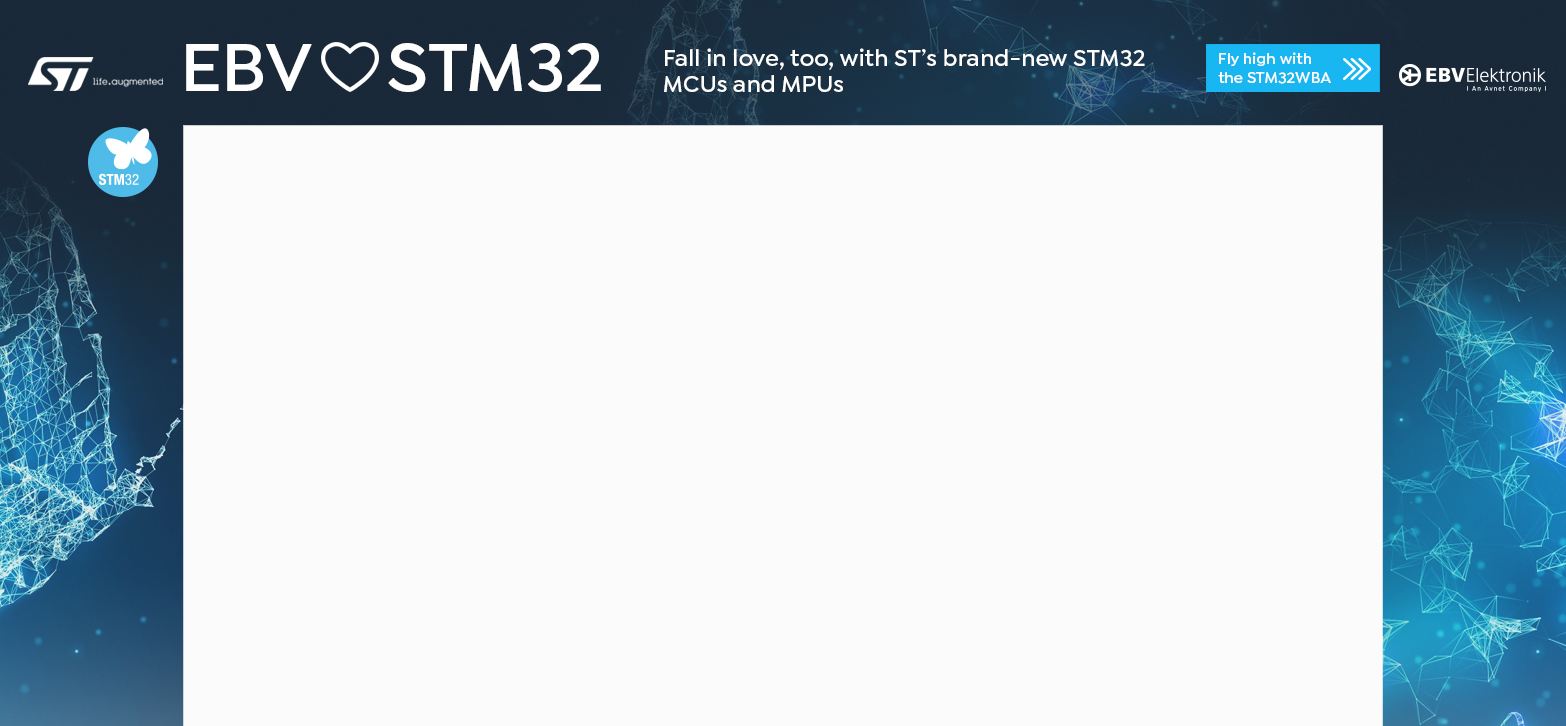 20 Seconds Voice Record – Playback
Rajkumar Sharma

8.889 Views

medium

Tested

SKU: EL34115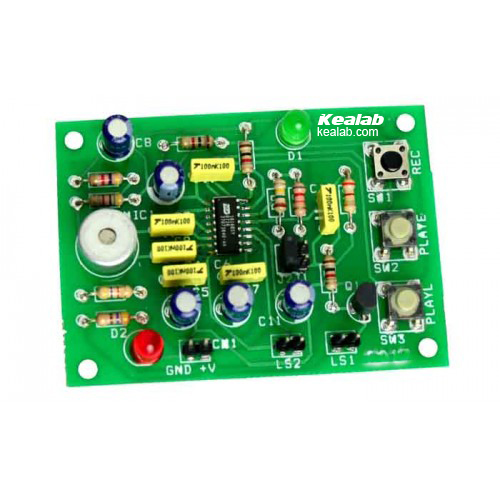 This project is a message recording board capable of recording 10 to 20 secs  depending on audio quality.
Description
This project has been designed around Winbond's ISD1616 IC (SMD) IC, which is fully integrated, single-chip, single message voice record and playback device ideally suited to a variety of electronics systems, Message duration is user selectable in ranges from 10 to 20 Seconds depending on the sampling rates from 4 KHz to 12 KHz adjustable via preset, giving the users greater flexibility in duration versus recording quality.
Applications:Toys, Amusement Equipment's, Interactive Games, Lifts/Escalators, Warning Systems, Security Systems, Audio Guide, Home Appliances, Robotics, Animatronics, Light and Sound Show .
Specifications:
Power supply input 5 VDC @ 100 mA
Power supply spans a range from 2.4 to 5.5 VDC
Standby current 1 uA typical and 10 uA maximum without power LED
Enters standby mode immediately after record playback cycle
Microphone preamplifier with automatic gain control built in IC
PWM Class D speaker driver
Speaker 8 Ohms
Onboard microphone
Easy operation via onboard tact switches
Onboard tact switches for Level trigger Play, Edge trigger Play, and Recording
Onboard power indication
Onboard preset for sampling rates settings
Onboard recording indication
Supply input and speaker terminal via berg connector
Low Noise high quality voice record/playback
100 Year massage retention
100,000 record cycles
Speaker is not provided with kit
Schematic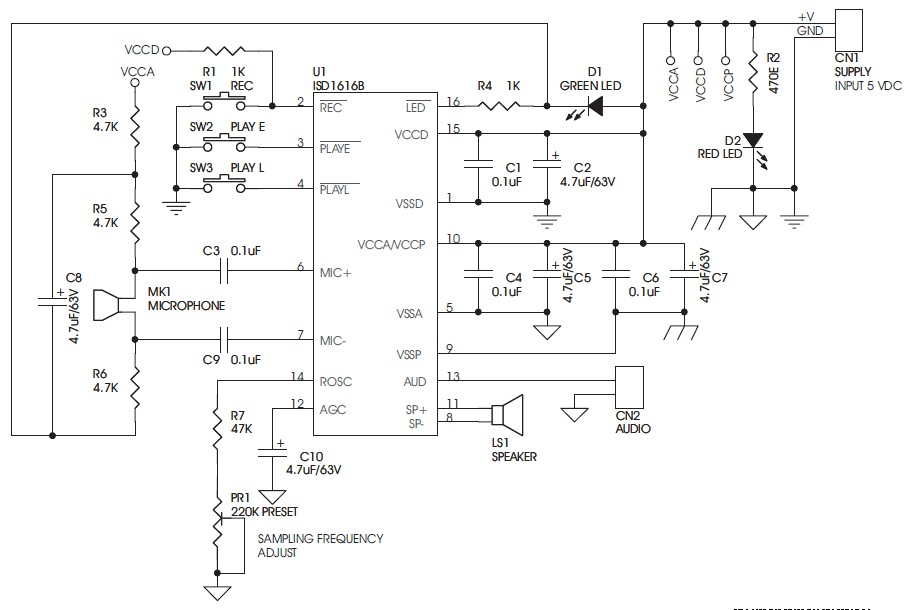 Parts List