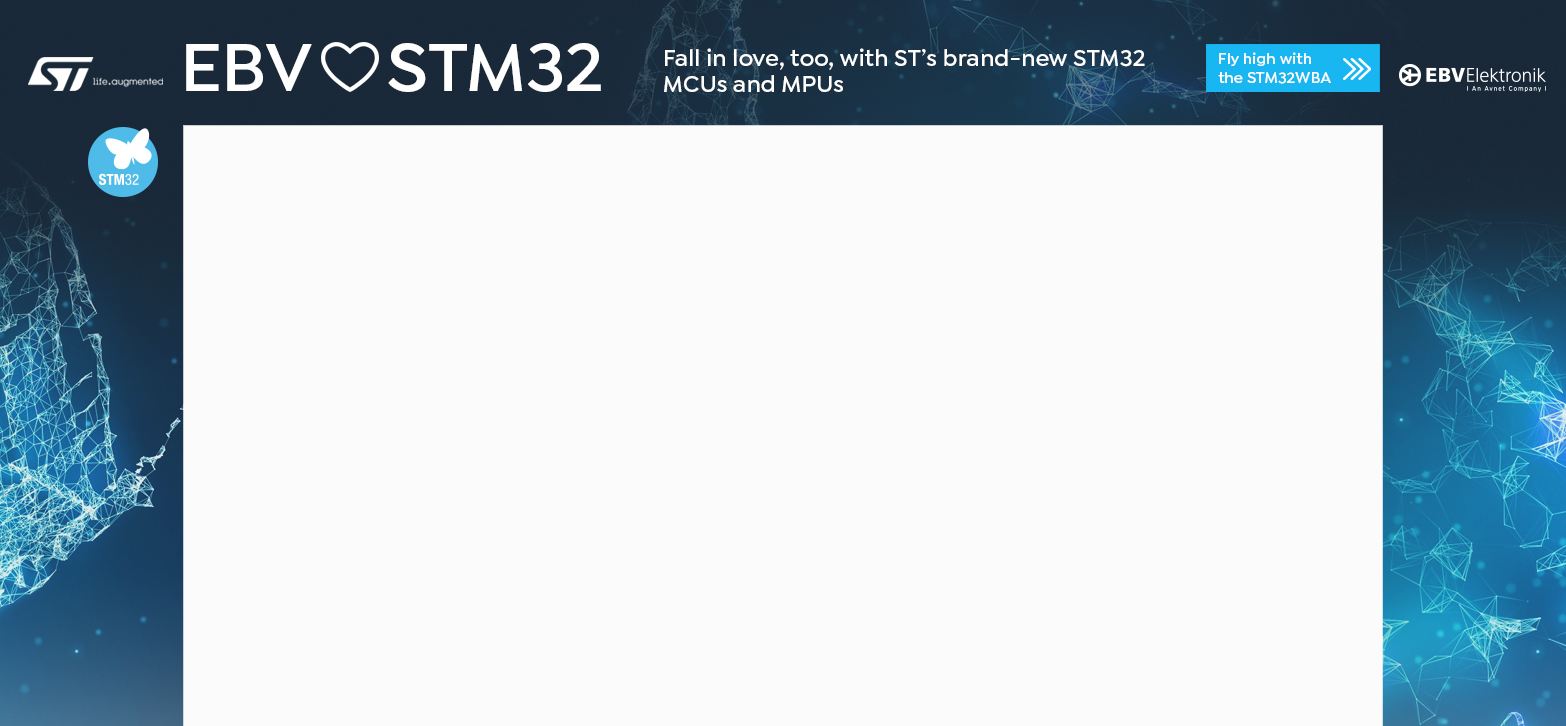 4 Digit Common Cathode 0.5″ – 7 Segment Display Module (Multiplexed)
Rajkumar Sharma

178 Views

easy

Tested

SKU: EL115524
This 4 Digit 7 segment display project contains 4 x Common Cathode displays, current limiting resistors or each LED segment, 4 x PNP transistors on each common cathode for multiplexing, etc. This is a very compact project that works with 5V TTL signals but can be optimized for 3.3V operations by reducing current limiting resistors values. A header connector is provided for easy interface to Arduino or other microcontrollers. All inputs are compatible with TTL 5V signals.
Multiplexed display
https://en.wikipedia.org/wiki/Multiplexed_display
PIN 1 NC (VCC-NO USE)
PIN 2 SEGMENT A
PIN 3 SEGMENT B
PIN 4 SEGMENT C
PIN 5 SEMENT D
PIN 6 SEGMENT E
PIN 7 SEGMENT F
PIN 8 SEGMENT G
PIN 9 DP
PIN 10 DISPLAY 1 CATHODE (BC847 BASE)
PIN 11 DISPLAY 2 CATHODE (BC847 BASE)
PIN 12 DISPLAY 3 CATHODE (BC847 BASE)
PIN 13 DISPLAY 4 CATHODE (BC847 BASE)
PIN 14 GND
Features
7-segment CC displays
Multiplexed
5V TTL input
PCB dimensions: 51.28 x 17.78 mm
Arduino test code is provided below.
Similar modules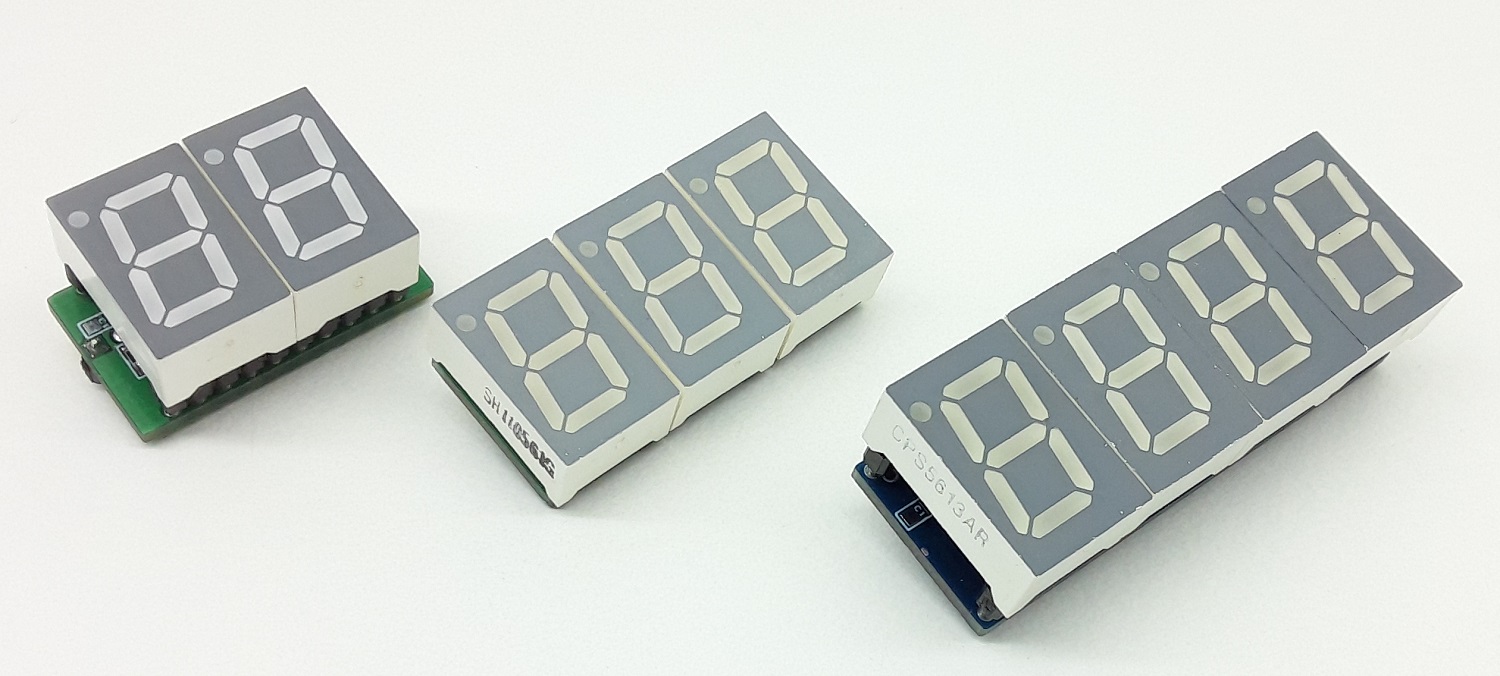 Schematic

Parts List
| NO | QNTY | REF | DESC | MANUFACTURER | SUPPLIER | SUPPLIER PART NO |
| --- | --- | --- | --- | --- | --- | --- |
| 1 | 1 | CN1 | 14 PIN MALE HEADER CONNECTOR PITCH 2.54MM | WURTH | DIGIKEY | 732-5334-ND |
| 2 | 1 | C1 | DNP | | | |
| 3 | 4 | DS1,DS2,DS3,DS4 | 7-SEGMENT 0.5 OR 0.56INCH COMMON CATHODE RED OR GREEN DISPLAY | SUN LED | DIGIKEY | 754-1705-5-ND or 754-1704-5-ND |
| 4 | 4 | Q1,Q2,Q3,Q4 | BC847AL | NEXPERIA | DIGIKEY | 1727-2924-2-ND |
| 5 | 4 | R1,R2,R3,R4 | 1K 5% SMD SIZE 0805 | MURATA/YAGEO | DIGIKEY | |
| 6 | 8 | R5-R14 | 220E 5% SMD SIZE 0805 | MURATA/YAGEO | DIGIKEY | |
Connections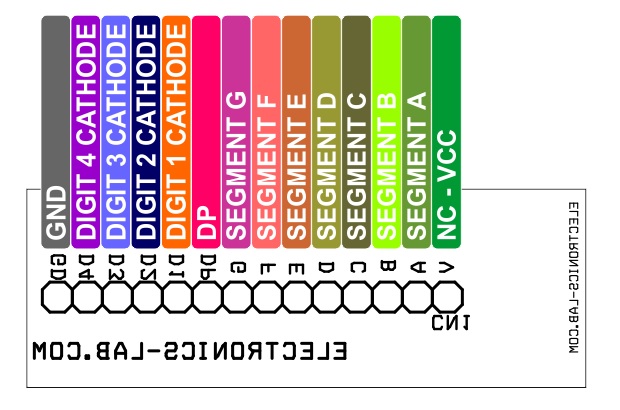 Gerber View
Photos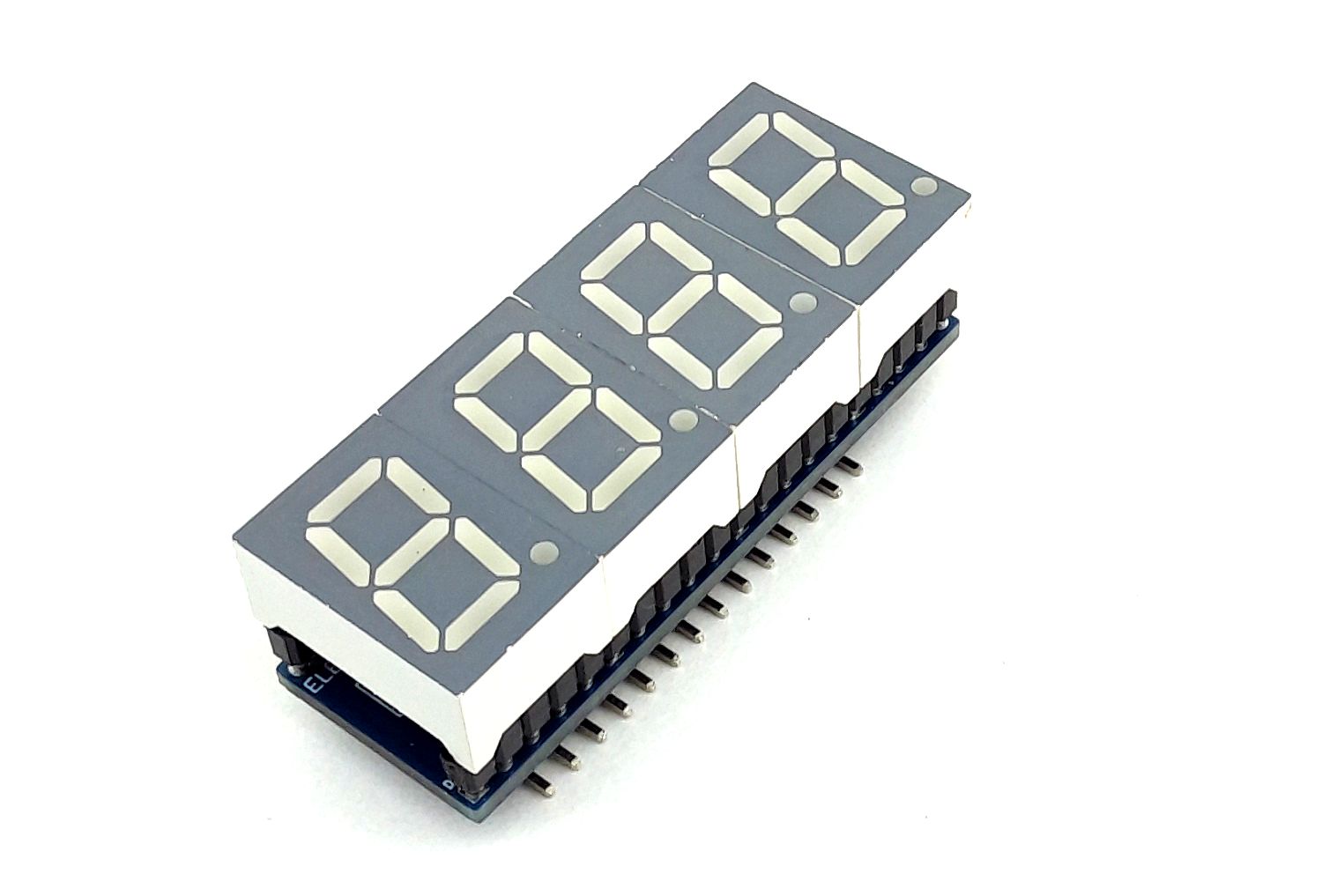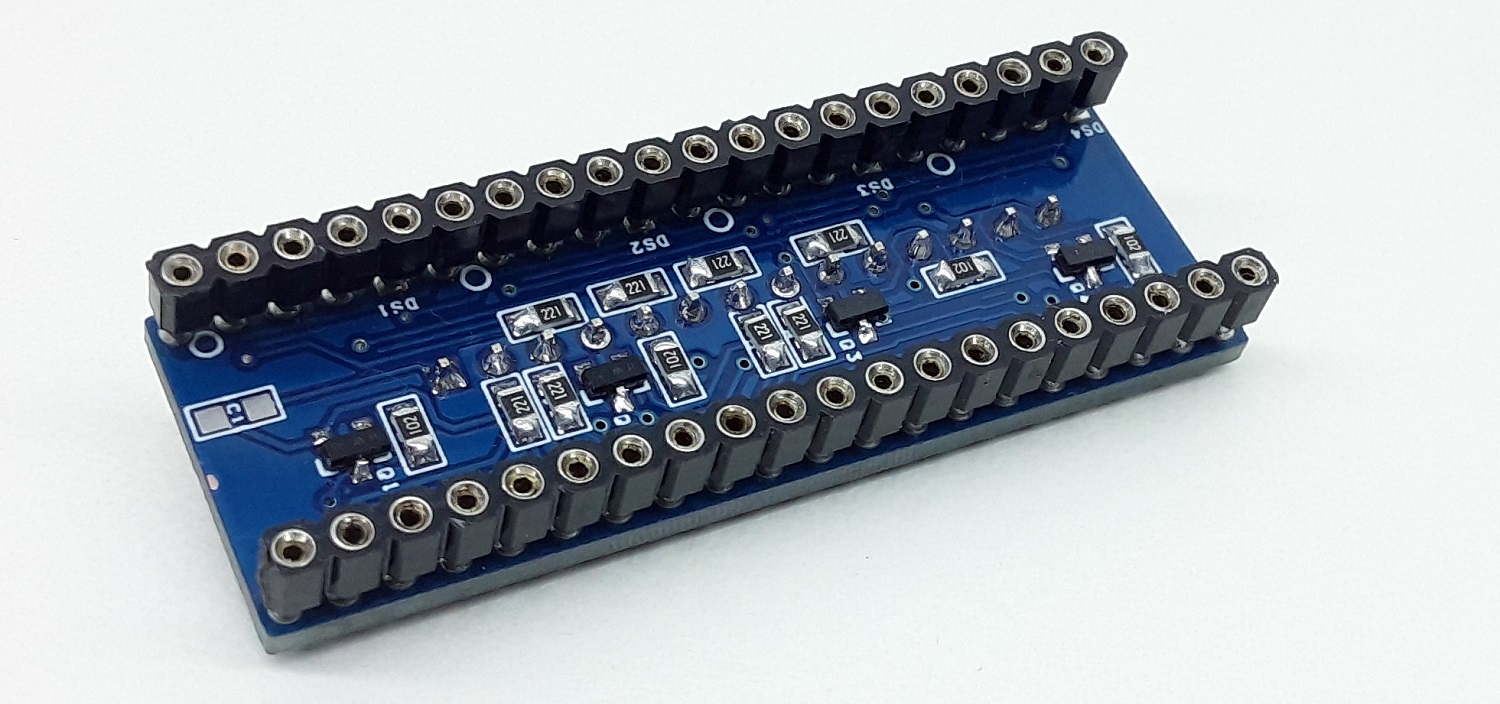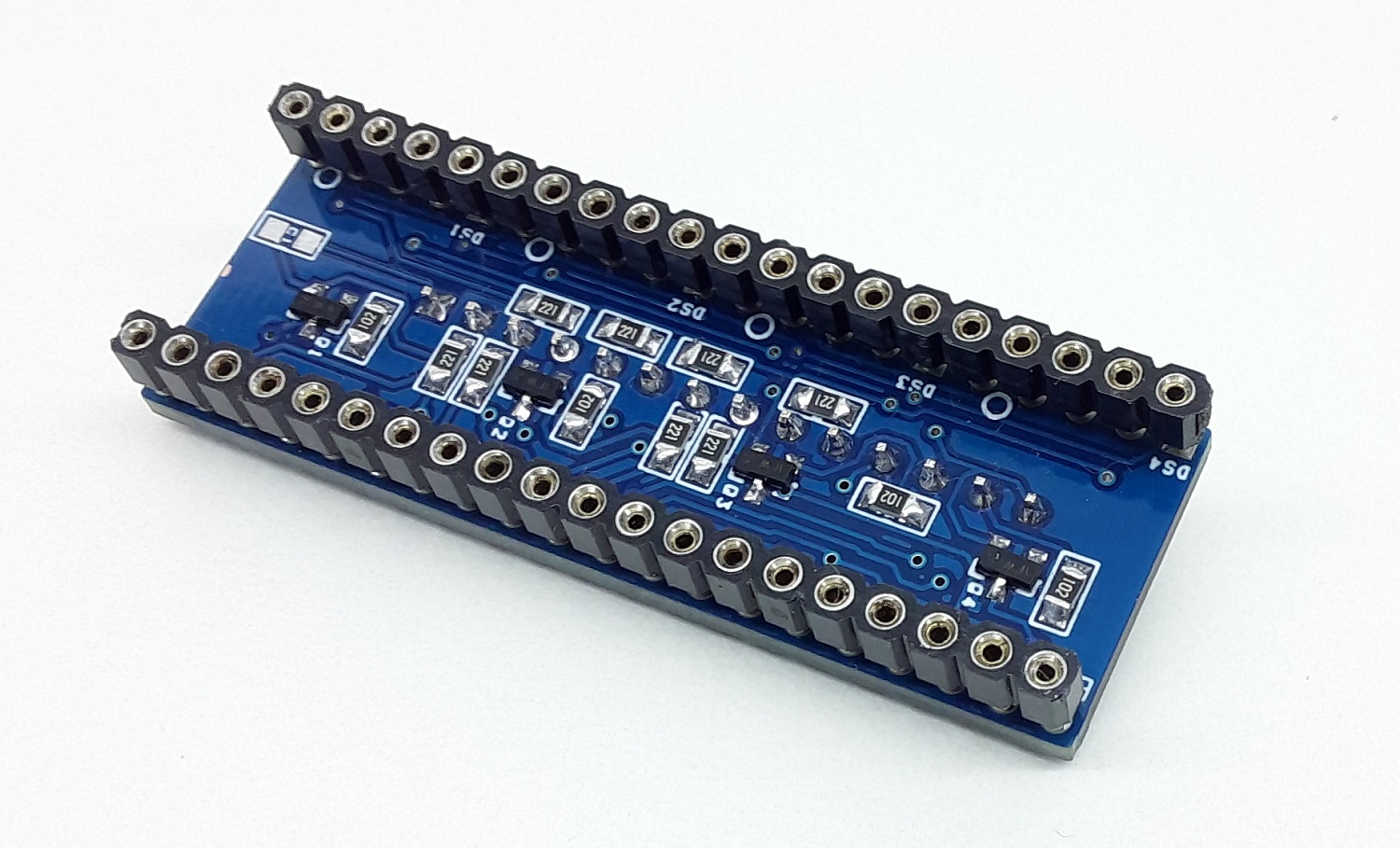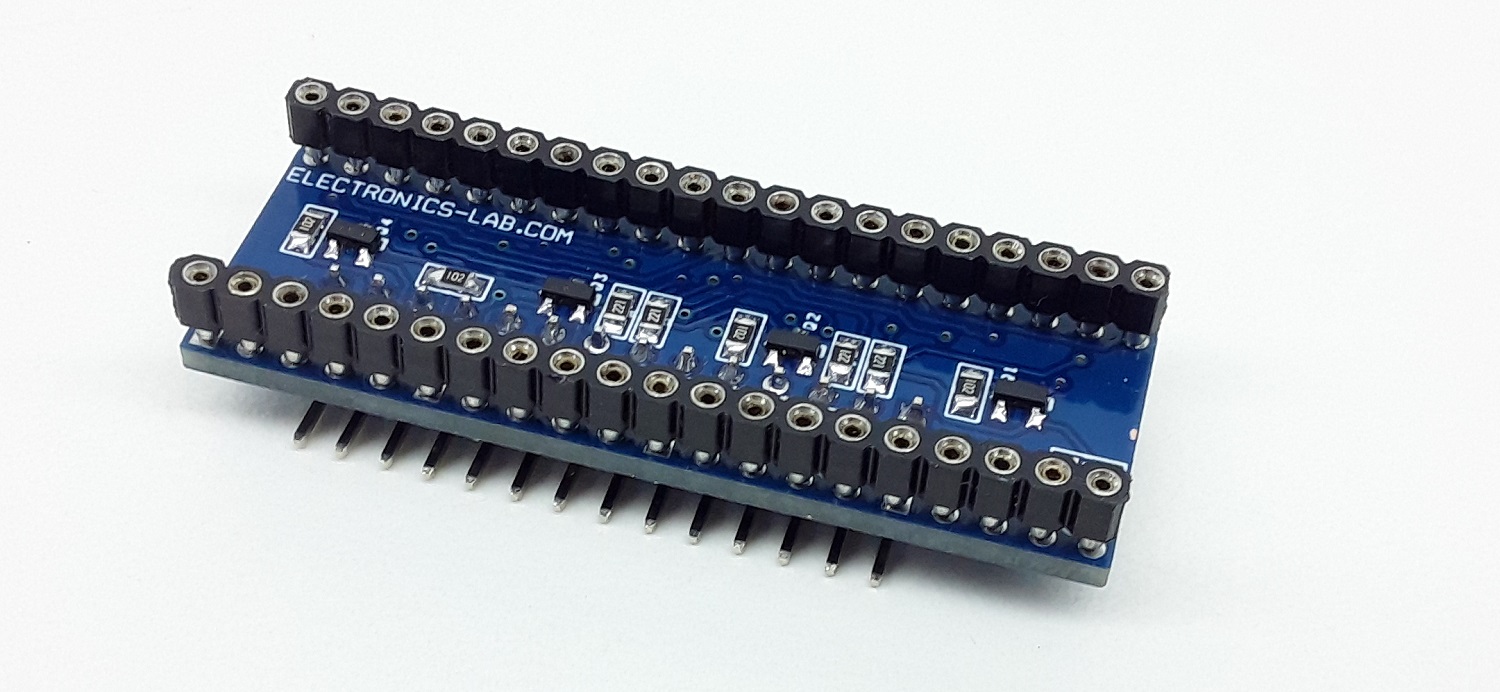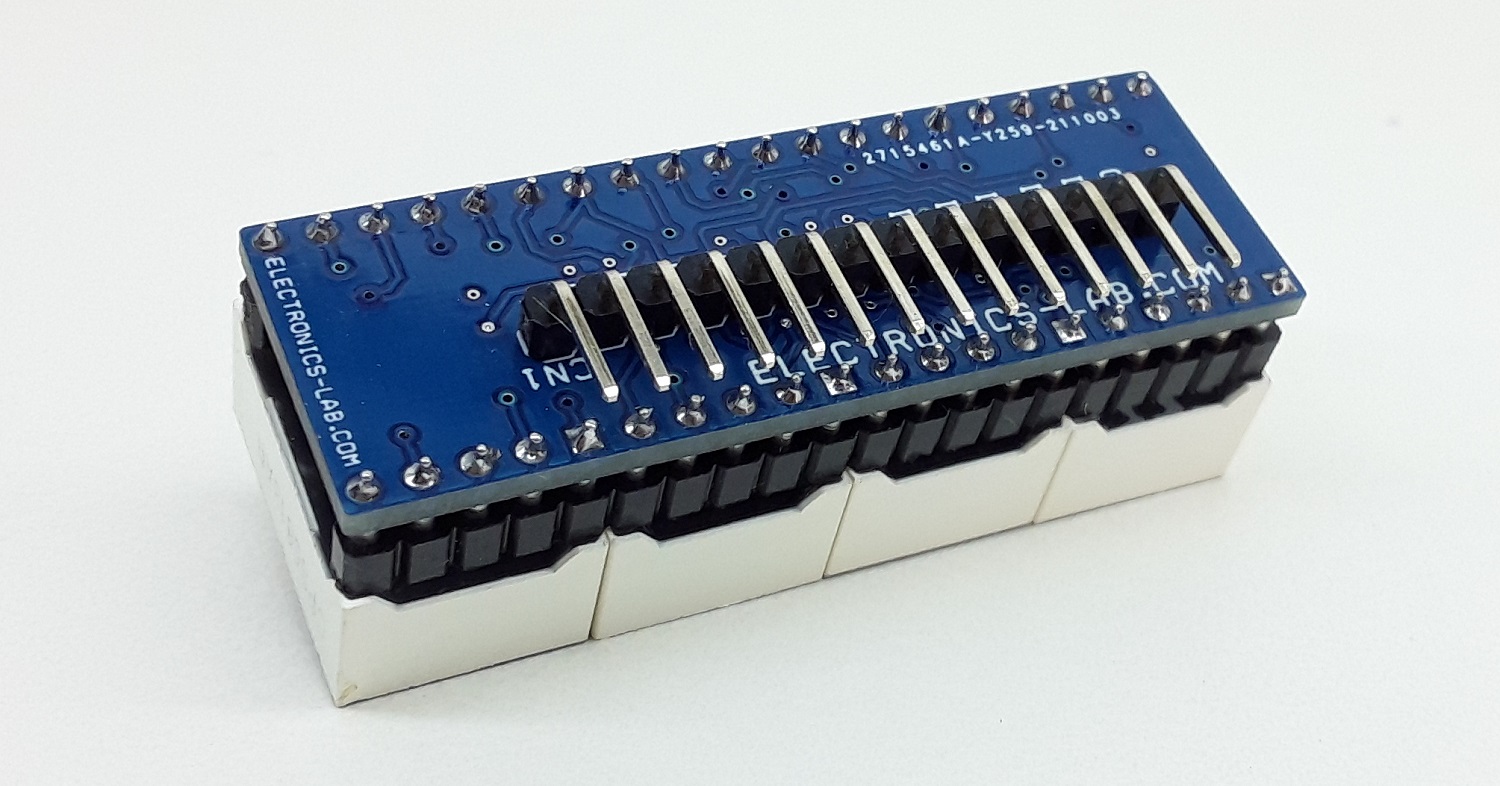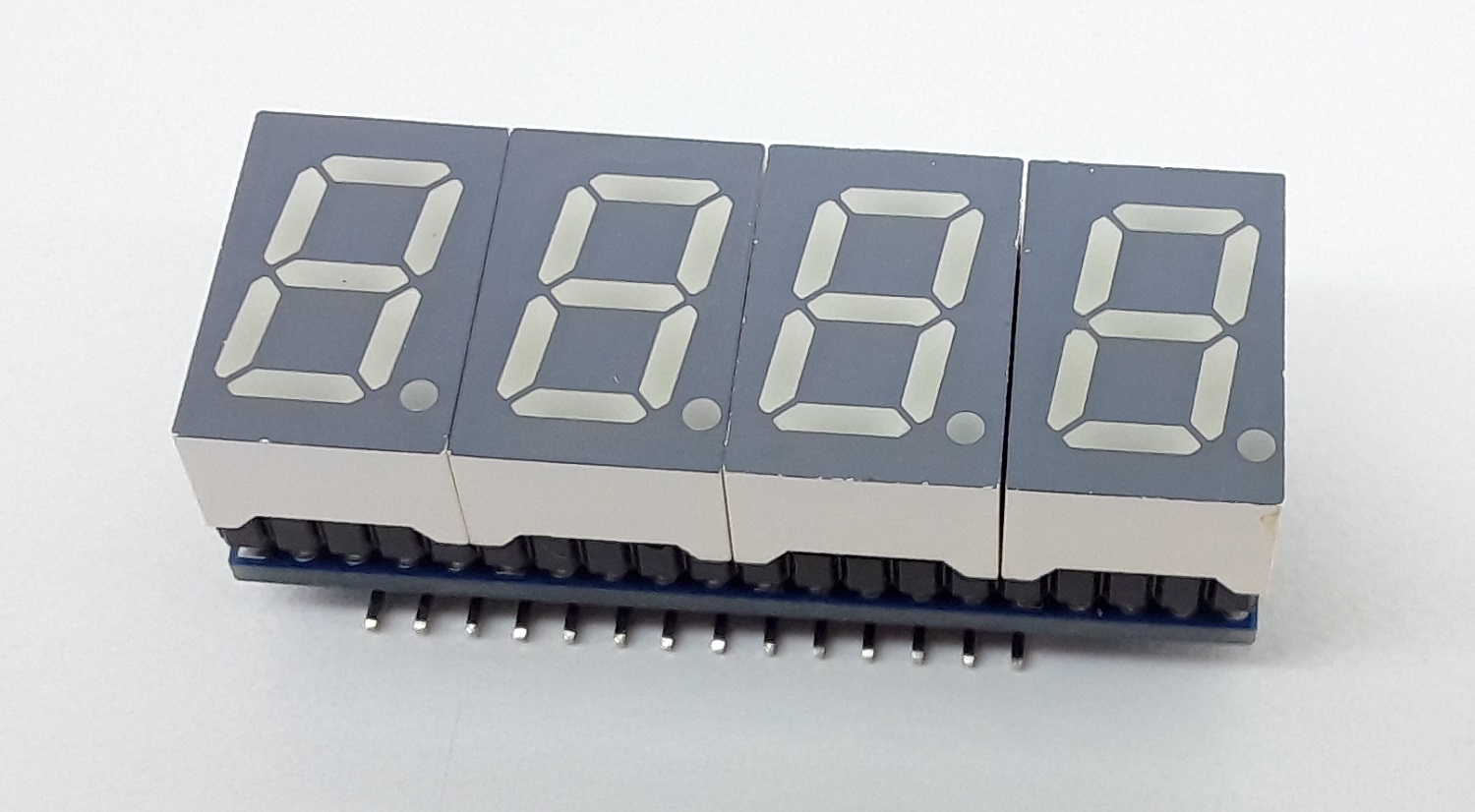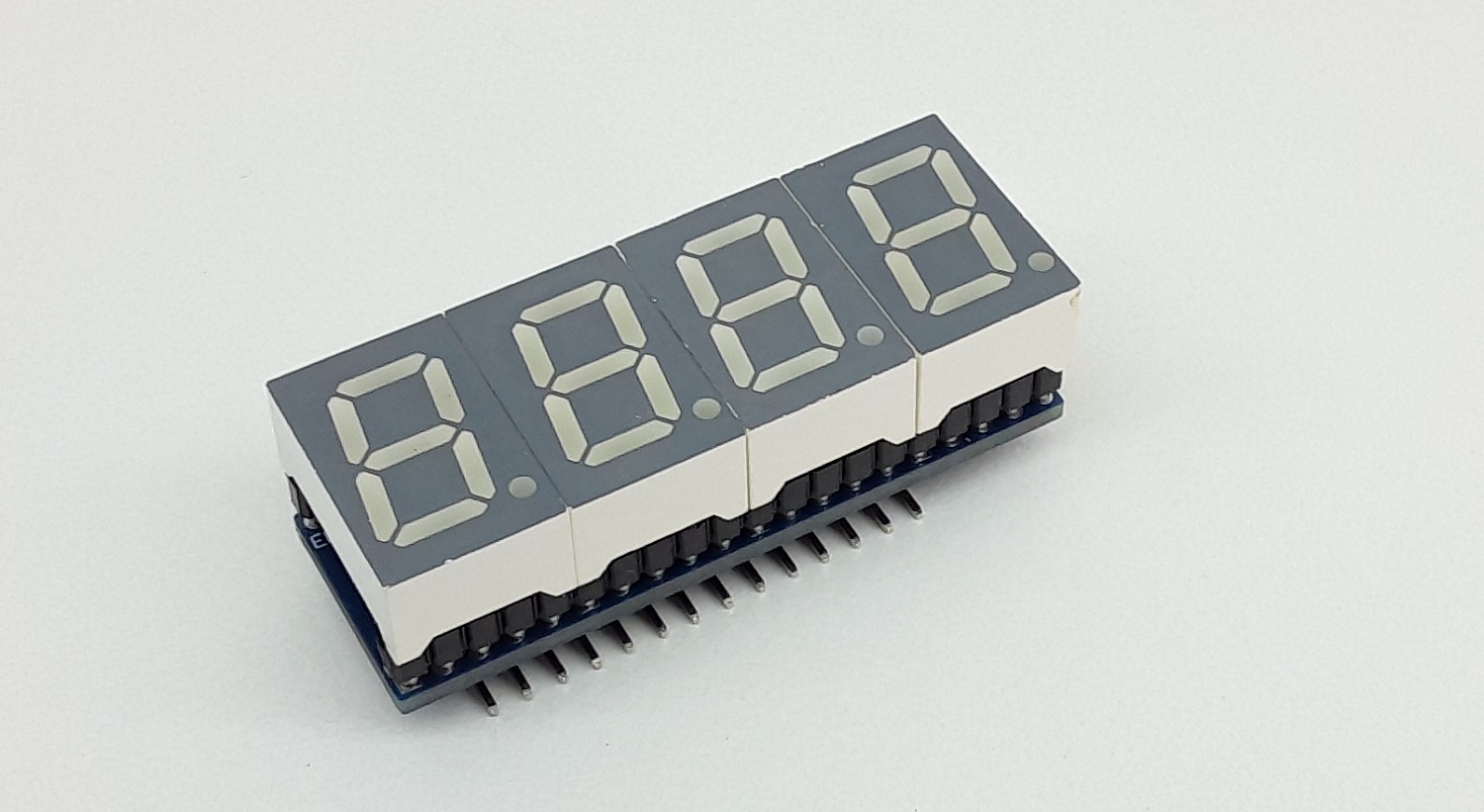 Video
SC56-21SRWA Datasheet