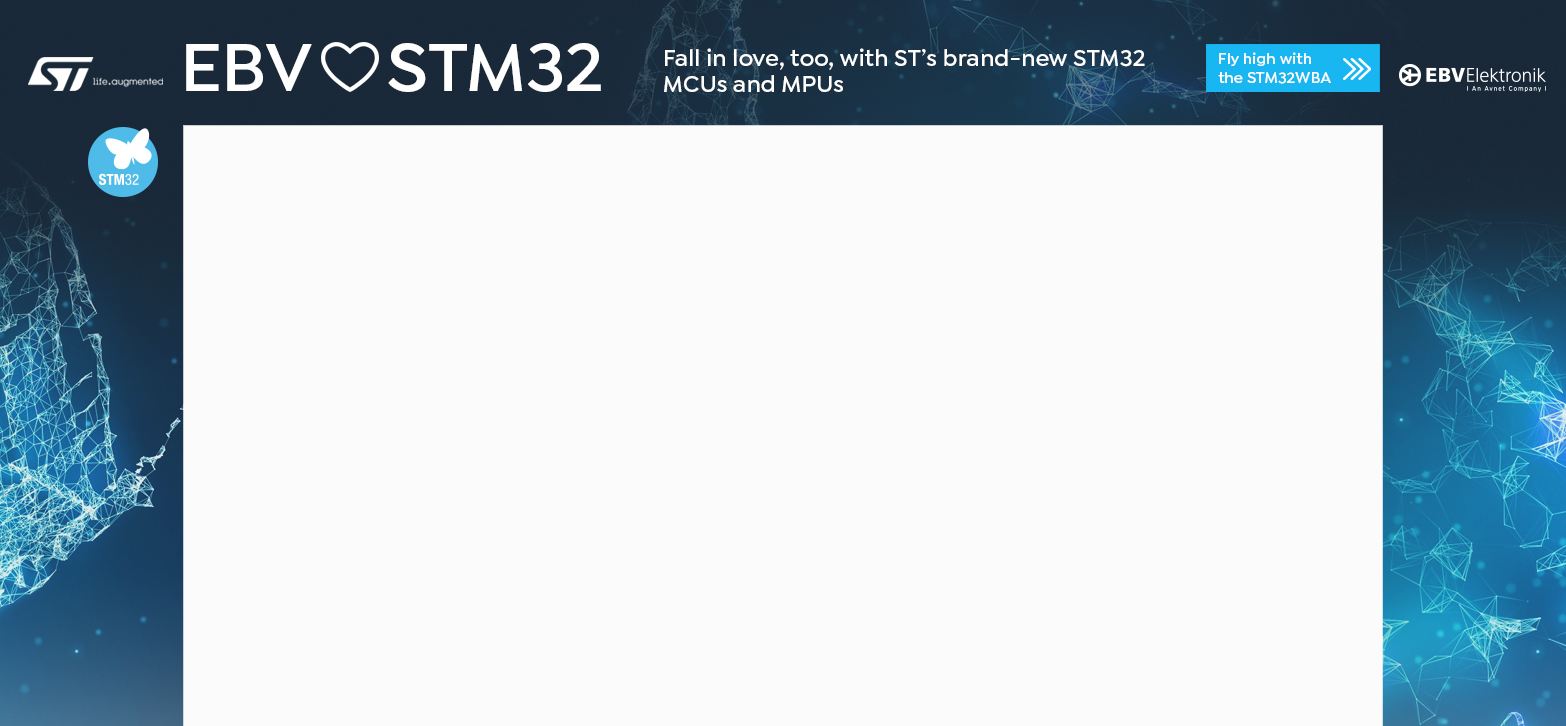 Dark Sensitive Lamp ON/OFF Controller
Rajkumar Sharma

12.497 Views

medium

Tested

SKU: EL49408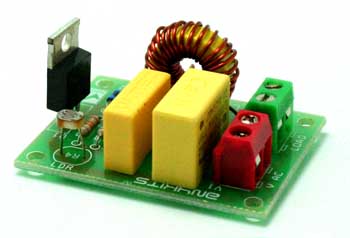 Dark Sensitive Lamp controller project switches a load connected to it when light falling on LDR (Light Dependent Resistor)  goes bellow set point.  It could be used as an automatic street light application. The project is based on Triac and doesn't requires additional DC supply, it works directly on 230VAC.
Features
Mains supply input 230 VAC
Output load up to 500 W lamp / bulb
Snubber circuit
Sensor LDR
Screw terminal connector for easy input mains supply and load connection
Small size PCB
Four mounting holes of 3.2 mm each
PCB dimensions 37 mm x 49 mm
This project works on 230V AC, dangerous voltages can occur on the board and to equipment linked or connected to it. The operation should be carried out by qualified and authorized personnel only well respecting safety precautions.
Schematic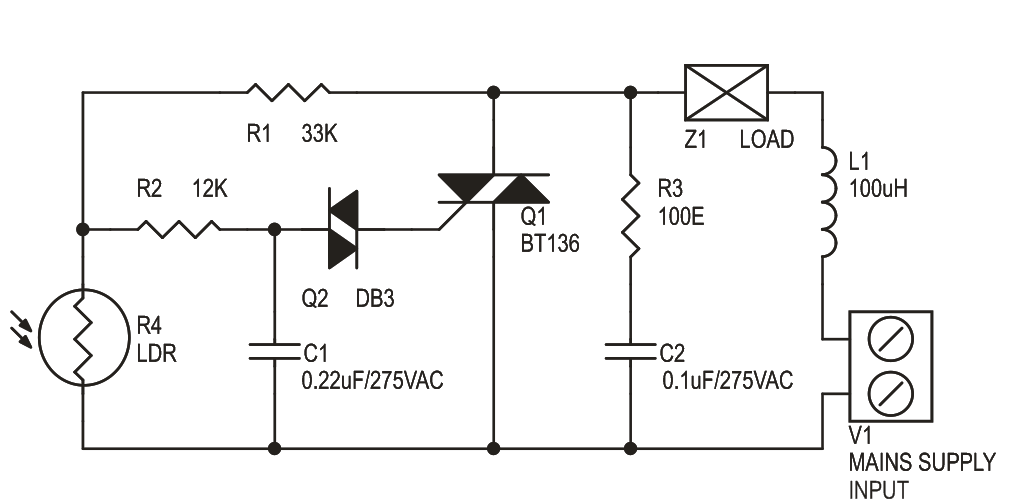 Parts List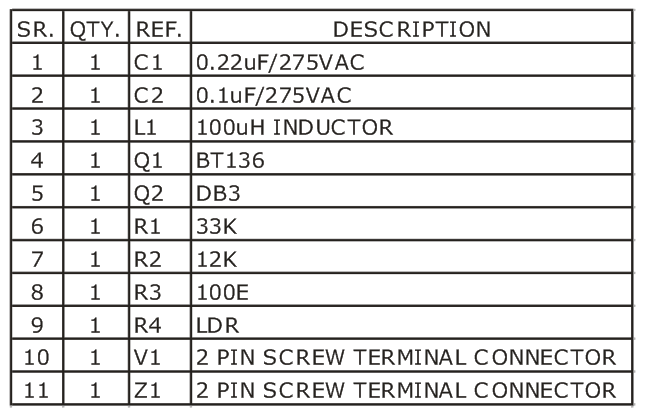 Connections