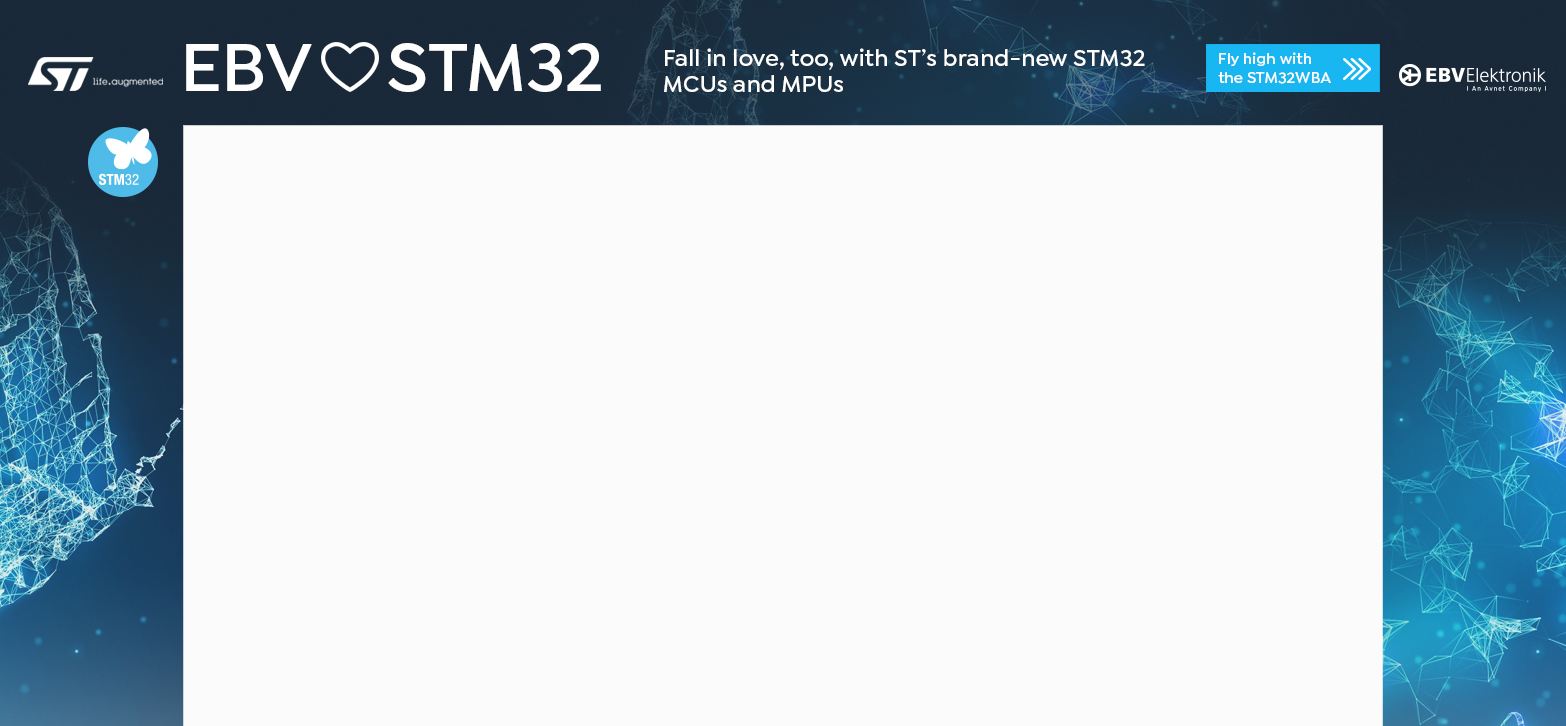 Variable Over-Current Detection Load Switch
Rajkumar Sharma

69 Views

easy

Tested

SKU: EL135010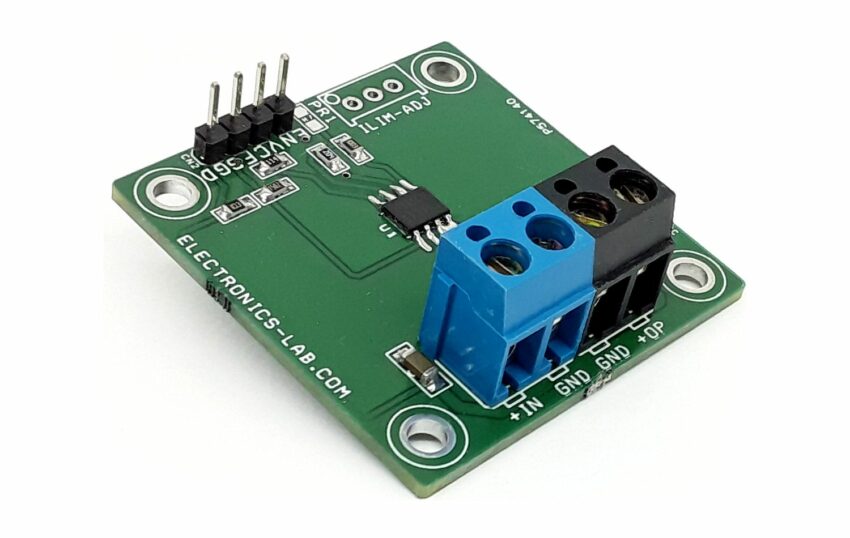 This over-current latch load switch provides over-current protection, thermal shutdown protection, soft-start function, and low power OFF function. The Overcurrent protection function is activated when the load is shorted. This protection function is effective in preventing damage due to sudden and unexpected incidents. It is also equipped with an error flag notification pin which indicates thermal shutdown and over-current condition. The project can help to protect the connected device from overcurrent, monitoring of various power lines, and power management. The board operates from 12V DC to 24V DC. The power LED indicates the output. Screw terminals provided for an easy connection of input and output supply. For the Fault function, additional 5V VCC DC input is required, otherwise, the VCC is not required. The circuit is normally enabled, and you can connect enable pin to GND to disable the output. Output is latching type; power is OFF when a fault condition occurs and sequence can be reversed with power OFF or Disable/Enable Pin.
Note1: Default over current threshold = 3.35A, this can be increased by changing the value of resistor R2 (Between 3.35A to 10A/ R2=200K Ohms to 50K Ohms), Optional Onboard multiturn potentiometer is provided for easy adjustment of the current range, Use R7=50K, PR1=200K Ohms- Bourns Inc Type 3296, and do not install R2 in this case.
Note2: PCB has a small thermal area for power dissipation for current loads up to 3.35A, it is important to use Fan when a higher current threshold is selected.
Features
Operating Supply 12V DC to 24V
Operating Current 3mA + 5mA LED = 8mA Approx
Load Current 3Amps
Output Load Voltage 12V-24V DC
Output On Resistance 45mOhms
Over Current Threshold 3.35A (Adjustable 3.35A to 10Amps, Read Note)
Over Current Protection Function (Latch OFF)
Thermal Shutdown Protection Function (TSD)
Low Voltage Output OFF Function (UVLO) Threshold 6V
Standby Current 5uA + LED Current
Operating Temperature -40C to +85C
Error Flag Notification Output, Normally High ( VCC=5V)
PCB Dimensions 40.64 x 39.69mm
4 X 3MM Mounting Holes
Connections and Other Details
CN1: Pin 1 = +12V to +24V DC Output, Pin 2 = GND
CN2: Pin 1 = Enable (Default Enabled, Connect to GND = Disable), Pin 2 = VCC 5V DC Flag Pull-Up Supply, Pin 3 = Flag Output (Default High, Low= When Fault Condition Occurs), Pin 4 = GND
CN3: Pin 1 = +12V to +24V DC Input, Pin 2 = GND
D1: Output Power LED
R2: Current Limit Adjust, Refer Figure
PR1 + R7: Optional for Adjustable Current Limit
R1: Soft Start Delay 50mS (Refer Figure to change Delay)
Thermal Shutdown Function
(Thermal Shutdown Detection TTSD, Thermal Shutdown Hysteresis TTSDHYS) This IC has a built-in TSD function. When the temperature of the IC reaches Thermal Shutdown Detection (TTSD) = 175 °C (Typ) or more, the output is turned off, and the FLAG outputs Low. Hysteresis (TTSDHYS) is installed for thermal shutdown function, and output automatically returns to normal when chip temperature becomes 160 °C (Typ) or less. The condition for Latch-Off is when Variable Overcurrent Detection (IOCD2) is reached and the temperature of IC reaches Thermal Shutdown Detection (TTSD) = 175 °C (Typ) or more. The condition for Latch-off Release is the switching of EN voltage (VEN) or IN voltage (VIN).
Schematic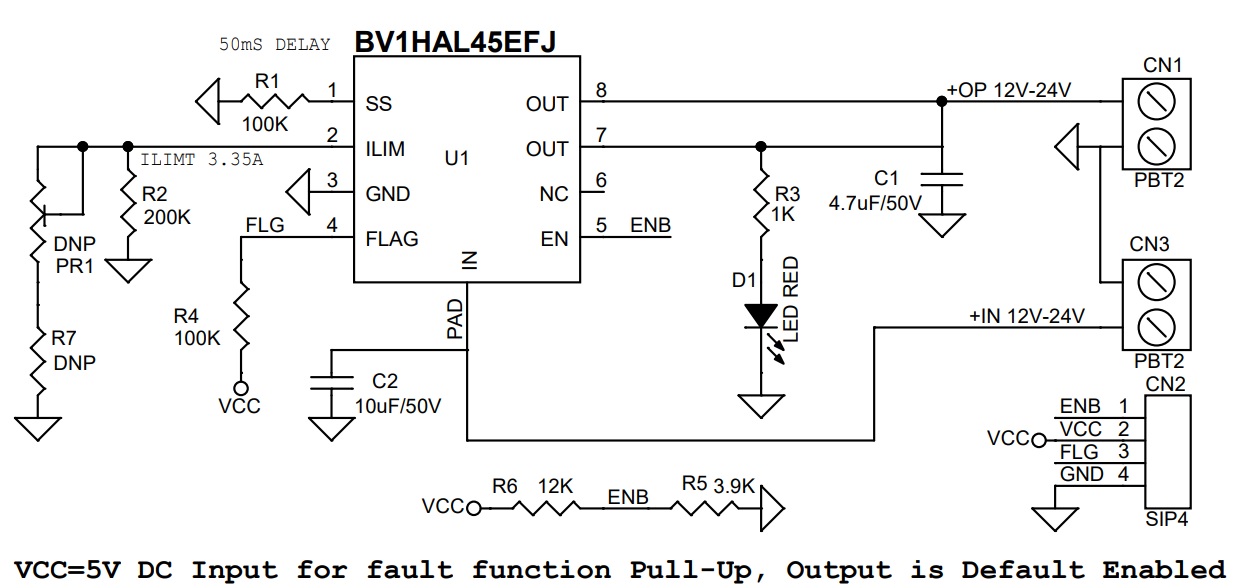 Parts List
| NO. | QNTY. | REF. | DESC. | MANUFACTURER | SUPPLIER | SUPPLIER PART NO |
| --- | --- | --- | --- | --- | --- | --- |
| 1 | 2 | CN1,CN3 | 2 PIN SCREW TERMINAL PITCH 5.08MM | PHOENIX | DIGIKEY | 277-1247-ND |
| 2 | 1 | CN2 | 4 PIN MALE HEADER PITCH 2.54MM | WURTH | DIGIKEY | 732-5317-ND |
| 3 | 1 | C1 | 4.7uF/50V CERAMIC SMD SIZE 1206 | YAGEO/MURATA | DIGIKEY | |
| 4 | 1 | C2 | 10uF/50V CERAMIC SMD SIZE 1206 | YAGEO/MURATA | DIGIKEY | |
| 5 | 1 | D1 | LED RED SMD SIZE 0805 | OSRAM | DIGIKEY | 475-1278-1-ND |
| 6 | 2 | PR1,R7 | OPTIONAL READ NOTE | | DIGIKEY | |
| 7 | 2 | R1,R4 | 100K 5% SMD SIZE 0805 | YAGEO/MURATA | DIGIKEY | |
| 8 | 1 | R2 | 200K 5% SMD SIZE 0805 | YAGEO/MURATA | DIGIKEY | |
| 9 | 1 | R3 | 1K 5% SMD SIZE 0805 | YAGEO/MURATA | DIGIKEY | |
| 10 | 1 | R5 | 3.9K 1% SMD SIZE 0805 | YAGEO/MURATA | DIGIKEY | |
| 11 | 1 | R6 | 12K 1% SMD SIZE 0805 | YAGEO/MURATA | DIGIKEY | |
| 12 | 1 | U1 | BV1HAL45EFJ SOIC8 | ROHM | DIGIKEY | 846-BV1HAL45EFJ-E2TR-ND |
Connections

Load Current Adjustment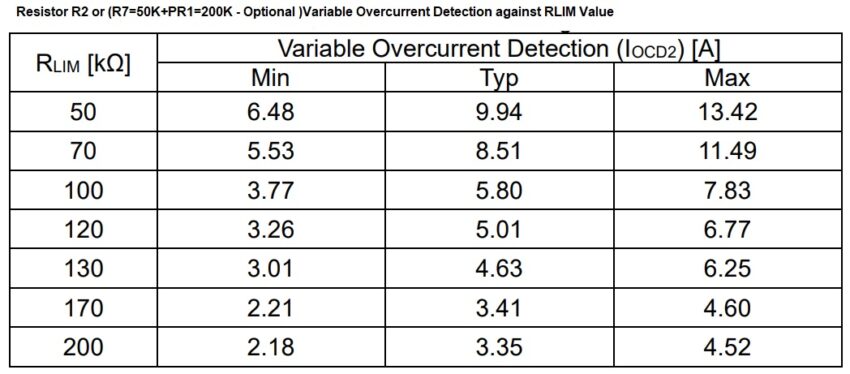 Softstart Delay Adjust

Gerber View
Photos
Video
BV1HAL45EFJ Datasheet