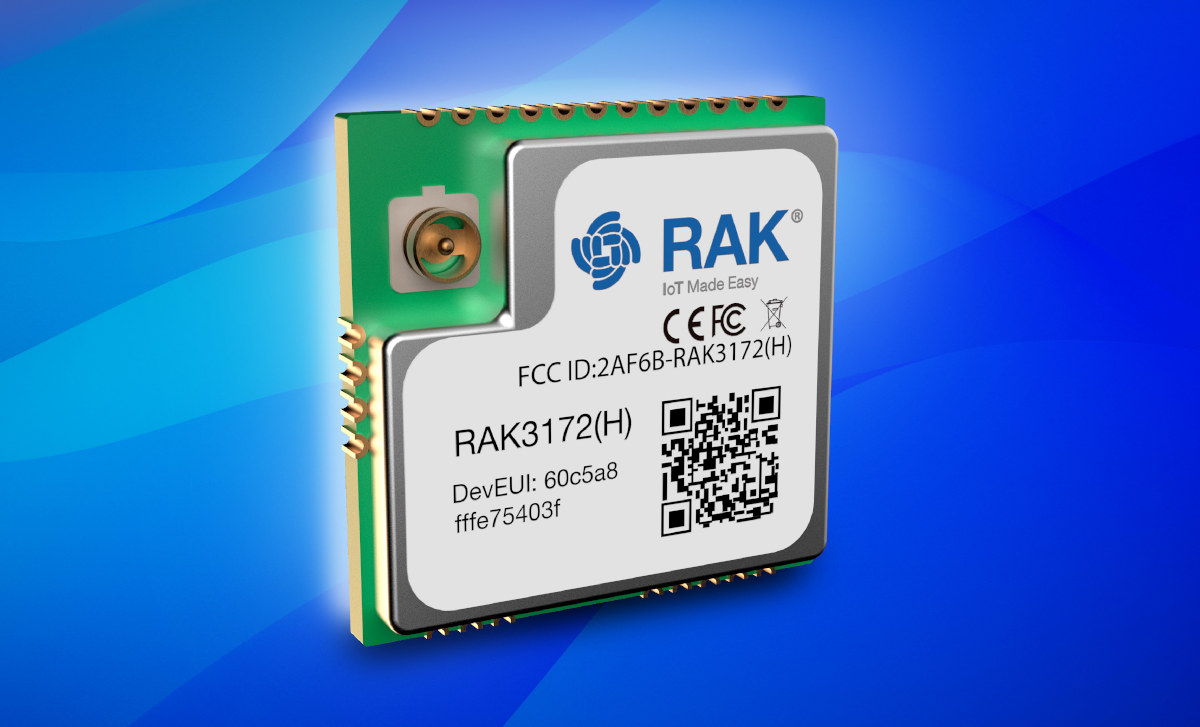 RAK3172 – WisDuo LPWAN Module
The RAK3172 LoRa Module includes a STM32WLE5CC chip, which supports eight (8) spreading factors (SF5 ~ SF12) and signal bandwidth that can be adjusted between 7.8 kHz to 500 kHz. It has Ultra-Low Power Consumption of 1.69 μA in sleep mode, but during the Transmit Mode, it can reach the maximum output power of 22 dBm. As a receiver, it can achieve a sensitivity of -148 dBm.
The module complies with Class A, ClassB, Class C of LoRaWAN 1.0.3 specifications, and it also supports LoRa Point to Point (P2P) communications. The module is suitable for various applications that require long-range data acquisition and low power consumption, such as smart meters, supply chain and logistics tracking, agricultural sensors, and smart cities.
You can configure the mode and operation of the RAK3172 module using RAK3172 AT Commands via a UART interface. Also, it offers low-power features that are very suitable for battery-powered applications.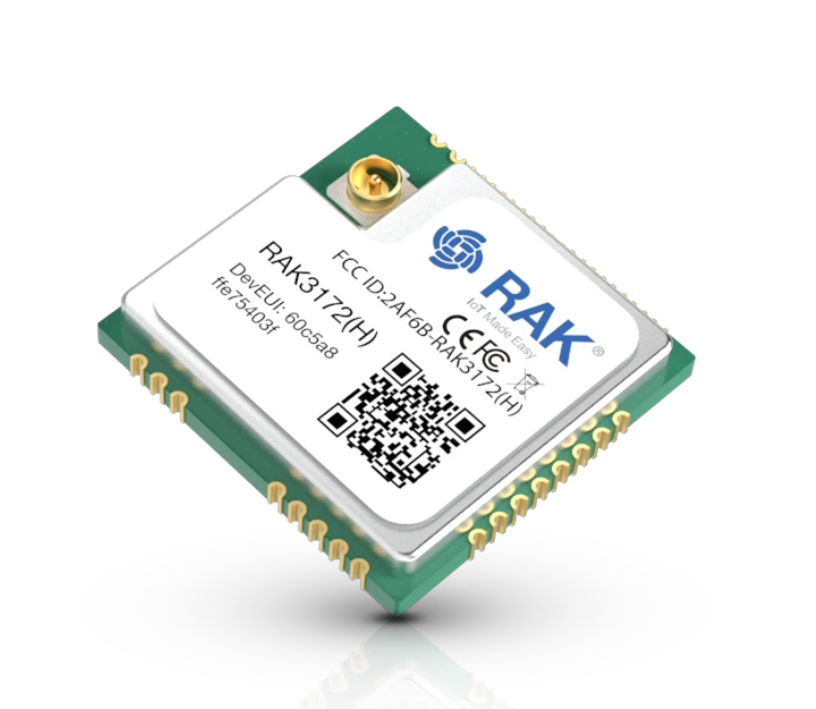 Product Features
LoRa module for Smart City, Smart Agriculture, Smart Industry
Compact Form Factor: 15 x 15.5 x 3.5 mm 32 Pin Stamp Pad for PCB SMT mounting I/O ports: UART/I2C/SPI/ADC/GPIO
Temperature range: -35 °C to +85 °C
Supply voltage: 2.0 ~ 3.6 V
Frequency range: 150 MHz to 960 MHz
Low-Power Wireless Systems with 7.8 kHz to 500 kHz Bandwidth
Ultra-Low Power Consumption 1.69 μA in sleep mode
Core: ARM 32-bit Cortex – M4 with MPU Up to 256 KB flash memory with ECC
64 KB RAM
AT commands control interface
Supported bands: (EU433, CN470, RU864, IN865, EU868, AU915, US915, KR920, and AS923)
Pinout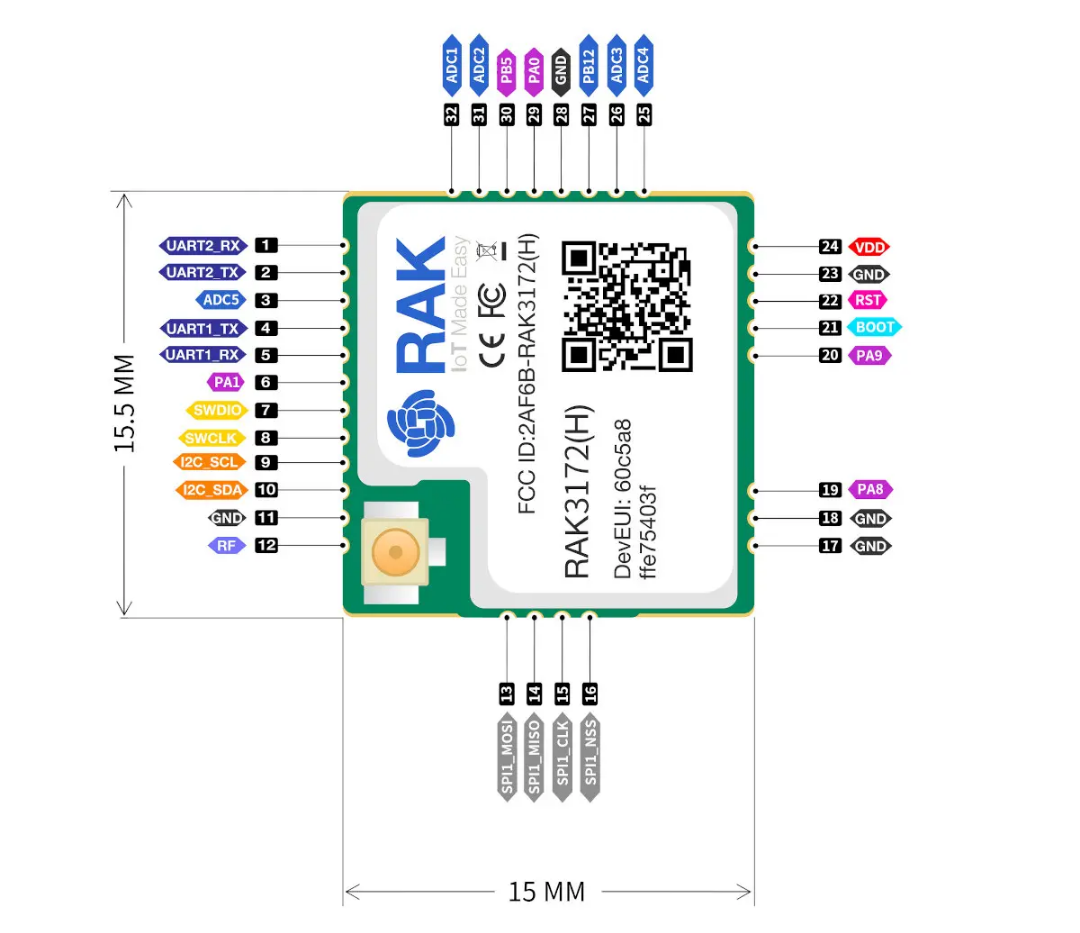 More information
Via CNX Software
$6 RAK3172 WisDuo LoRaWAN module features STMicro STM32WL LoRa SoC
Join 97,426 other subscribers

Archives