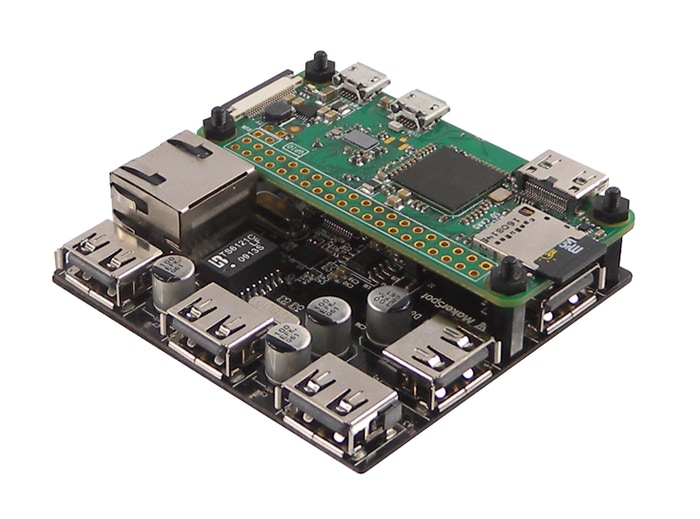 Raspberry Pi Zero Docking Hub
Add more connectivity to your Raspberry Pi Zero with this docking hub. Available on kickstarter for 16 USD and has 34 days to go.
The Pi Zero USB Docking Hub is a stackable USB Hub that comes with 5 x USB 2.0 data and charging ports, a micro USB port for power input, an RJ45 port for Ethernet, and a 3.5mm audio input/output jack. Installation would take only seconds. Just snap your Pi Zero onto the top of the docking hub station, the four pogo pins on the hub station will connect to the signal pads on your Pi. There is no soldering required!
Raspberry Pi Zero Docking Hub – [Link]
Join 97,426 other subscribers

Archives