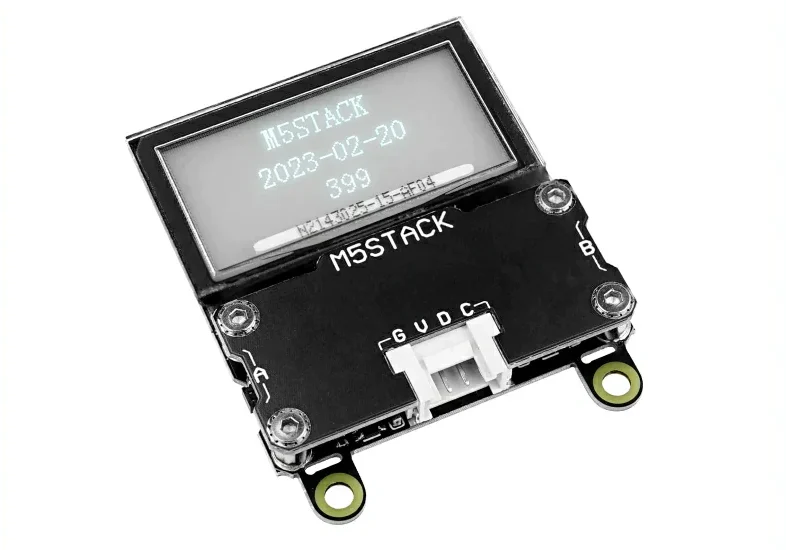 Reviewing M5 Stack's Transparent 1.5 inch OLED Glass Unit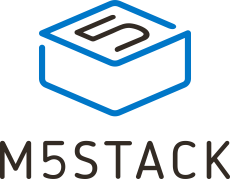 Unit Glass is a transparent OLED expansion screen unit that measures 1.51 inches in size. It uses a driver scheme that is based on STM32 and SSD1309, has a resolution of 128×64 px and a monochrome display, and its transparent area is 128×56 px. The MCU is an STM32F030F4P6, which provides control and firmware updating over an I2C (addr: 0x3C) communication interface. It also contains two input buttons and a one-way buzzer to facilitate user interaction with the screen. This transparent OLED screen extension is ideal for use as a display panel when embedded in various home appliances or control devices.
STM32F030 microcontroller integrates a high-performance ARM CortexTM-M0 32-bit RISC processor that runs at a frequency of 48 MHz. Moreover, it has high-speed embedded memory and upgraded peripherals, and input/output (I/O) connections. Standard communication interfaces (up to two I2Cs, up to two SPIs, and up to two USARTs) are included in each and every device.
SSD1309 is a single-chip CMOS OLED/PLED driver with a controller for a dot-matrix graphic display system with organic or polymer light-emitting diodes. This IC is made for an OLED panel with a common cathode. The SSD1309 has contrast control, display RAM, and an oscillator built right in. This cuts down on the number of external parts and the amount of power used. It lets you change the brightness in 256 steps.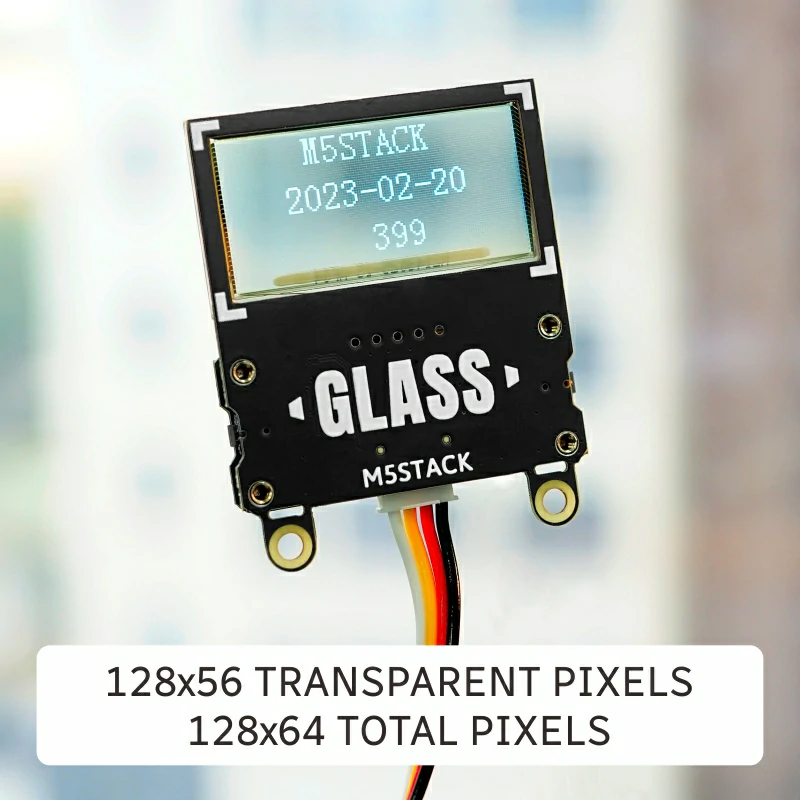 Specifications:
It comes with 128×56 pixels that are transparent (128×64 pixels of the total monochromatic display)
The dimensions of the display area are approximately 35.5 mm x 18 mm, while the dimensions of the glass area are 42 mm x 27.16 mm x 1.25 mm.
The depth of color in bits is 1.
I2C is used as the controller (I2C Addresses: 0x3C).
The platform for computer programming is supported by Arduino and UIFlow.
STM32F030F4P6 is the microcontroller that was utilized.
The panel has a size of 1.5 inches and uses transparent OLED.
The screen is displayed in a blue color.
The product has dimensions of 53 mm x 42 mm × 2.3 mm.
It is about 10 g in weight, with one glass unit included.
It offers a broad overview from every perspective.
The working temperature ranges from approximately 0-40 degrees Celsius.
The logic voltage is 3.3 V.
Glass Unit UI Flow Example
Unit Glass Arduino Example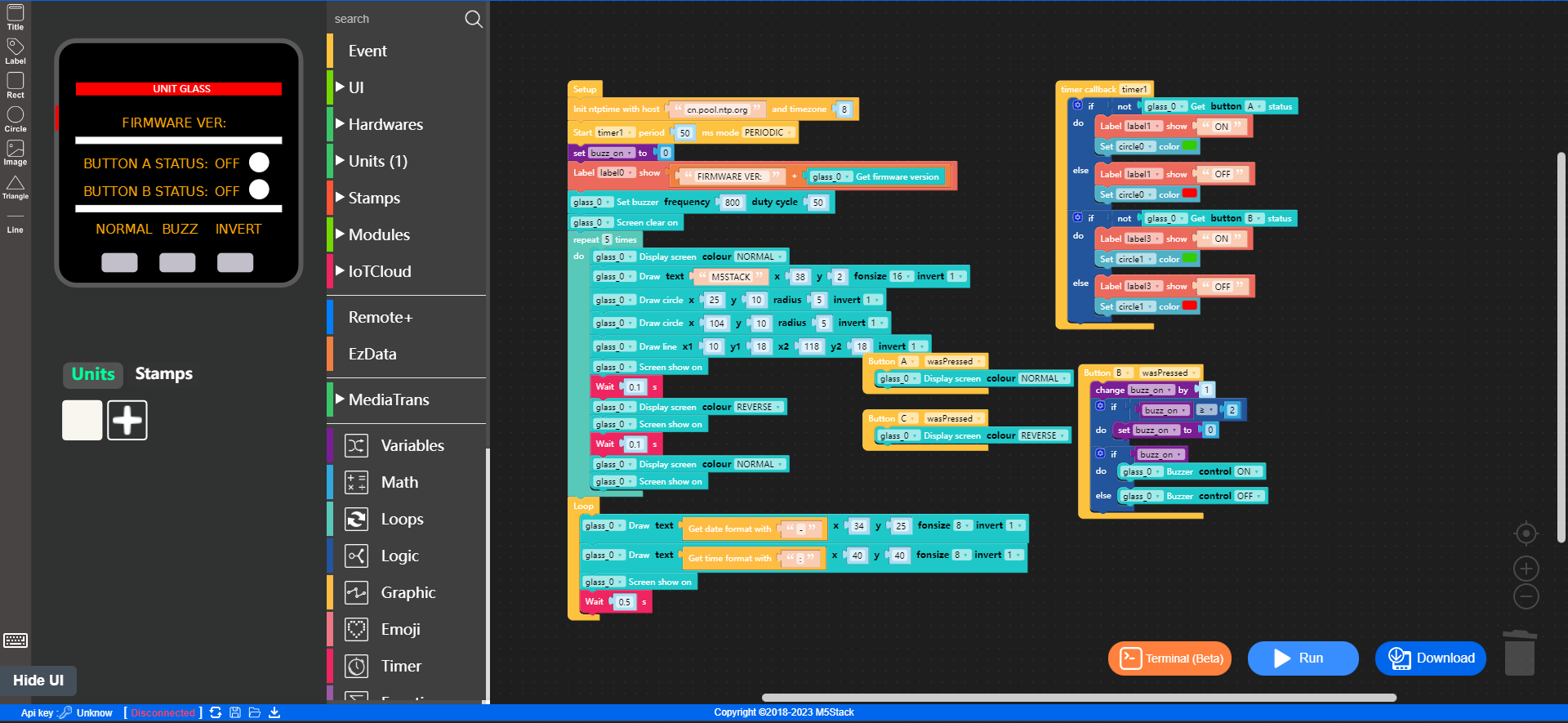 The product Glass Unit w/ 1.51 inch transparent OLED is available for $23.90 without shipping. Its application includes home products and do-it-yourself toys.
Join 97,426 other subscribers

Archives