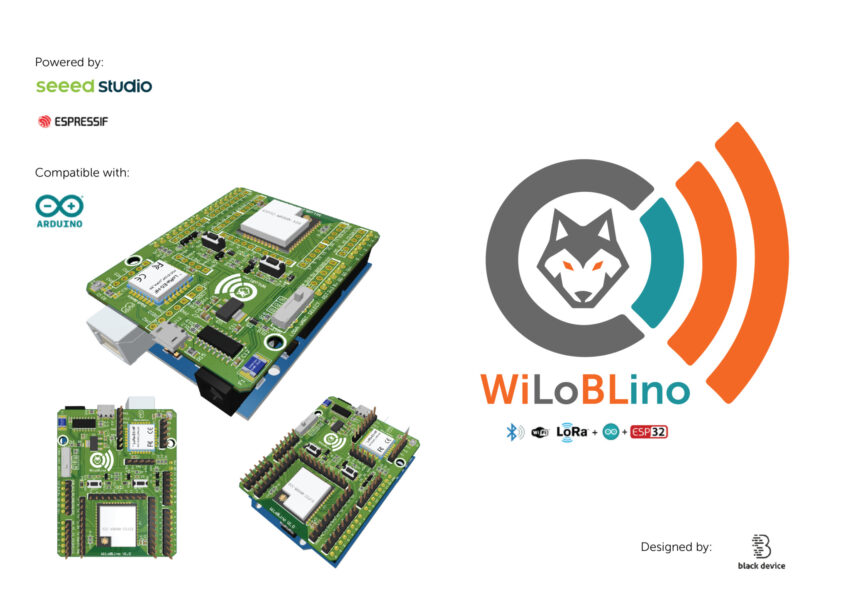 Seeed Studio teases WiLoBLIno, gets Seeed LoRa-E5 and ESP32 for rapid prototyping
Chinese embedded device manufacturer, Seeed Studio, along with Antonio Cotos Facal, CTO of Black Device have designed a WiLoBLIno hardware platform fueled by the in-house Seeed Studio's LoRa-E5 and ESP32 modules. WiLoBLIno name is derived from Wi-Fi (Wi), LoRa (Lo), Bluetooth (BL), and Arduino-compatible stack (Ino). The hardware is still in the development phase, but Seeed Studio's Amanda Sun, overseas marketing and development manager decided to reveal some details and schematics of WiLoBLIno. Through a rich set of wireless communication support, WiLoBLIno is expected to make its way through the overcrowded embedded device industry. The flexibility to interface with Arduino development boards enables the user to take advantage of the existing modules and sensors.
At the heart of the WiLoBLIno is the LoRa-E5 module integrated with STM32WLE5JC Arm Cortex-M4 low-power microcontroller and LoRa SX126X. The board is a compact and high-performance LoRa module designed for various IoT nodes, supporting EU868 and US915. Another onboard module is the ESP32-WROOM-32U which comes with an ESP32-D0WD chip with both the CPU cores that can be controlled individually, and the CPU clock frequency is adjustable from 80MHz to 240MHz.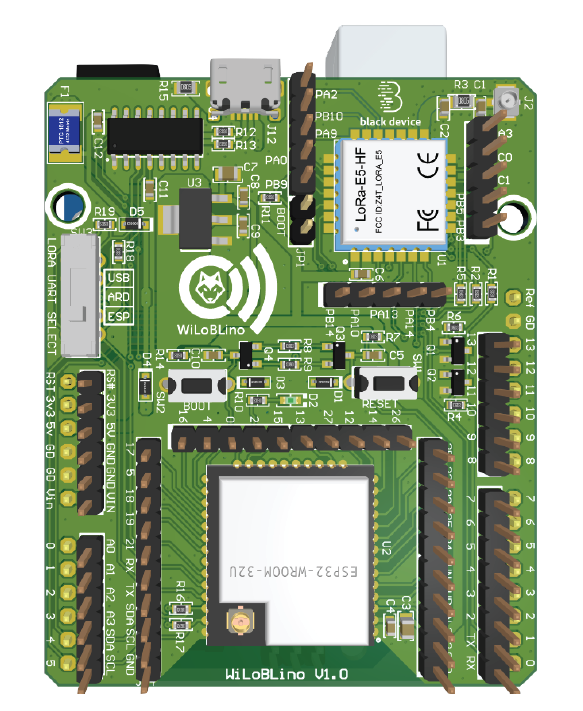 Specifications of WiLoBLIno development board:
LoRa module: Seeed Studio LoRa-E5 wireless module

MCU: STM32WLE5JC with Arm Cortex-M4 processor core
LoRa: SX126X
Long distance use: 158dB link budget
Wireless connectivity: Embedded LoRaWAN protocol, AT command, support global LoRaWAN Frequency Plan
Serial communication: 3x UART, 1x I2C, 1x SPI
Modulation: LoRa, (G)FSK, (G)MSK, and BPSK
Power supply: 1.8V to 3.6V
Dimensions: 12x12x2.5 mm

ESP module: ESP32-WROOM-32U with ESP32-D0WD chip clocked up to a frequency of 240MHz

Wi-Fi: IEEE802.11b/g/n
Bluetooth: Bluetooth version 4.2 and Bluetooth Low Energy
Module interface: SD card, UART, SPI, I2C, LED PWM, Motor PWM, I2S, GPIO, ADC, DAC, etc.
Onboard sensor: Hall sensor
Storage: Integrated SPI flash of 4MB
Operating voltage: 3.0V to 3.6V
Operating temperature: -40°C to +85°C
Dimension: 18x19x2x3.2 mm

Power supply: 3V3 to 5V
Ports: USB Type-C for power supply and programming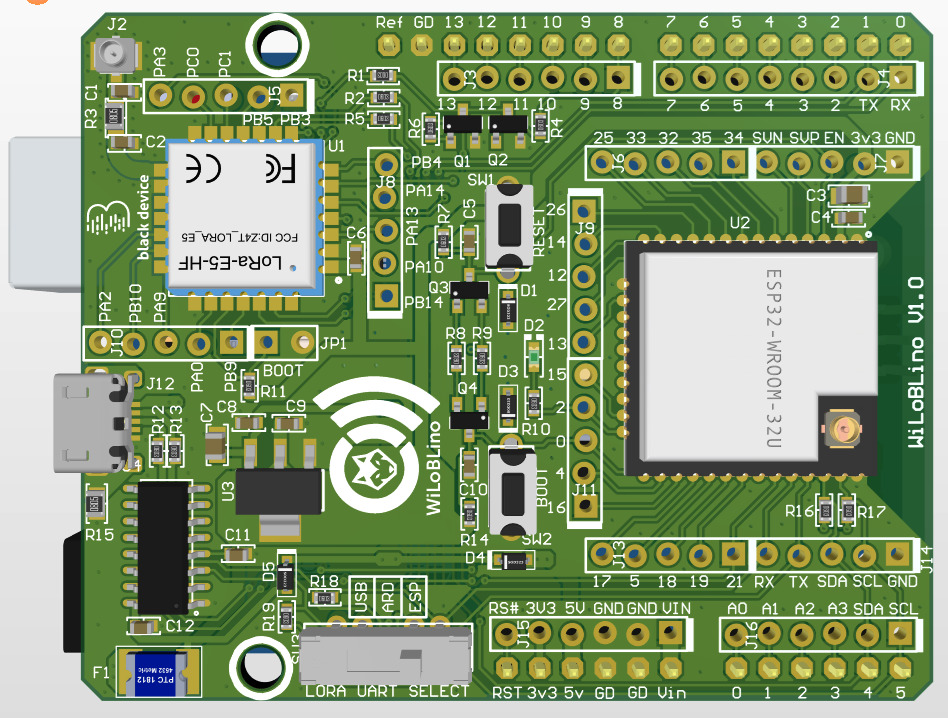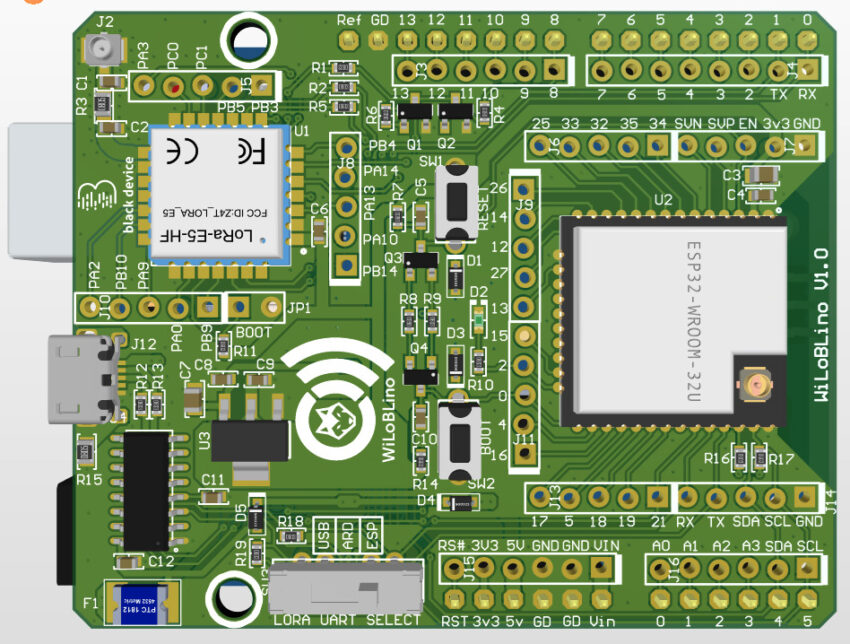 Currently, we do not have any information on product availability or pricing, but we have contacted Seeed Studio for a response. Stay tuned for more updates as we update the article with more information as the development process progresses.
Meanwhile, you can check out the blog post on Seeed Studio's website.
Join 97,426 other subscribers

Archives