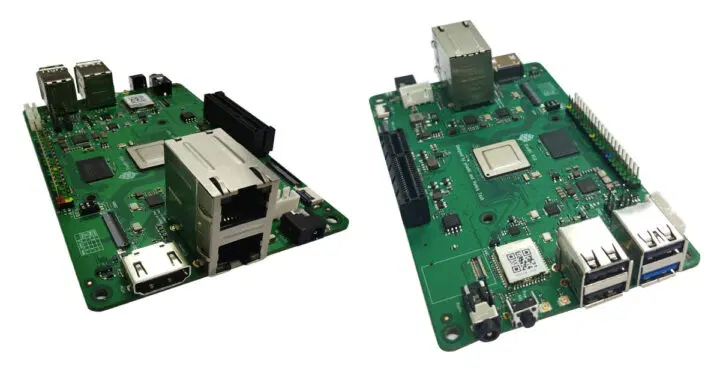 Star64 Model-A SBC Will Be Powered by StarFive JH7110 64-Bit RISC-V Multiprocessing Chip
PINE64 has now released more details on its upcoming RISC-V single board computer named Star64, claiming that the SBC will be powered with the RISC-V-based StarFive next-generation JH7110 64-bit SoC and will follow the model "A" form factor just as the earlier Quartz64 model A board.
"The Star64 is a single board computer comparable to the Quartz64 Model-A — the notable difference being the RISC-V SoC at the heart of the SBC," says Lukasz Erecinski from Pine64 explains.
The Star64 board will be powered by a StarFive JH7110 64-Bit RISC-V chip which has performance that can be compared to the Rockchip RK3566 quad-core ARM Cortex-A55 SoC. The StarFive JH7110 offers 4x SiFive FU740 processor cores running at 1.5GHz and Imagination's BXE-4-32 graphics.
StarFive's JH7110 64-Bit RISC-V chip has a performance comparable to the Rockchip RK3566 quad-core ARM Cortex-A55 SoC. It is the world's first high-performance, low-power consumption, multimedia processing chip designed for RISC-V applications, offering 4x SiFive FU740 processor cores running at 1.5GHz, Imagination's BXE-4-32 graphics, H.264/H.265 video codecs IP and ISP IP. So it is a big deal that the Star64 is going to be powered by the StarFive JH7110 processor.
The Star64 SBC will also be offered with an HDMI 2.0 video output connector, an RTL8852BU module with support for WiFi 6 & Bluetooth 5.2, CSI camera support, and a microSD card. It will also feature up to two native Gigabit Ethernet ports, but other models with just one GbE port will also be made available in the future for $5 less.
"The board will be available in two configurations, with 4 and 8GB of RAM, and we aim to match the Quartz64's price point of the respective hardware versions," Erecinski further explained. "Similarly to the Quartz64 Model-A, the Star64 will feature an open-ended PCIe port, USB 3.0, and GPIO (General Purpose Input/Output)."
As for software support, we already have an idea of what to expect since efforts are being made currently to port the Debian and Fedora GNU/Linux distributions to run on devices powered by the JH7110 RISC-V processors.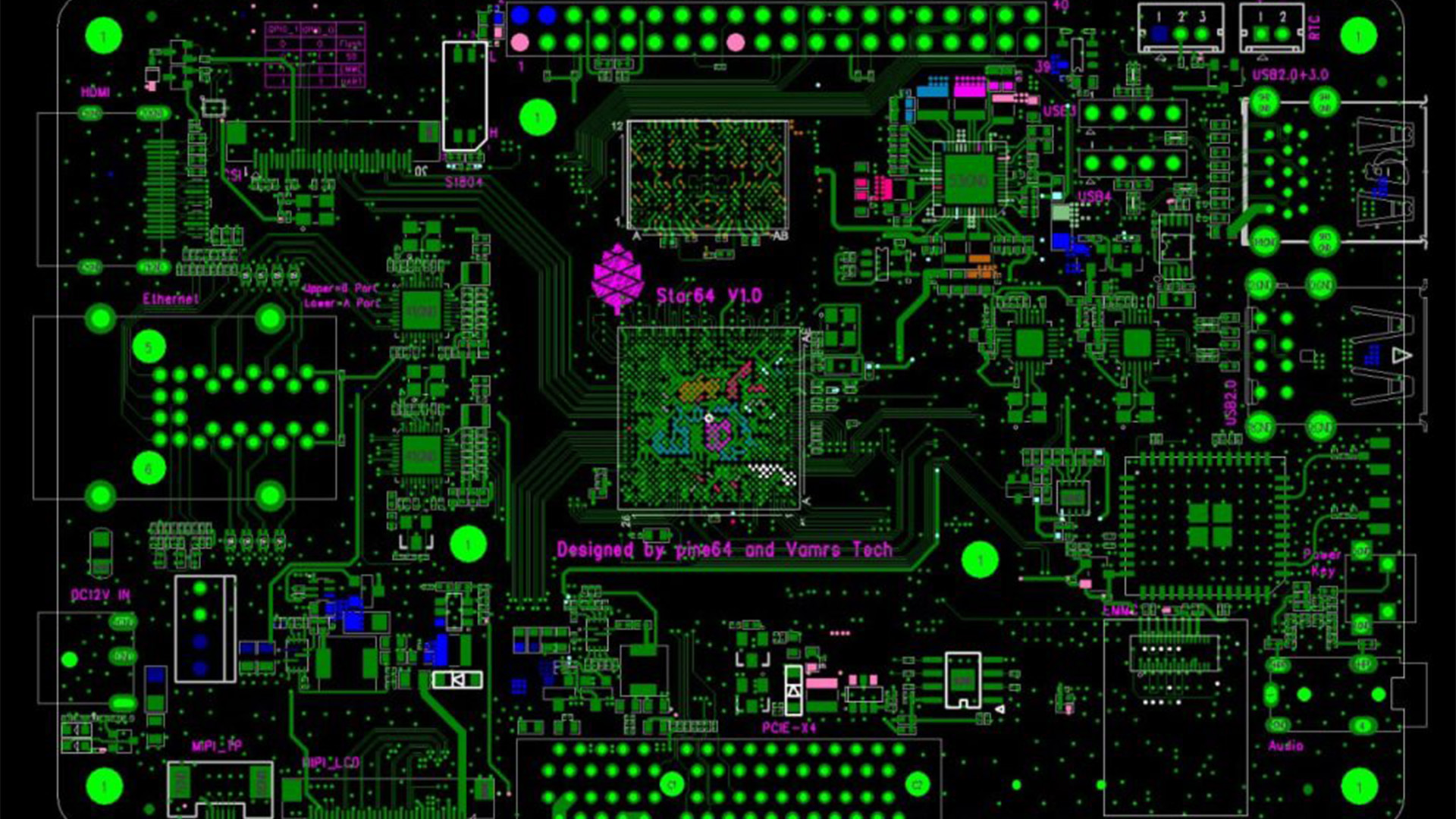 Preliminary Specifications:
StarFive JH7110 quad-core 64-bit RISC-V processor running at up to 1.5 GHz with
4 or 8 GB LPDDR4
1x eMMC flash module socket
1x MicroSD card slot
QSPI flash
2x GbE RJ45 ports
On board RTL8852BU WiFi 6, Bluetooth 5.2, 2x u.FL antenna connectors
1x HDMI 2.0 port
4-lane MIPI DSI connector
2-lane MIPI CSI camera connector up to [email protected]
3.5mm audio jack
40-pin color-coded GPIO header
PCIe x4 slot
1x USB 3.0 port
2x USB 2.0 ports
3x USB 2.0 Type-A ports
3-pin UART/debug header
DIP switch for boot configuration
Power button
Fan header
Power: 12V DC via power barrel jack or 4-pin header
Dimensions: 133 mm x 80 mm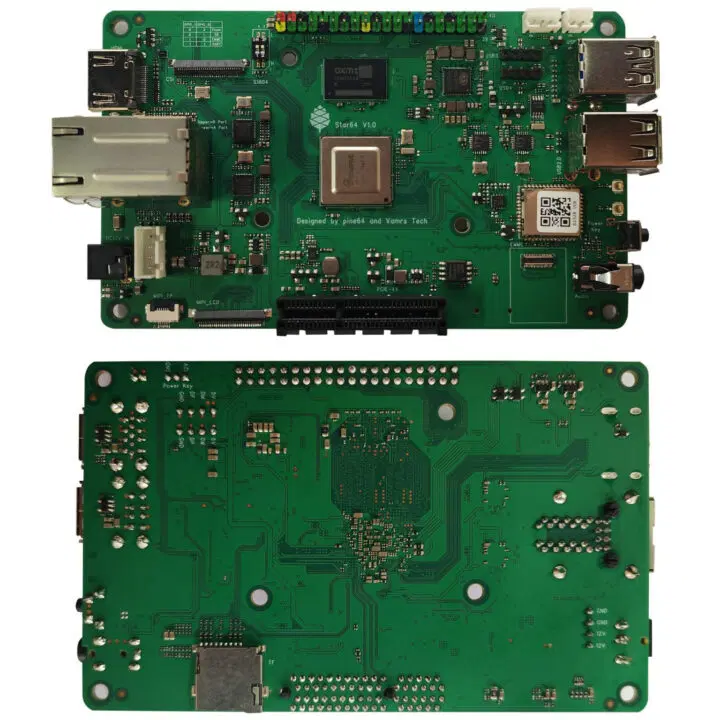 The 4GB RAM version of the board is expected to sell for $60 while that of 8GB RAM should go for $80.
The company has not yet announced a launch date yet but it claims that the board is in the final layout stage and should be available in a few weeks to interested developers only.
You can get more details on the announcement page, or join their discord group for updates.
Join 97,426 other subscribers

Archives