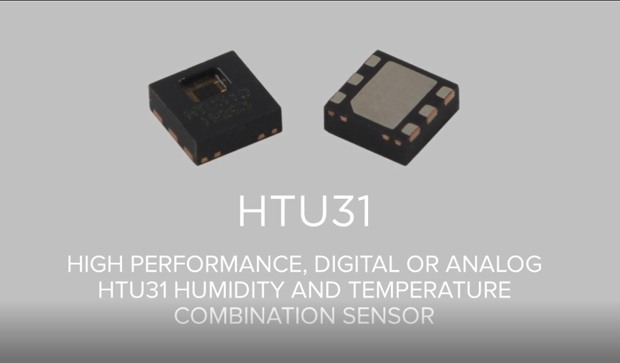 TE Connectivity's HTU31 High-Accuracy Humidity & Temperature Sensors for Harsh Environments
Nowadays, the requirements for industries such as medical, consumer electronics, industrial, and appliances force the manufacturers to come out with more efficient sensors, that also need to take into account environmental conditions and user expectations. The HTU31, by TE Connectivity, is an interesting, highly accurate digital sensor for relative humidity and temperature, ready to be deployed in harsh environmental conditions.
The HTU31, as described by TE Connectivity, "is one of the smallest and most accurate humidity sensors on the market". With 20+ years of experience, they promise with this sensor fast response time, low hysteresis, high precision measurements and reliable performance even when the environmental conditions go to an extreme, regarding both temperature (-40 ºC to 125 ºC) and humidity (0% to 100% RH).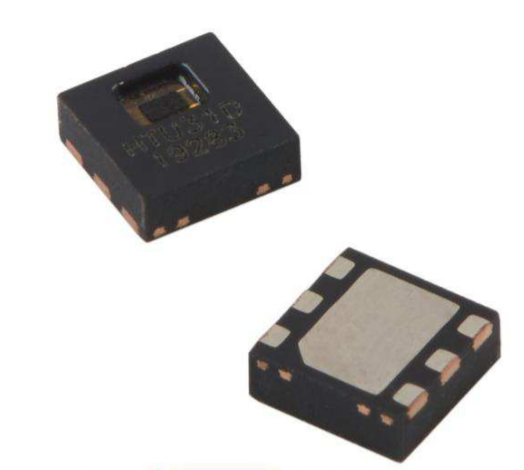 But what exactly are we looking at, when it comes to characteristics?
Typical accuracy ±2% RH and ±0.2 °C
Active current consumption of 450 µA, with sleep modes down to 0.05 µA
Application-friendly voltage range, from 3 V to 5.5 V (6 V peak)
Power dissipation as low as 3.78 µW (digital version) or 15 µW (analog version)
Fast response time
Compact 6-Pin DFN package (reflow solderable, compatible with automatic assembly procedures), measuring only 2.5mm x 2.5mm x 0.9mm. Lead free
Both digital (fast I2C interface with 2 configurable addresses) and analog interface versions
Quick recovery after long periods in the saturation phase
Full interchangeability with no calibration required in standard conditions
Fully calibrated, temperature compensated measurements
Qualified according to AEC Q100 Grade 1 standards
From what we have talked about, you may be wondering: quality does not come cheap! Well, you will rethink that, as both versions of the sensor come at a small price, as the digital (HTU31D) comes as low as $2.76 and the analog (HTU31V) is priced at $1.60. I would say it is a really good price point, for the value you are getting!
Regarding the applications, relative humidity and temperature sensors are some of the most popular and most used out there, either on your maker projects (of course, this package would require a PCB, which will take you longer, and not everyone has access to reflow ovens or hot air guns) or on professional products. Whether it is home appliances, medical, printing hardware, humidifiers, automotive, meteorology or environmental monitoring, this one has got you covered! And the flexibility of being able to choose between the analog or the digital version does come in handy.
What do you think? Is this something worth picking up, or do you still prefer another one from the wide range that exists out there? From what we have seen, we think this one is worth at least a try.
HTU31 mouser link: https://eu.mouser.com/Search/Refine?Ntk=P_MarCom&Ntt=133335575
Join 97,426 other subscribers

Archives