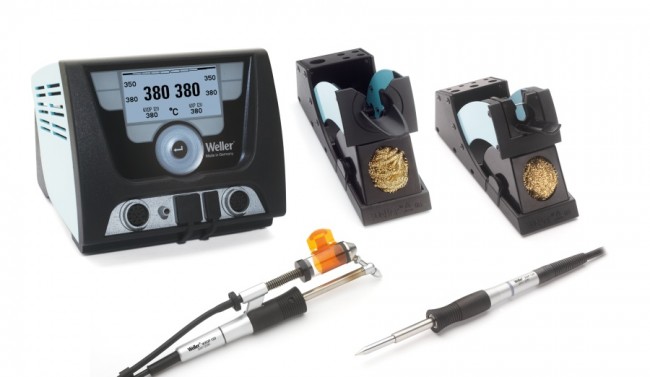 Top-level Weller soldering stations for even better prices
Now even you can afford the best, what´s available on the field of soldering and service.
A fact, that we also try to transform better purchasing conditions on You – our customers, we´ve already mentioned to you few times in our articles. This time we have this pleasant occasion to make so at soldering equipment from company Weller. The biggest change happened at components, which are usually the most costly – at soldering (and desoldering) stations.
The result is lower price at all Weller stations, which are our standard stock items – in majority of cases in 15-20%, what makes up to 200-300 Eur discount at the most expensive types.
It´s still actual, that within 1-2 weeks we´re able to supply you practically any Weller component (which we don´t keep in stock). In our offer can also be found selected types of original soldering tips and any other types can be supplied to you in a short leadtime and at convenient conditions.
So where to start? Probably best by having a look at the Weller catalogue. Our previous articles may also give you an inspiration.

Top-level Weller soldering stations for even better prices – [Link]
Join 97,426 other subscribers

Archives