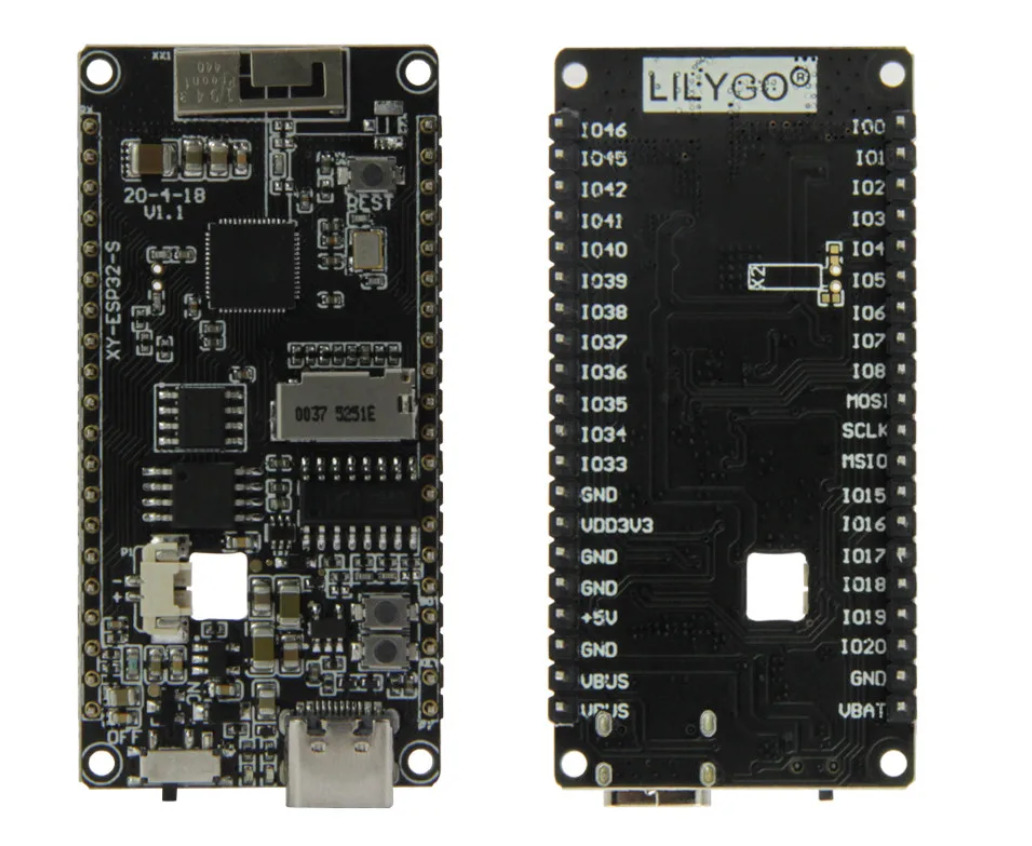 TTGO ESP32-S2 WiFi IoT Board offers an Optional MicroSD Card with a Battery Support
For a while now, most popular ESP32-S2 boards available in the market are produced by Espressif Systems. This includes the ESP32-S2-Saola-1 and ESP32-S2-Kaluga-1. However, there is a new LilyGO TTGO ESP32-S2 board for sale. This micro board is much the same to the ESP32-S2-Saola-1 board, and it is produced in two versions, and features the same form factor, but the TTGO ESP32-S2 has a completely different pinout, and enables a MicroSD card socket and a battery cell connector on one of the boards.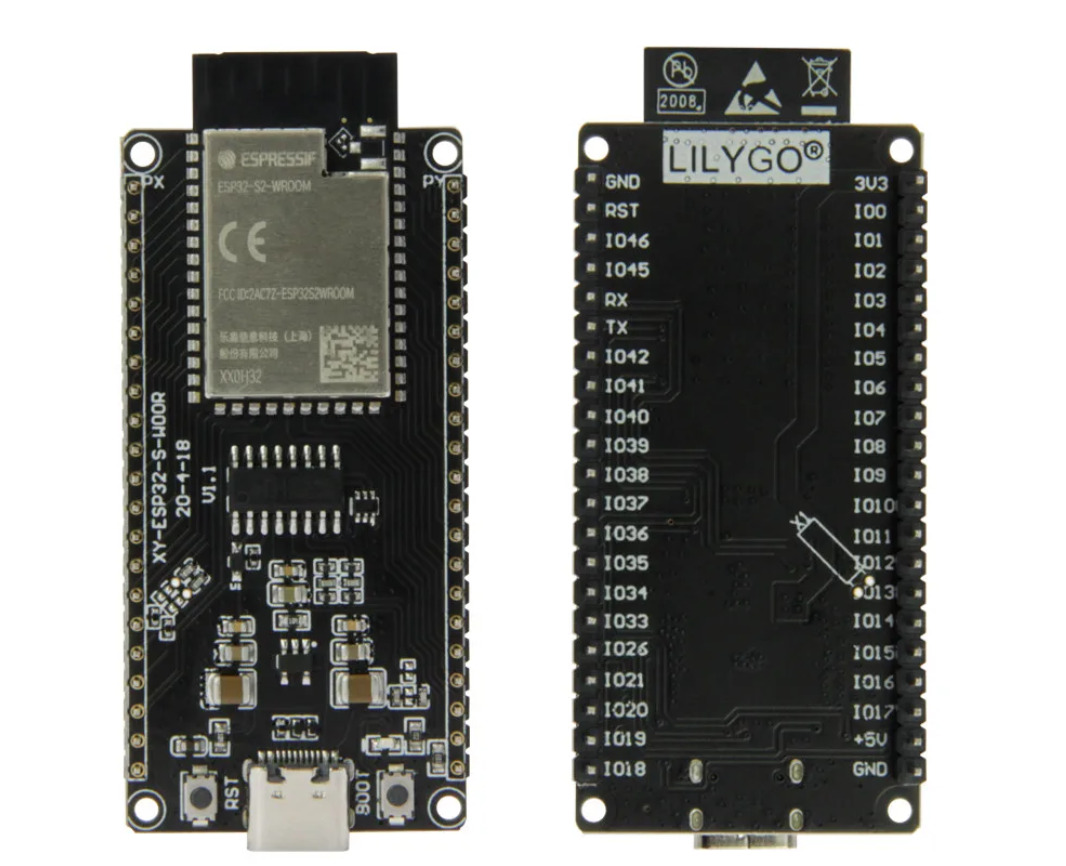 At first glance, it is easy to differentiate the two boards. The board with simple features is known as "ESP 32-S2 ESP32- S- WOOR," and it is designed with ESP32-S2W ROOM component. However, the board with more features is the "TTGO ESP32-S2 ESP32-S," which has its own integrated circuits designed around ESP32-SC WiSoc. The TTGO ESP32-S2 boards have many similar specs. They include:
SoC – Espressif Systems ESP32-S2 single-core 32-bit Tensilica LX7 processor having 320 kB SRAM, 128 kB ROM
System Memory – 8MB PSRAM
Storage – 4MB flash; XY-ESP32-S only: MicroSD card socket
Connectivity

-2.4GHz 802.11b/g/n WiFi 4 connectivity
-Antenna
(i) XY-ESP32-S-WOOR: PCB antenna on module
(ii)XY-ESP32-S:"3D" antenna

USB – 1x USB-C port for power and programming via CH340C USB  to TTL chip
Expansion

-XY-ESP32-S\; 2x 20-pin headers
-XY-ESP32-S-WOOR: 2x 24-pin headers

-I/Os -GPIO, PWM, UART,SPI, I2C,I2S,ADC,USB,+5V,VBAT,GND,etc

-I/O voltage – 2.7-3.6v
Misc

-5V/1A via USB port
– XY-ESP32-S only:User button and power switch

Power Supply
-XY-ESP32-S only: 2pin JST connector for 3.7-4.2V battery
Dimensions & Weight

– XY-ESP32-S: 63 x 30 x 6.6mm | 7grams
– XY-ESP32-S-WOOR: 70 X 30 X 4.6mm| 8grams

Temperature Range –  -40°C – + 85°C
The two ESP32-S2 boards enable FreeRTOS having compatibility with the ESP-IDF SDK, Wi-Fi compatible with an access point, client, AP+client, and P2P modes, WPA/WPA2/WAP2, also supporting UART and OAT firmware upgrades. It seems there is no support in Arduino Core for ESP32 repository, but there is a fork on GitHub for the "ESP32-S2 R/RS Devboard." There is also another ESP32-S2 dev board which is known as "cucumber", With some mods, which can work well on TTGO ESP32-S2 boards.
Well, there are other third-party boards that are cheaper than the official boards, so you shouldn't be surprised to see LilGO ESP32-S2 "XY-ESP32-S-WOOR" board being sold for $4.66, and XY-ESP32-S for $5.44 including shipping. If you have an interest in the Cucumber board, it's available exclusively in Gravitech located in Thailand with multiple variations having sensors while some don't have sensors, with pricing ranging from 275 to 425 THB which is about $8.6 TO $13.3 depending on the current market exchange rate. Another board coming soon is the Olimex ESP32-S2 Devkit Lipo which is not available yet, but hopefully, we get more details about it soon.