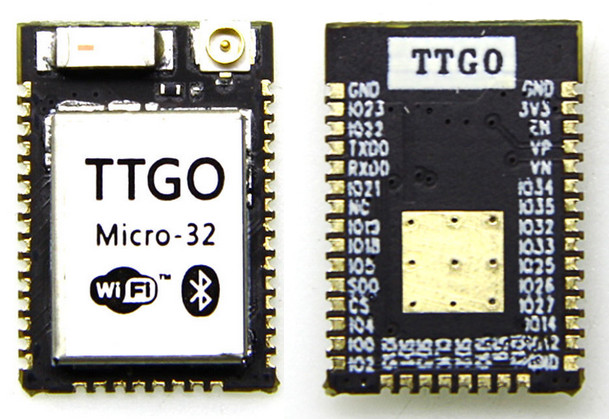 TTGO Micro-32 is a Module for ESP32-PICO-D4 SiP
The ESP32-PICO-D4 is a new variant of the known ESP32 SoC released by Espressif Systems. The PICO variant module measures around 13x19mm and it is designed as a system-in-package unlike the SoC styled ESP32, and comes with an ESP32 dual-core processor, a 4MB SPI flash, a crystal oscillator and come other accompanying components.
The ESP32-PICO-D4 SIP is designed for applications that are space conscious and looking to have less external components as possible. Applications like wearables, IoT devices, sensors, and battery operated devices will highly benefit from using this ESP32 variant, and it comes with the general functionality of the ESPP32 with network connectivity like WiFi and Bluetooth present.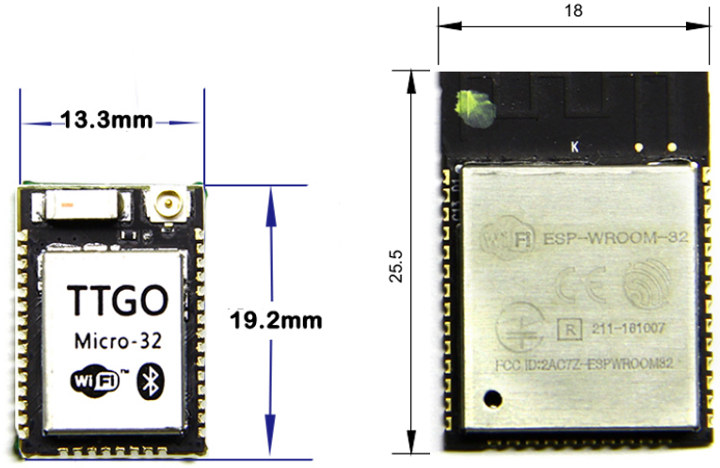 Ever since the ESP32-PICO-D4 SIP was launched about a year ago, there has been little or no availability of a compact size module for use. The TTGO Micro-32 is a module based around the ESP32-PICO-D4 SIP with the hope of bringing more limelight to the ESP32 package.
The TTGO Module is a very compact module that can be used at the core of most ESP32 embedded applications, and it measures just about 19.2 x 13.3 mm which is about 45% smaller than the ESP32-WROOM-32 module.
Below are some of the TTGO Micro-32 module specifications:
SiP – Espressif Systems ESP32-PICO-D4 based on the ESP32 dual-core processor
Memory – 4MB SPI Flash
Connectivity –

Bluetooth 4.2 LE
802.11 b/g/n WiFi up to 150 Mbps with chip antenna and u.FL (IPEX) connector

Power Voltage – 3.3DC Volts
Dimensions – 19.2 x 13.3 mm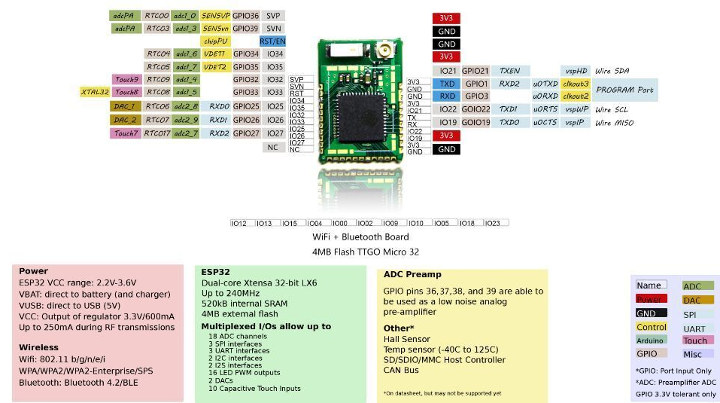 The module is expected to be software compatible with the ESP-WROOM-32, and it doesn't have any specific software attached to it. The TTGO Micro32 module is available for purchase on Banggood at a price of about $7. A similar TTGO Micro-32 module is available on Aliexpress for a lesser price of about $4.7.
Join 97,426 other subscribers

Archives