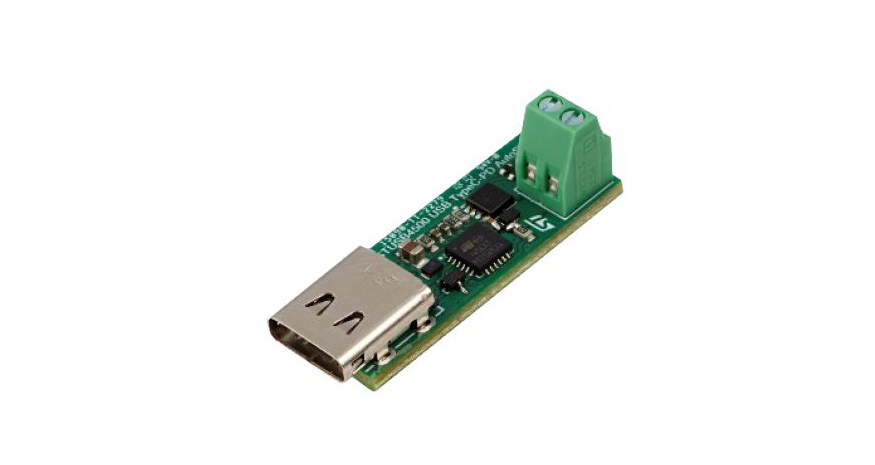 USB-C Power Delivery Reference Design – Fast and easy migration from DC barrel to Type-C
The STREF-SCS001V1 reference design lets you create a USB Type-C connector quickly and easily in order to power any application up to 100W (20 V, 5 A).
Key Features
USB Power Delivery SINK port
short-to VBUS protection up to 28 V
low BOM cost, small footprint
Status LED
Schematic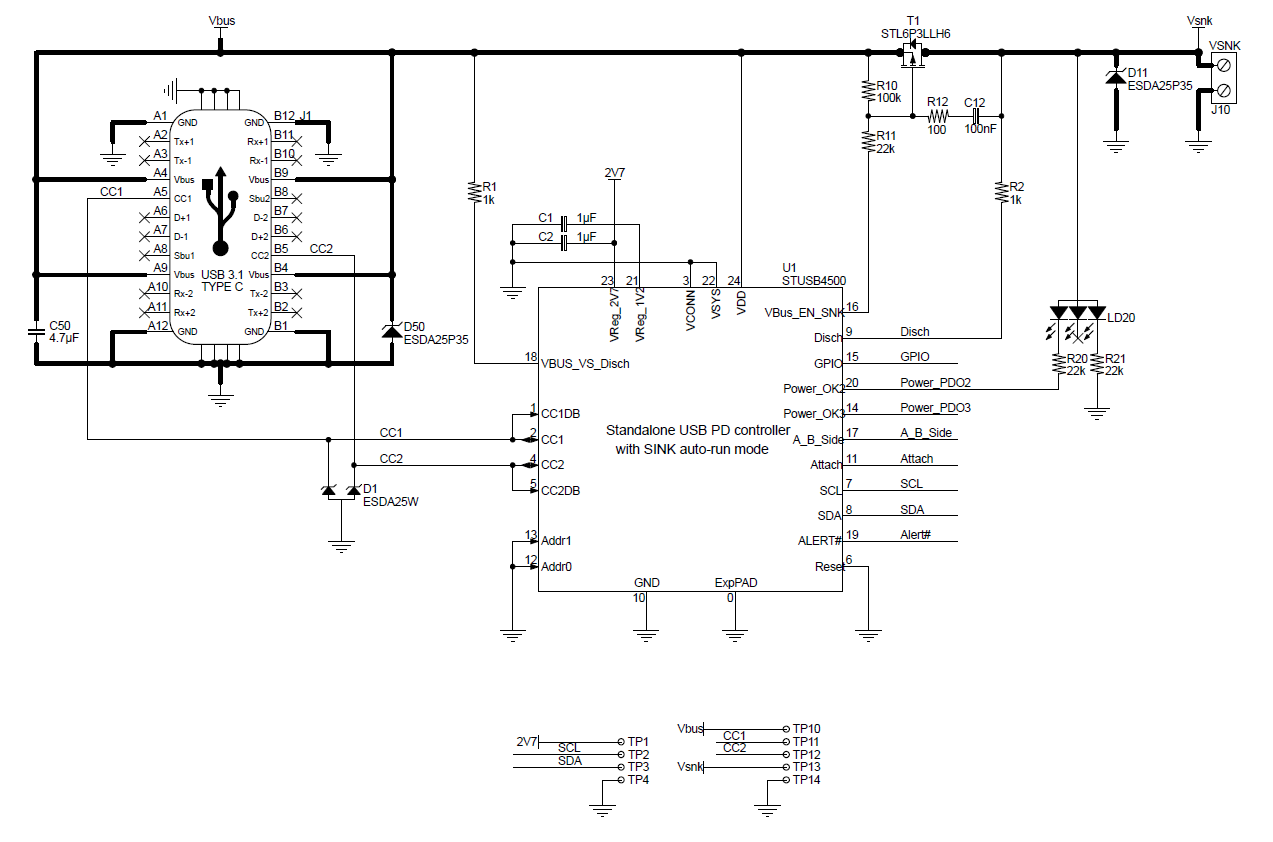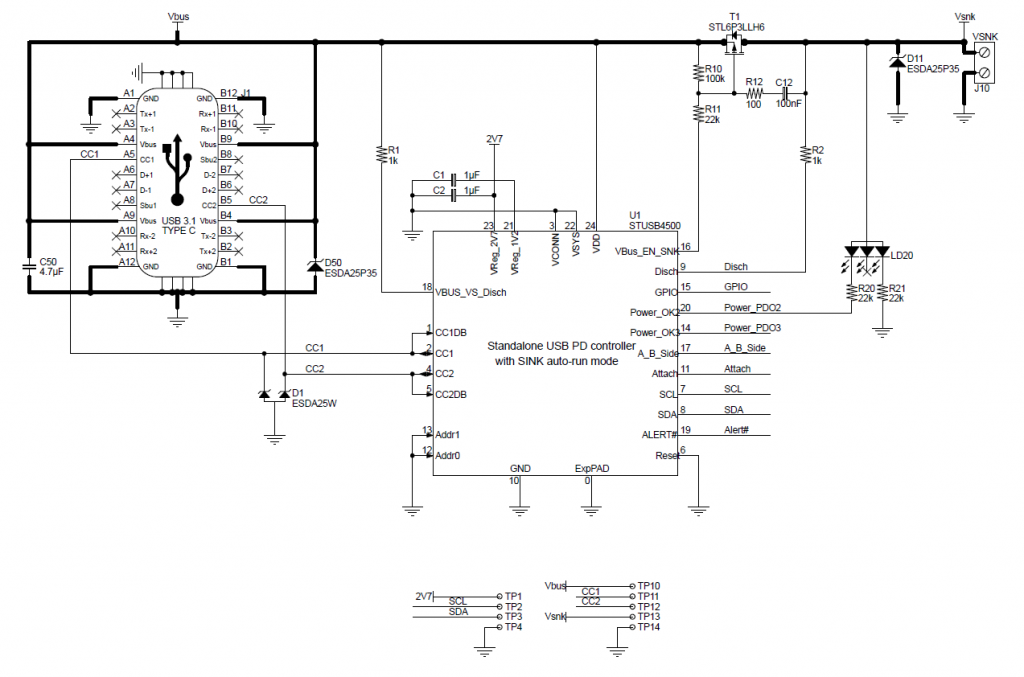 Video
The evaluation board isn't for sale at this moment. Will be available soon.
[
Update 07-02-2019
] more information on this ST
blog post
.