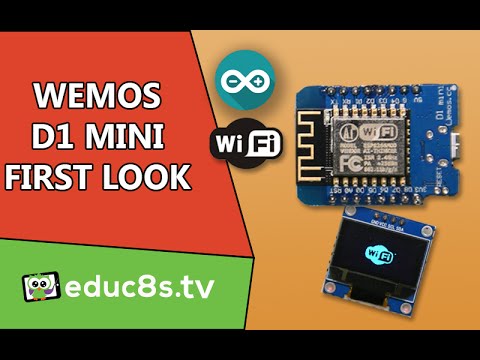 Wemos D1 mini: A first look at this ESP8266 based board
educ8s.tv has a new video discussing about the Wemos D1 mini board.
In this video we are going to take a first look at the Wemos D1 mini board. The new impressive ESP8266 based board. It is very small in size, very inexpensive but very powerful!

If you have watched some of my previous videos you will remember that I recently tested the WeMOS D1 board which resembles an Arduino Uno but uses the much faster and capable ESP8266 chip. Recently I discovered on Banggood.com another very promising board, the D1 mini board which also uses the ESP8266 chip. This board costs $5.6 and Banggood.com was kind enough to send a sample unit in order to test it and share my opinion about it with you.
Wemos D1 mini: A first look at this ESP8266 based board – [Link]
Join 97,426 other subscribers

Archives