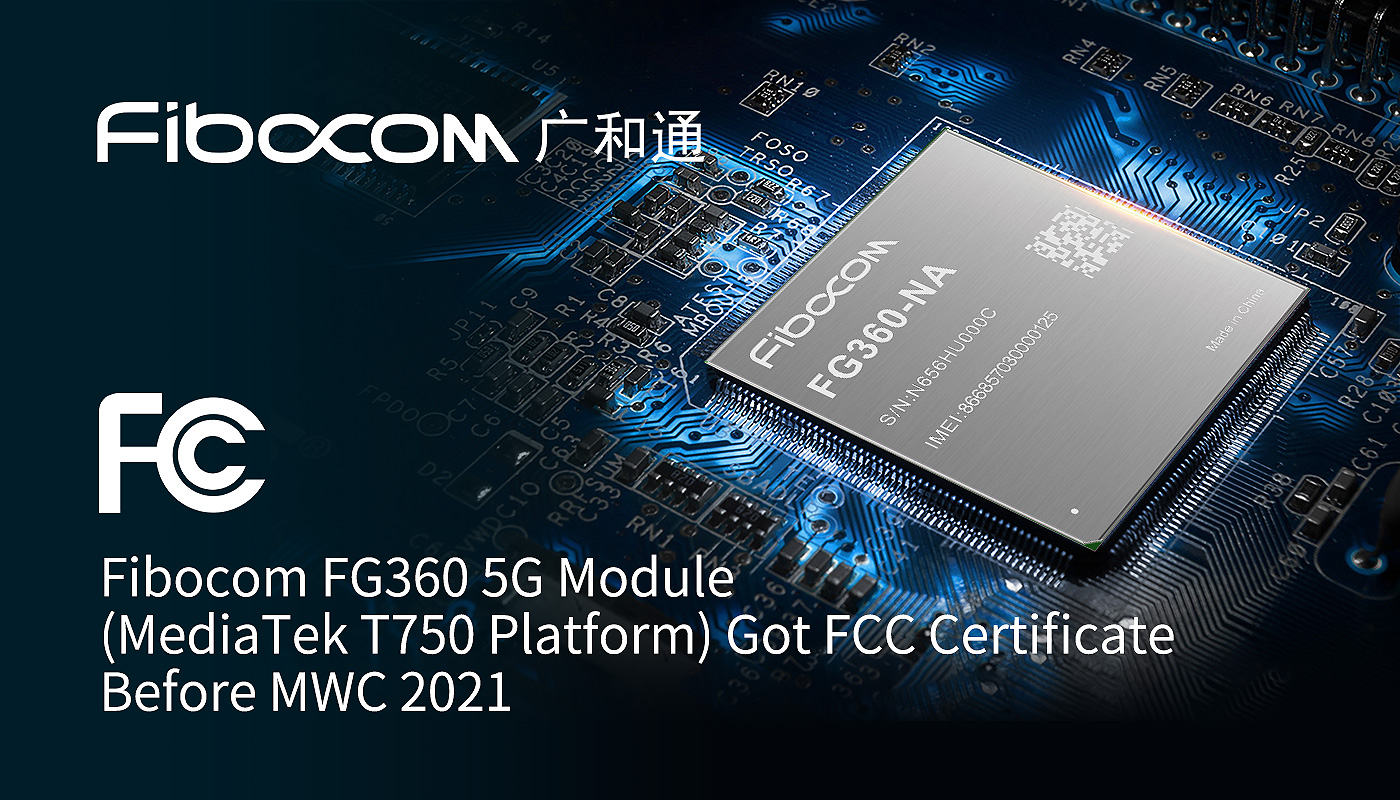 World Leading: Fibocom FG360 5G Module (MediaTek T750 Platform) Got FCC Certificate Before MWC 2021
Fibocom (Stock Code: 300638), a leading global provider of IoT (Internet of Things) wireless solution and wireless communication modules, announces that its 5G wireless communication modules FG360-NA-03 has successfully certified by FCC (Federal Communications Commission) before Mobile World Congress (MWC) 2021. Fibocom's FG360-NA is the first 5G module based on MediaTek T750 that received FCC certificate, which is significant for the module to officially march into the US market.
FCC certificate is an authoritative and mandatory certification for wireless communication products to be operated in the US. Completion of this certification indicates that Fibocom's FG360-NA 5G module has reached the US network operation standard, which lays a foundation for FG360-NA to support multiple IoT applications in the US.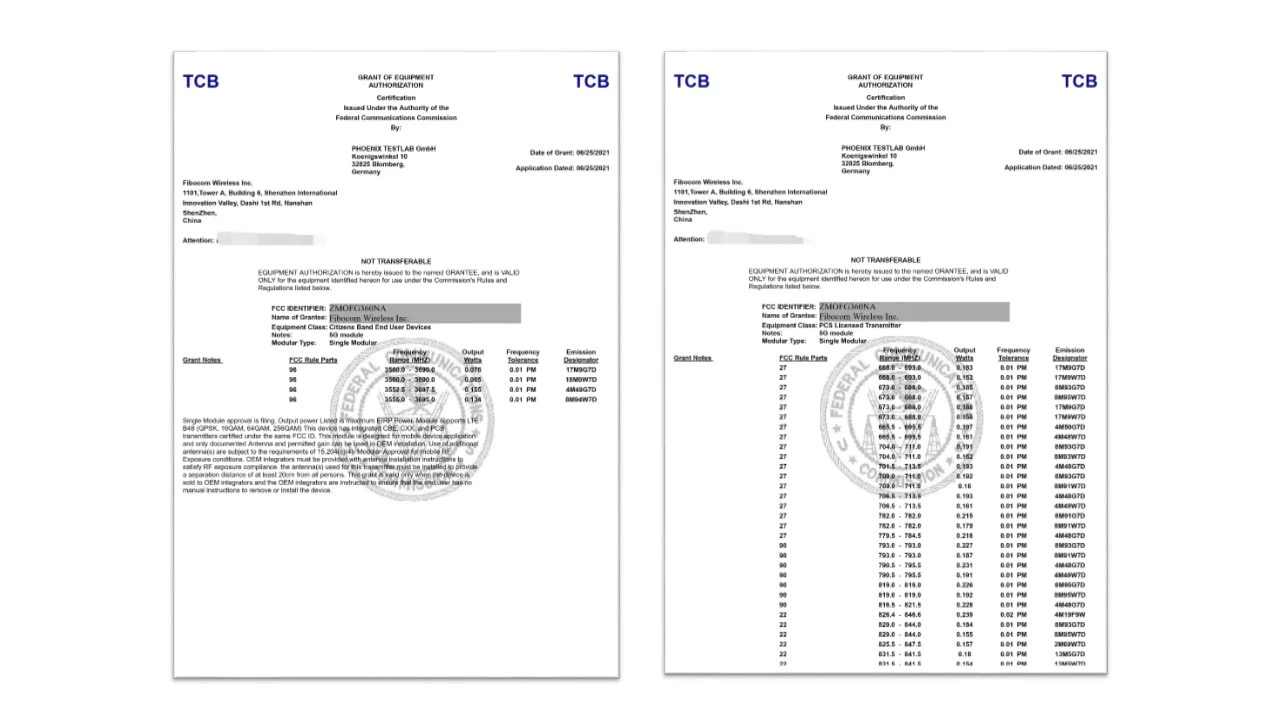 Based on the World's 1st FWA CPE customized 5G SOC chipset, MediaTek T750, Fibocom's FG360-NA module supports 5G NR Sub-6 band with up to 4.67 Gbps on the downlink and 1.25 Gbps on the uplink theoretically, enabling exciting 5G speed experience. It is worth noting that, integrated with MediaTek T750, the FG360-NA module has high integration and excellent performance that cover global main frequency band & ENDC (with NA and EAU Skus). Supporting 5G standalone network (SA) and non-standalone (NSA) network architectures, the module is also backward compatible with LTE/WCDMA network standards, which helps to reduce investment complexity in the initial stage of 5G construction.
Coming with a built-in quad-core & 2 GHz ARM Cortex-A55 CPU, Fibocom's FG360-NA module supports 5G Sub-6GHz 2CC CA (Carrier Aggregation) 200MHz frequency to improve the utilization of spectrum resources and ensure an extended 5G coverage. In addition, supporting Wi-Fi 6 AX1800/ AX3600 (Main stream)/ AX4200/ AX6000 configuration, the FG360-NA module allows end devices to enjoy the full benefits of high-speed 5G + Wi-Fi 6 connectivity. The module also supports GNSS, including GPS, GLONASS, Beidou, Galileo and QZSS.
With a rich extension of interfaces including 2.5Gbps SGMII, USB 3.1/3.0/2.0, PCIe 3.0, GPIO, I2S, UIM and so on, the Fibocom FG360-NA 5G module seamlessly enables a wide range of IoT applications, providing high-speed experience for customers in the fields of FWA (Fixed Wireless Access), CPE, gateway, industrial monitoring, telemedicine, UAV, VR/AR, etc. Specially, the module supports full FWA software turnkey, realizing seamless plug-in and easy use.
"We are very excited to announce that our FG360-NA 5G module has certified by FCC", said the director of Fibocom product management dept., "Fibocom's FG360-NA is a 5G module with a quad-core & 2 GHz ARM Cortex-A55 CPU featuring with eMBB. Highly compatible with the MediaTek Wi-Fi MT7915 chipset, the FG360 5G module enables customers to design their products with the best performance and the most optimal cost in the application scenarios."
more information: https://www.fibocom.com/en/products/5G-FG360-NA.html
Subscribe to Blog via Email
Join 97,477 other subscribers
Archives