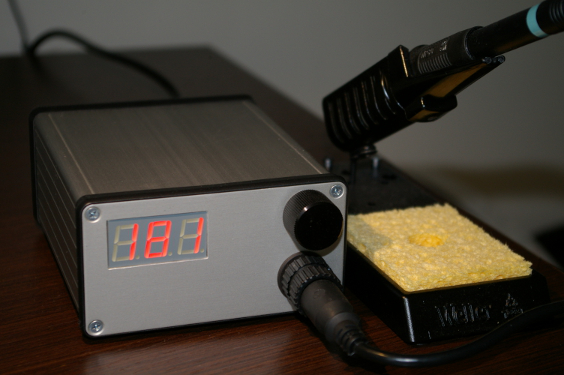 WPS80 digital soldering station
James @ seeed.cc show us how to build a DIY digital soldering station using a WPS80 soldering iron.
I always liked soldering tools with good quality. Though I currently have a nice ELV 50 Watts digital soldering station already, I decided to build my own soldering base station using an existing WPS80 soldering iron manufactured by Weller. After looking on the internet to see others DIY projects ,I decided to develop a special one, with several improvements in the design.
WPS80 digital soldering station – [Link]