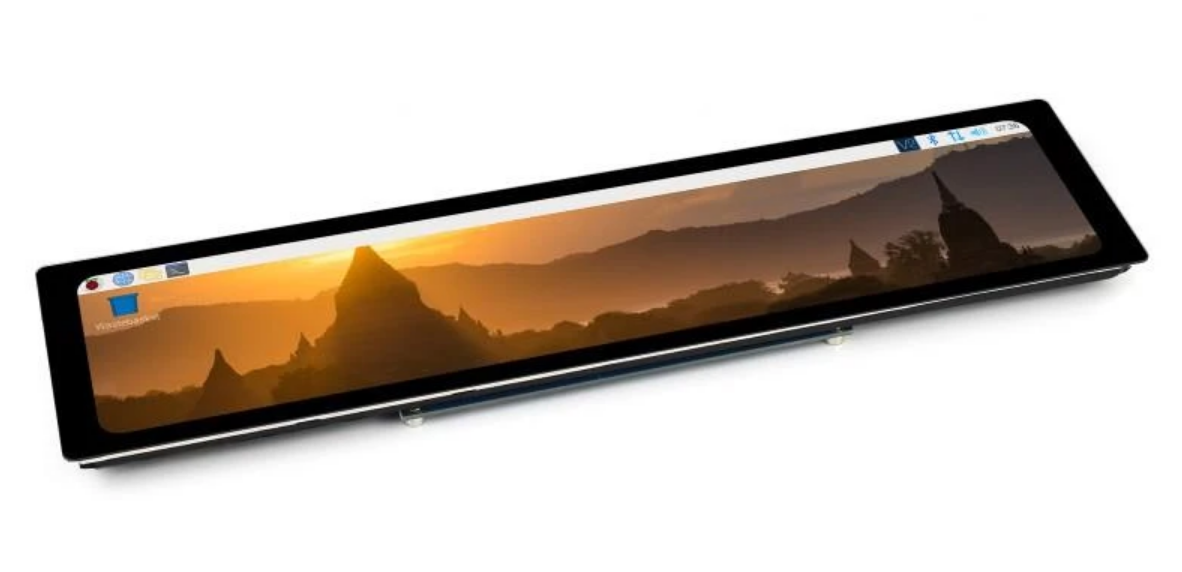 11.9″ IPS Capacitive Touchscreen (320 x 1480) is suitable for dashboards
This impressive IPS display is 11.9″ wide with 170° viewing angles and a capacitive 5-point touch display – great for all kinds of interesting projects displaying lots of data!
The display has a 320×1480 resolution and supports generic HDMI inputs, meaning you can use this with different input devices including the Raspberry Pi which has dedicated mounting points on the display. The rear controller board has a USB input for touch control with your device, buttons for touch rotation & on/off/brightness and a 3.5mm audio output jack.
The screen has toughened glass with up to 6H hardness for excellent scratch resistance and rear mounting points for fixing to an enclosure.
Cables and adapters are included for use with different devices, including dedicated PCB adapters for the Raspberry Pi.
Note: Not all devices (HDMI devices) will support all of the features of this display. Your Raspberry Pi will require some simple configuration to use this display.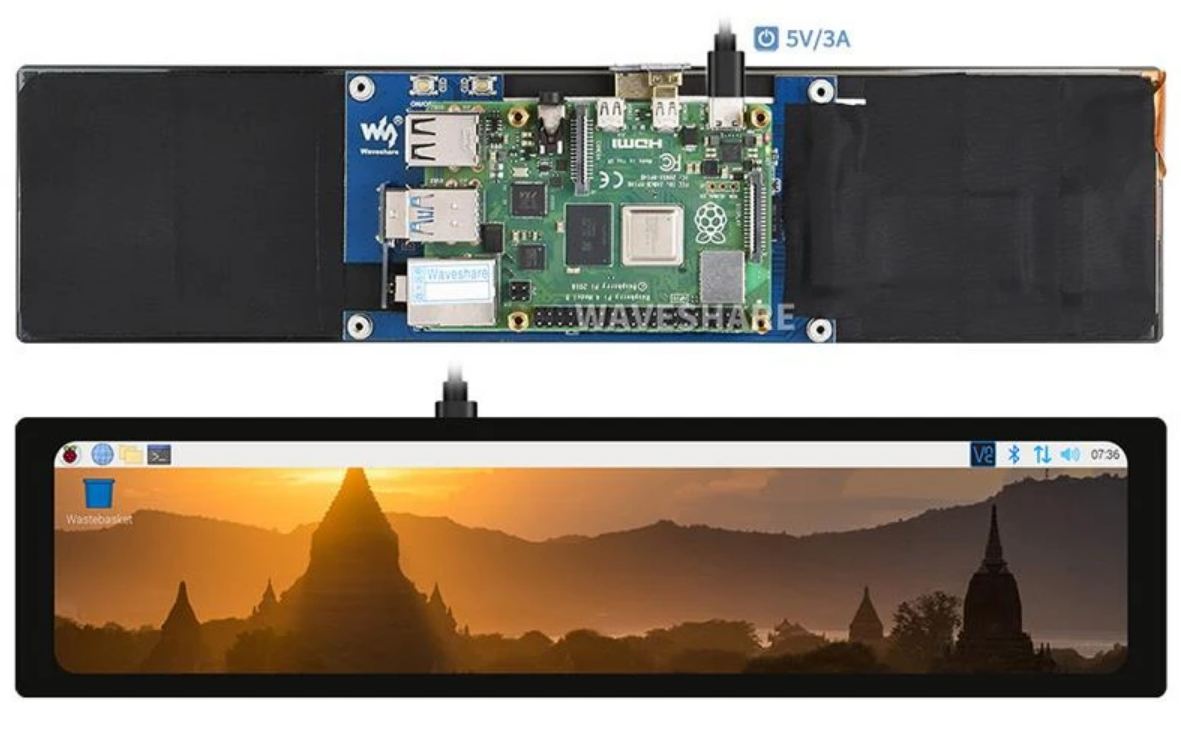 Features
11.9″ IPS display
Compatible with the Raspberry Pi and other HDMI devices
Resolution: 320×1480
5-point capacitive touch
HDMI input
USB touch interface
Button controls for rotation/brightness/on/off
3.5mm Audio jack output
Toughened glass up to 6H hardness
Dimensions: 287.30mm x 69.80mm
Compatibility
This display is compatible with the Raspberry Pi 2, 3, and 4 with the included adapters (and simple configuration detailed in the product Wiki).
To use this display with a Raspberry Pi Zero you will need to purchase an additional adapter for the HDMI connection.
Resources
Availability
The display is coming soon for 93 € on https://thepihut.com/products/11-9-ips-capacitive-touchscreen-320×1480
Join 97,426 other subscribers

Archives