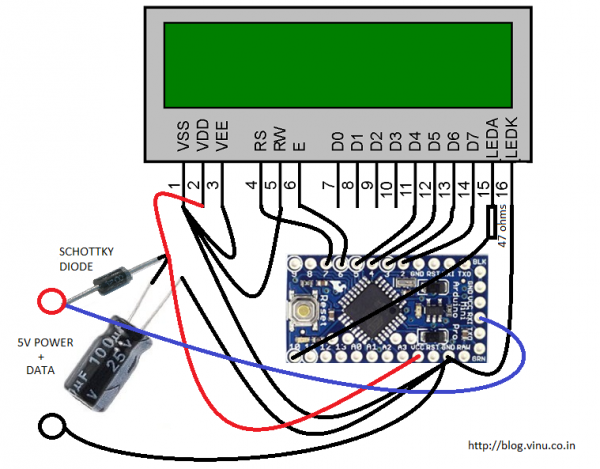 16 x 2 LCD controlled via power line
Vinod blogged about a 16×2 LCD with data over power line:
Then I just thought why even 1 wire for data? Because we can easily multiplex the 1 wire data line with the Vcc line by keeping a diode + capacitor combination towards the LCD power supply pin. I am using an arduino board to do the serial to parallel conversion + some packet parsing and lcd backlight brightness control. I am not a huge fan of Arduino but for this simple proof of concept, I don't want to bring out a Makefile folder with muliple files. I picked the Arduino UART RX as the serial receiver. RX pin is connected directly to the input Vcc, but before the schottky diode.
16 x 2 LCD controlled via power line – [Link]
Join 97,426 other subscribers

Archives