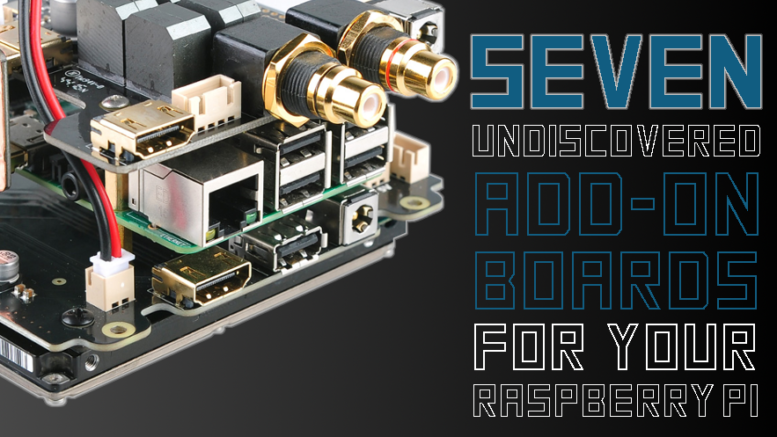 7 Undiscovered Add-On Boards For Your Raspberry Pi
averagemanvsraspberrypi.com has a list of 7 add-on boards that you may not be aware of. They write:
It's been a couple of weeks since I returned to the Pi, and I'm already seeing people using the same old default add-on boards all over the internet. Don't get me wrong – they're popular because they're good quality, useful and affordable – but they don't excite me.

What does excite me is when I find small batches of weird little wonders lurking in the dark, dingy alleyways of the internet. Odd little boards from different places, in different colours with different features.

They're not mass-market, they're not easy to find, and they're usually not as cheap as mainstream options – but they are different – and that makes them interesting.
7 Undiscovered Add-On Boards For Your Raspberry Pi – [Link]