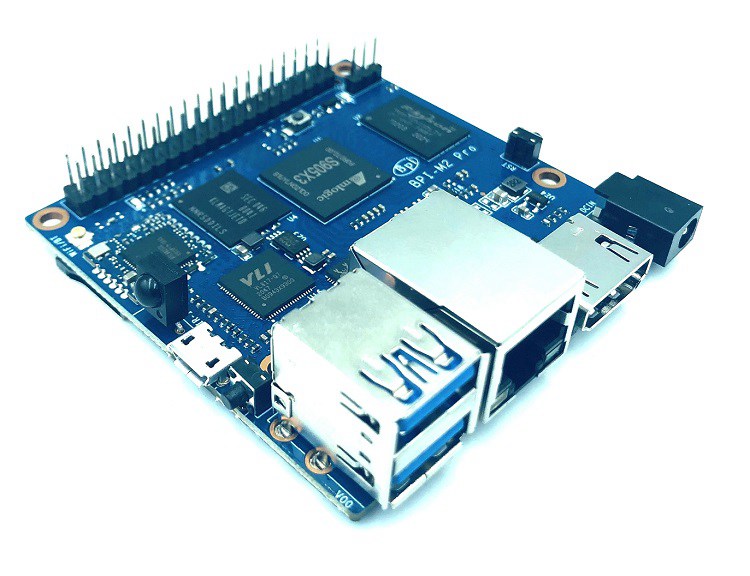 All NEW $61 Banana Pi BPI M2 Pro For Multimedia Applications
We saw several Banana Pi that not only competes with Raspberry Pi but also OrangePi and Beagle boards. SinoVoip Co. Limited has released a new product to its long list of ARM-based SBCs, Banana Pi BPI M2 Pro, which is similar to the Banana Pi BPI-M2+ because they share the same number of interfaces. If you already own a Banana Pi BPI-M2+, then you can use the same case due to the same form factor.
The all-new next-generation Banana Pi BPI M2 Pro comes with the Amlogic S905X3 quad-core Cortex-A55 processor running at 1.9 GHz clock frequency that uses 12nm manufacturing process technology. The Amlogic S905X3 SOC also integrated Cortex-M4 processor with neural network accelerator that helps the user to run neural network workloads on this tiny SBC. Along with this, the support for 4K at 75 frames per second has added the advantage to wirelessly transmit large video files using the HDMI cable and inbuilt Wi-Fi support.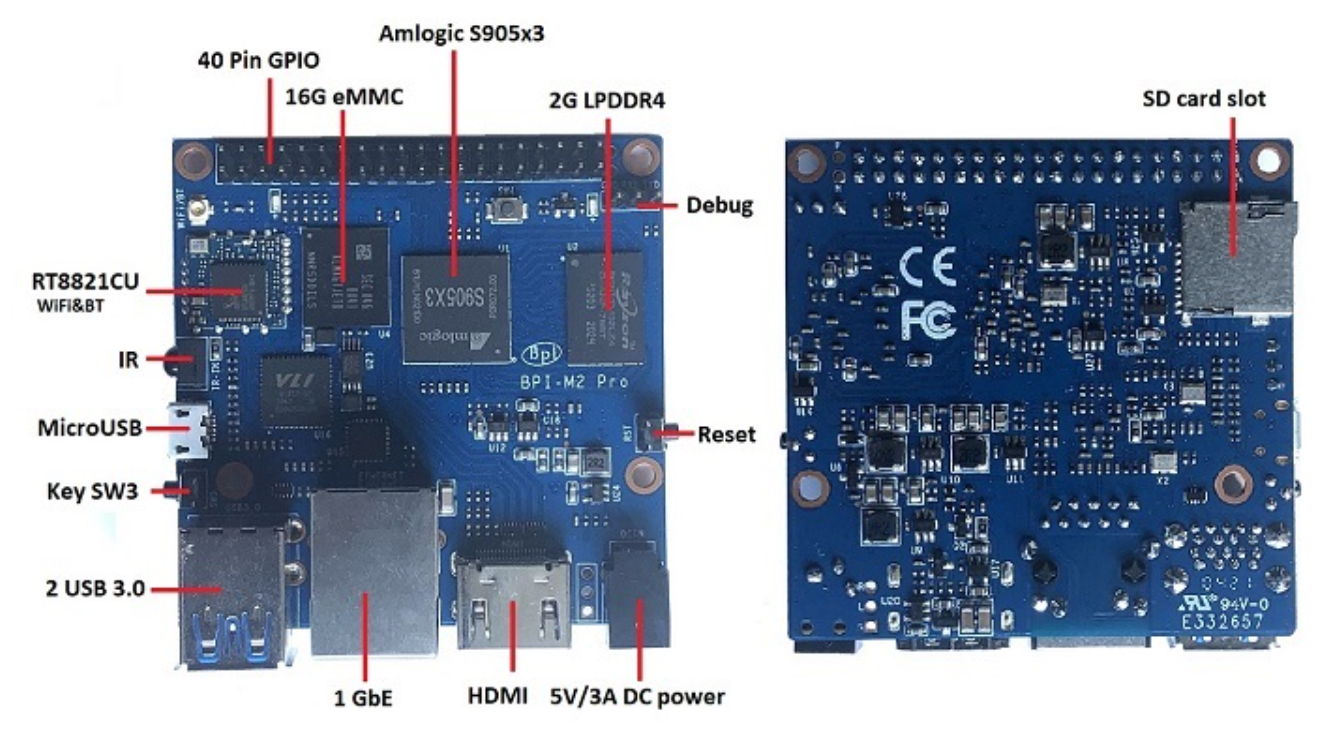 Banana Pi BPI M2 Pro gives the manufacturer two options of choosing 2GB and 4GB DDR4 RAM; however, SinoVoip Co. Limited has chosen to use 2GB RAM for the SBC that gives you not the best-in-class performance when compared to other powerful SBCs but can surely be at par for specific applications. The manufacturer has compared this newly launched SBC with the Banana Pi BPI-M5 because of the same SOC. Still, as mentioned earlier, the M5 model gets the 4GB RAM variant but does not support Bluetooth wireless network.
For those looking for an SBC with a neural network accelerator for light workloads, this is a good option, but the onboard RAM can be a problem for processing. Similarly, for heavy workloads, the user can choose the Banana Pi BPI-M5 single-board computer with almost the exact specifications but with 4GB RAM. Even though the board comes with 16GB eMMC flash storage, you can expand it up to 64GB. Adding more to the storage, the board also gets a microSD card slot that can help you increase the onboard storage to up to 256GB.
The board is designed to operate on the Linux and Android operating systems. If you are interested in buying the product, head to the product page on AliExpress, where it is priced at $61.
Join 97,426 other subscribers

Archives