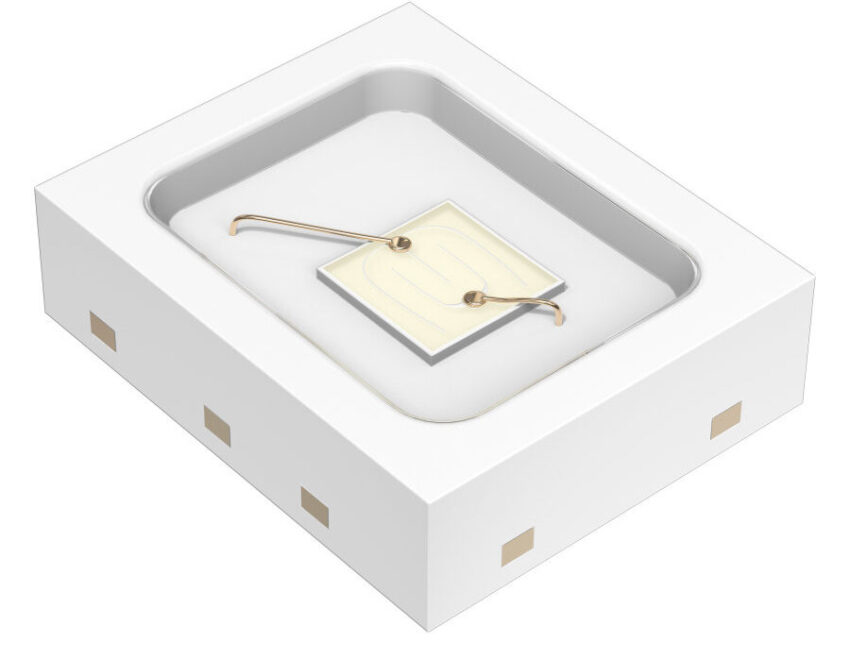 ams OSRAM FIREFLY® E2218 SMD LEDs
ams OSRAM FIREFLY® E2218 SMD LEDs are designed to expand the offering of products for use in mobile devices like fitness tracking or health monitoring. The E2218 LEDs deliver the highest efficiency output and lowest forward voltage (Vf) operation for longer battery life in portable applications.
The ams OSRAM FIREFLY E2218 SMD LEDs are available in a compact size of 1.8mm x 2.2mm x 0.6mm, allowing design flexibility.
The true green E2218 SMD LEDs are ideally designed for Heart Rate Monitor applications via a very high luminous intensity.
Features
White SMT package
InGaN Chip technology
120° (Lambertian emitter) Typ. Radiation
1A Corrosion Robustness Class (CT DBLP31.12)
λcentroid = 530nm (true green) color (CT DBLP32.12)
λdom = 536nm (true green) color (CT DBLP31.12)
ESD of 2kV acc. to ANSI/ESDA/JEDEC JS-001 (HBM) (CT DBLP32.12)
ESD of 8 kV acc. to ANSI/ESDA/JEDEC JS-001 (HBM, Class 3B) (CT DBLP31.12)
more information: https://www.osram.com/ecat/CT%20DBLP31.12/com/en/class_pim_web_catalog_103489/prd_pim_device_2383958/
Join 97,426 other subscribers

Archives