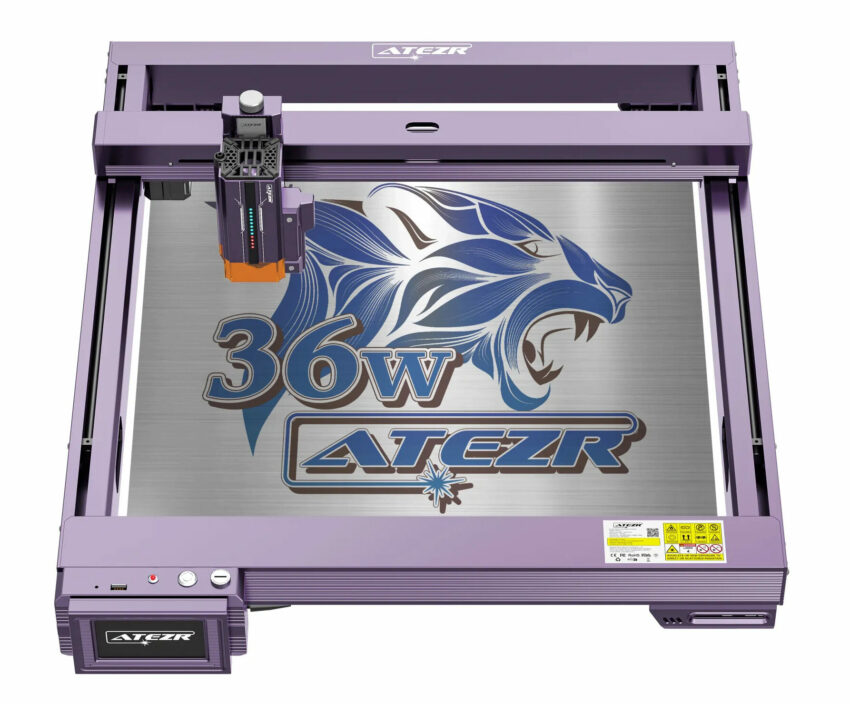 Atezr's Second-Generation Engravers L2 Offers New Technical Upgrade
Introduction
Atezr, an innovative and trailblazing brand within the laser engraving industry, recently unveiled a new series of cutting-edge laser engravers called L2, representing the second generation of their product line. The L2 models are available in three variants: 10W, 20W, and 35W. Notably, these engravers possess numerous technical advancements compared to their predecessors.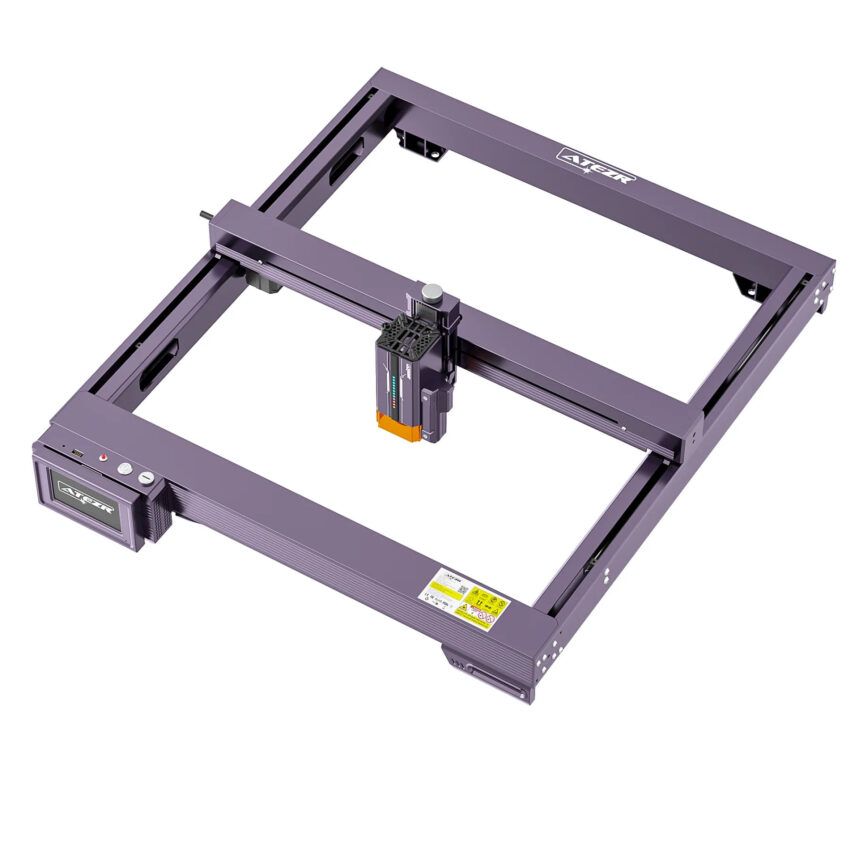 One of the standout improvements is a substantial increase in speed, with a maximum engraving speed of 54000 mm/min. This technology compresses the laser spot size from 0.15mm x 0.15mm to 0.06mm x 0.1mm, allowing effortless cutting of 20mm Pine Wood and 15mm Black Acrylic in a single pass. This speed is more than three times faster than the previous generation, resulting in a 40-60% reduction in project completion times. Additionally, each L2 model features a resume function that detects power loss and enables the machine to seamlessly resume its work from where it left off once power is restored. With these remarkable features and more, Atezr's second-generation laser engravers are the ideal choice for individuals seeking to enhance their productivity and efficiency.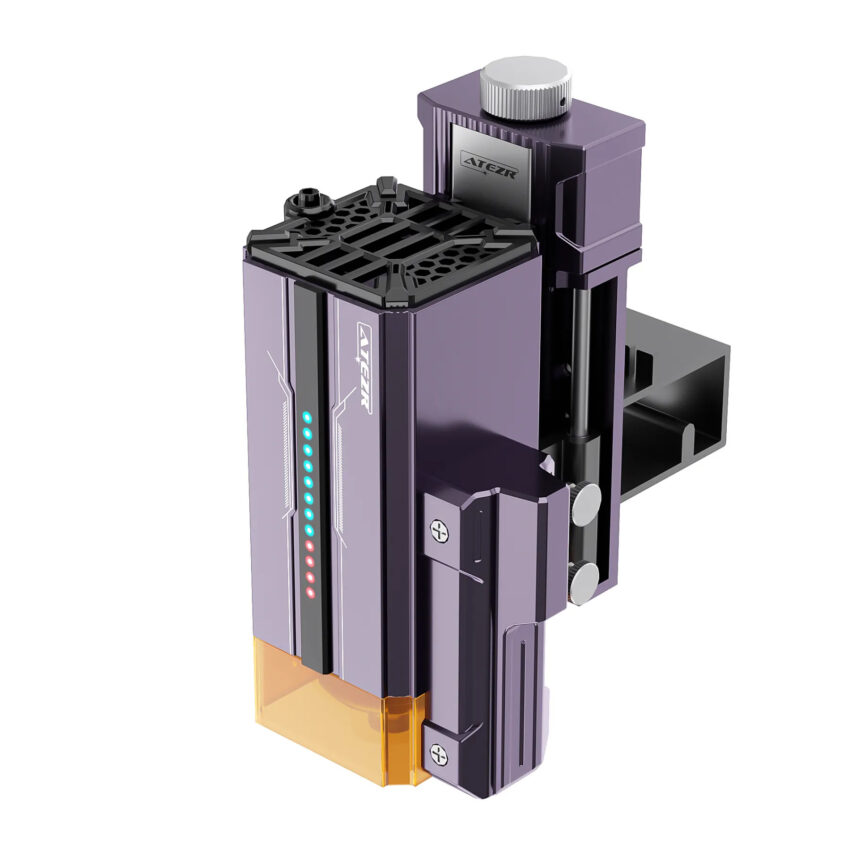 This cutting-edge engraver features a high-quality, all-aluminum frame that guarantees stability and long-lasting performance. With an expanded working area of 430mm x 430mm, you have the freedom to explore greater versatility in your projects. The innovative optical axis transmission structure of our engraver incorporates an integrated lead screw, replacing the previously combined coupling mechanism. This enhancement not only enhances accuracy but also boosts durability. By integrating the stepping motor and lead screw, seamless and precise movement of the laser, resulting in flawless cutting and engraving is guaranteed.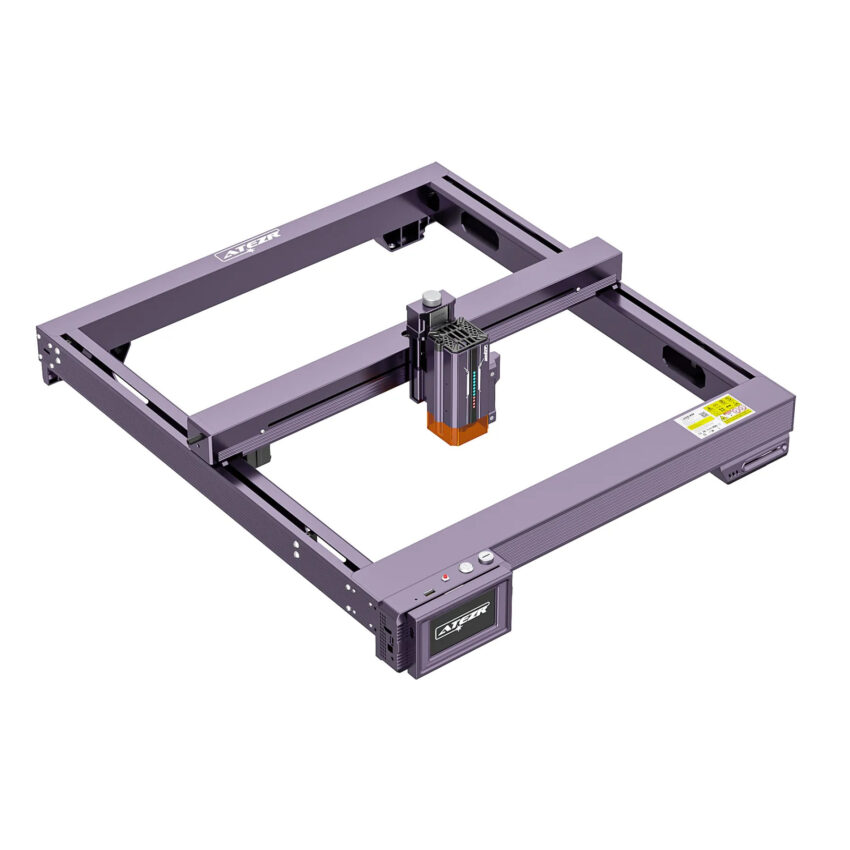 The LED display provides precise information on the laser module's power consumption, facilitating easy monitoring during operation. Moreover, second-generation Atezr machines are equipped with a 4.3-inch touchscreen that can be moved, enabling users to conveniently manage various settings, including activating the flame detector and adjusting the auto-focusing, all in one centralized location.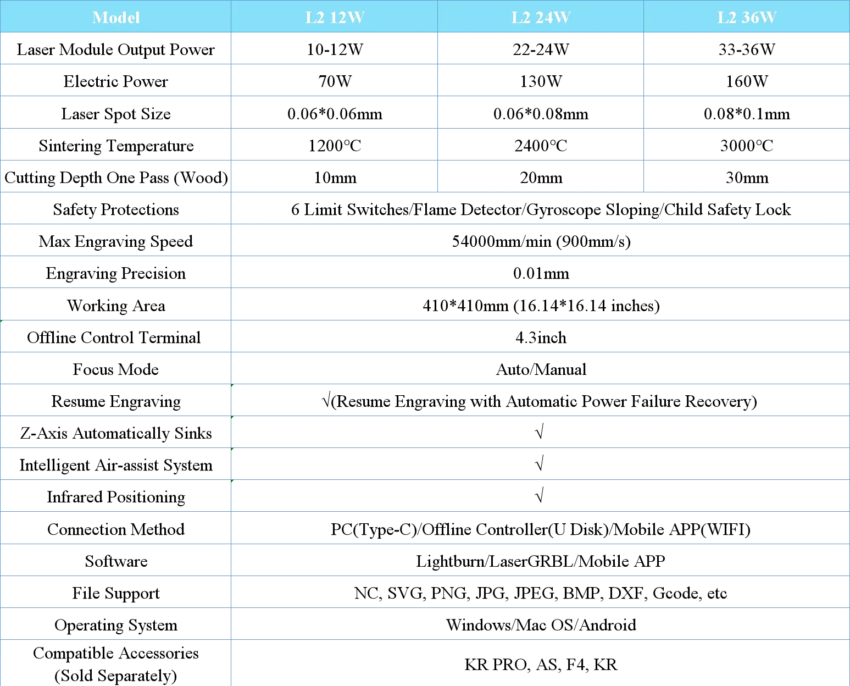 In addition, numerous functional features have been incorporated to enhance performance. The inclusion of an air-assisted automatic door opening system not only ensures smarter heat dissipation but also reduces noise by more than three times compared to previous models. The machines' double-layer air filtration cover enables improved dispersal of dust, preventing the accumulation of debris in the workspace. Furthermore, the laser preview function accurately positions the engraving material for precise results. A notable feature of second-generation Atezr machines is their automatic focal length adjustment, achieved by raising or lowering the laser module within a range of 10-40 mm based on the detected material thickness. This feature prevents blurry engravings and enables an increased cutting capacity of 4 mm. Compared to other engraving machines with similar power, this represents an improvement of over 30%.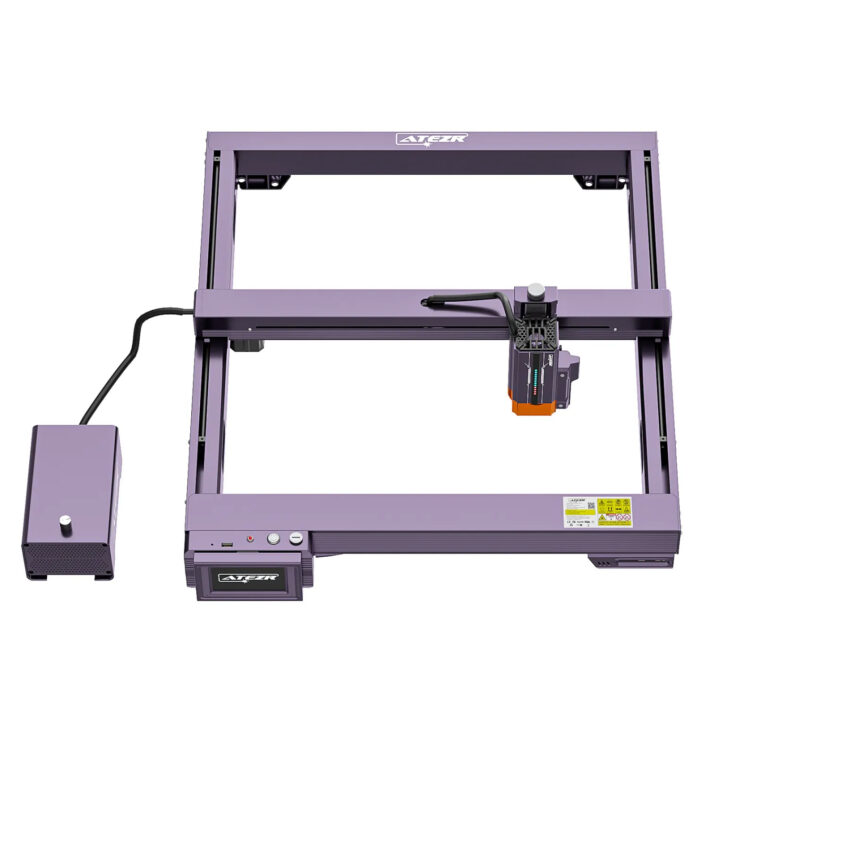 The second-generation Atezr laser engravers are equipped with safety measures that include a gyroscope with slope protection. This feature automatically halts the machine's operation when the angle between the X- and Y-planes and the horizontal Z-plane exceeds 15°-20°, ensuring user safety. Furthermore, these engravers are equipped with a flame detector that actively monitors the working area. By providing real-time monitoring, the flame detector effectively prevents sparks from igniting into flames and alerts the user promptly. For more information about Atezr laser engravers, visit the announcement page.
Join 97,426 other subscribers

Archives