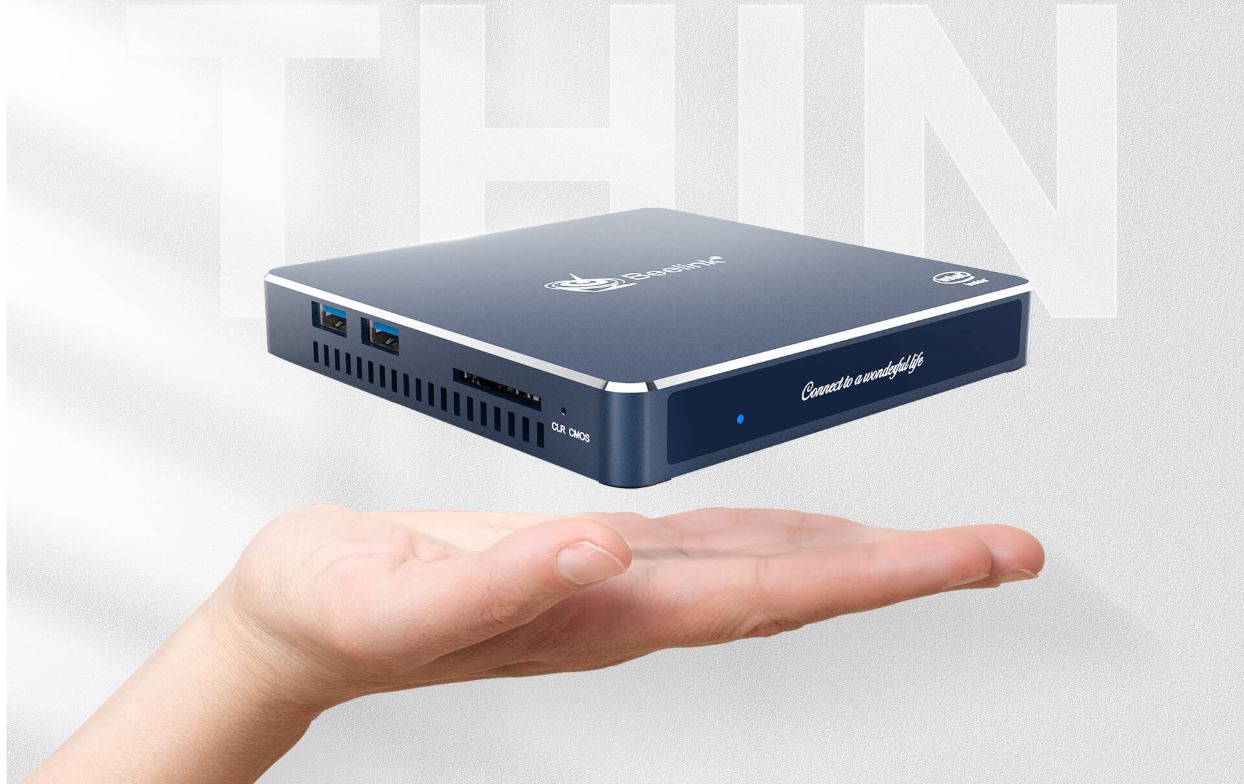 Beelink Gemini M; Ultra-Thin Mini PC Based on Intel GLK-R Processor
Shenzhen based computer hardware manufacturer, Beelink, recently teased the release of a series of new Mini PCs top of which was the Beelink Gemini M, an ultra-thin Mini PC powered by the Intel Celeron J4125 processor running with 8GB of RAM.
Featuring an ultra-thin aluminum enclosure and chassis, designed in a manner that allows for use in a variety of applications, the unique 1.77 cm thinness, 340 grams weight, 11.9cm reduced side size, and Vesa support possessed by the Beelink Gemini M, allows easy integration across different platforms including installations behind a monitor.
Giving users all that they might expect from a full-blown PC, the Beelink Gemini M comes with an assorted number of ports; including 4 USB 3.0 ports, an SDXC card reader, two HDMI 1.4 outputs to drive two displays in parallel in UltraHD, a 3.5 mm audio jack port with combined headphone and microphone, and a Gigabit Ethernet port.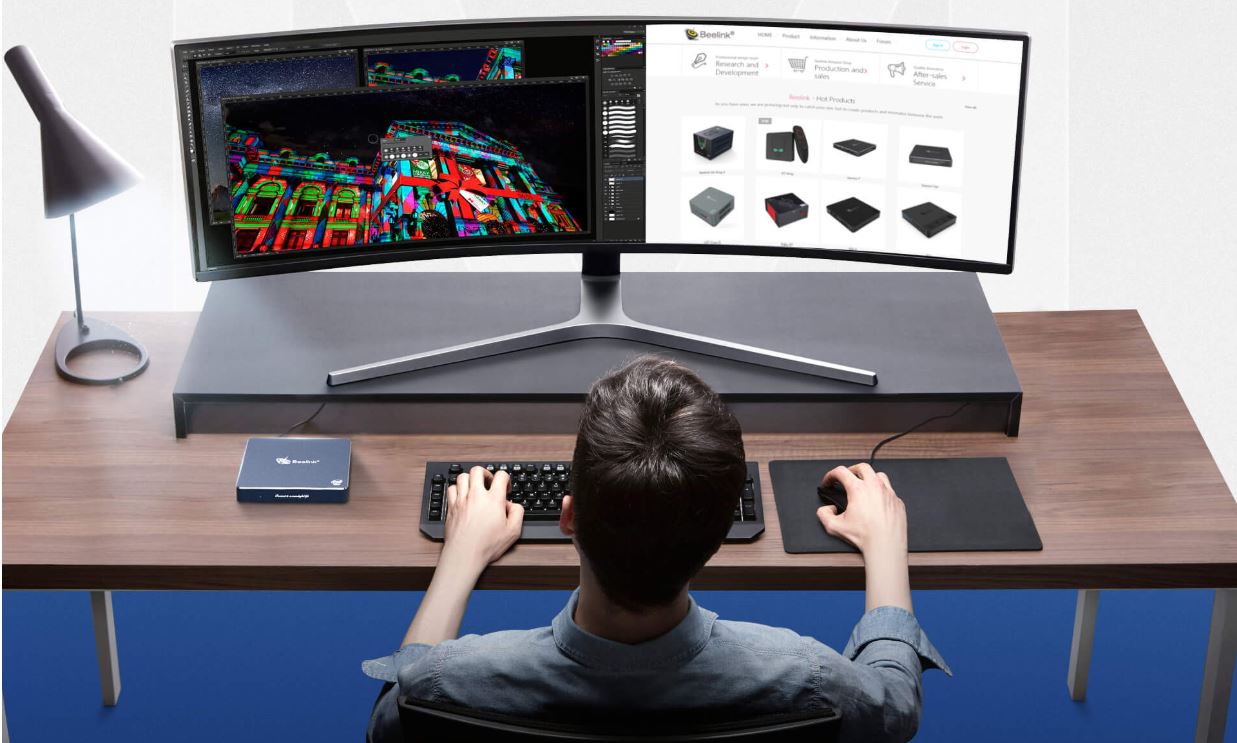 In terms of processing power, the dual-core Intel Celeron J4125 processor being used on the new Mini PC is a member of the recently released Intel Gemini Lake Refresh (GLK-R) family of processors, which are upgraded versions of Intel's desktop chips, running in a 10 watt PDT (Compared to 6 watts for the Celeron N4100), offering a level of overall performance that positions the Beelink Gemini M in the top category of high performing desktop mini PCs.
The Processor, running at a 2 to 2.7GHz speed, comes with 8GB of RAM, 4MB of cache memory, a 64GB eMMC, and an M.2 SATA 3.0 storage ranging from 128 to 512GB in 2242 format. While the specs so far do not reveal the capacity of the device for a high-quality gaming experience, the device thus comes with an Intel UHD 600 graphics card running at 250 to 700 MHz, capable of decompressing video in UltraHD H.265.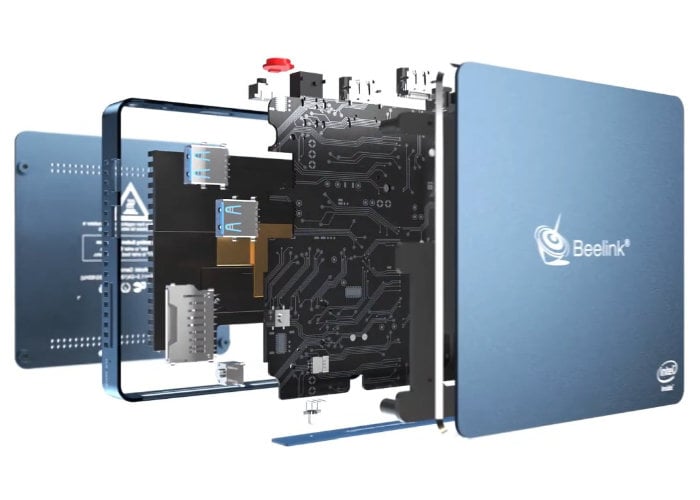 For communications/connectivity, the Beelink Gemini M comes with a Gigabit Ethernet port, a dual-band 802.11b/g/n/ac WiFi 5, and Bluetooth 4.0 all powered by an Intel 3165 wireless card.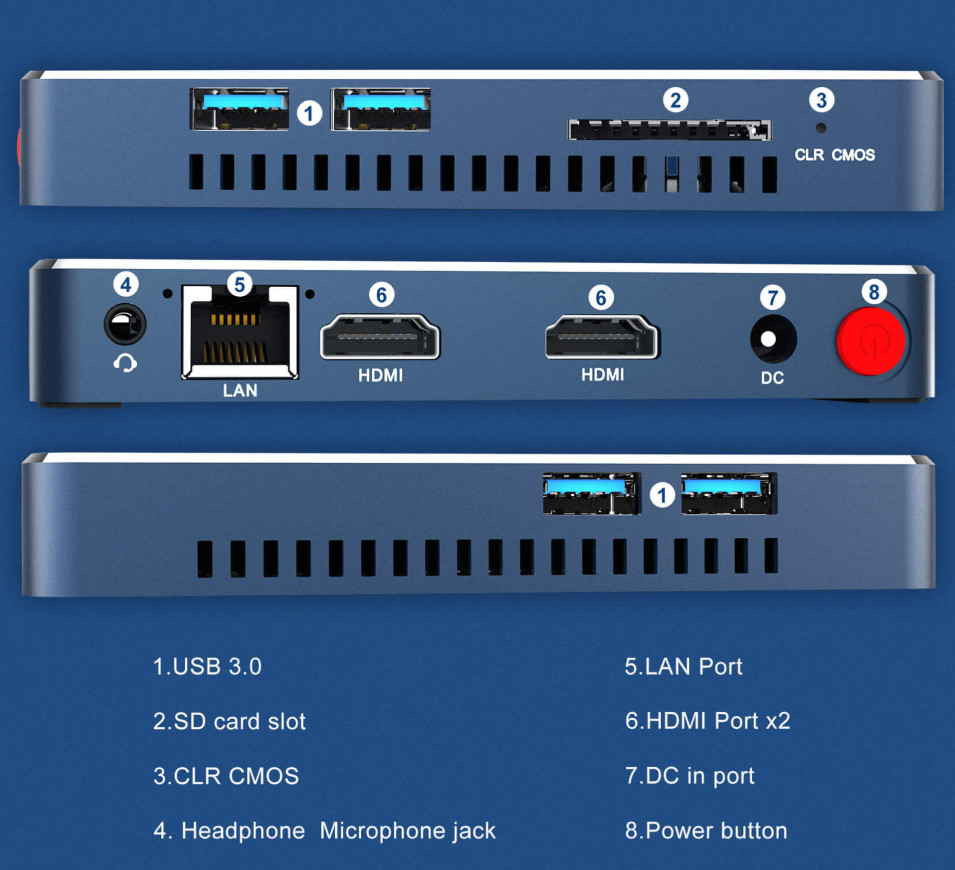 Highlight features of the device include:
CPU – Intel Celeron J4125, 4 Cores 4 Threads 2.0Ghz, up to 2.7Ghz, Cache 4M
GPU – Intel® HD Graphics 600
Memory – 8GB RAM LPDDR4
Storage – 64GB eMMC or 128GB SSD mSATA + SATA SSD 2242, SD card
Video Output – 2x HDMI ports Audio – Via HDMI, 3.5mm audio jack
Connectivity – Gigabit Ethernet 1000Mbps, Dual-Band 802.11a/b/g/n/ac WiFi, Bluetooth 4.0
USB – 4x USB 3.0 ports
Misc – Power button, Fan and heat sink, mounting on the back of the monitor
Power Supply – 12V 1.5A
Power Consumption – Standby: 0.5W; typical: 12W
Dimensions – 11.90 x 11.90 x 1.77 cm
Weight – 340 grams
Other PCs being teased include a Beelink GT-R and the GT-R AMD which are both expected to come with WiFi 6 amongst other features.
There is currently no information on the Price and availability of the Mini PC but all indications show that the device could be launched before the end of Q3 2020 with a price range of around $200.
More information on the Mini PC can be found on its Product Page.
[via
www.cnx-software.com
]
Subscribe to Blog via Email
Join 97,477 other subscribers
Archives