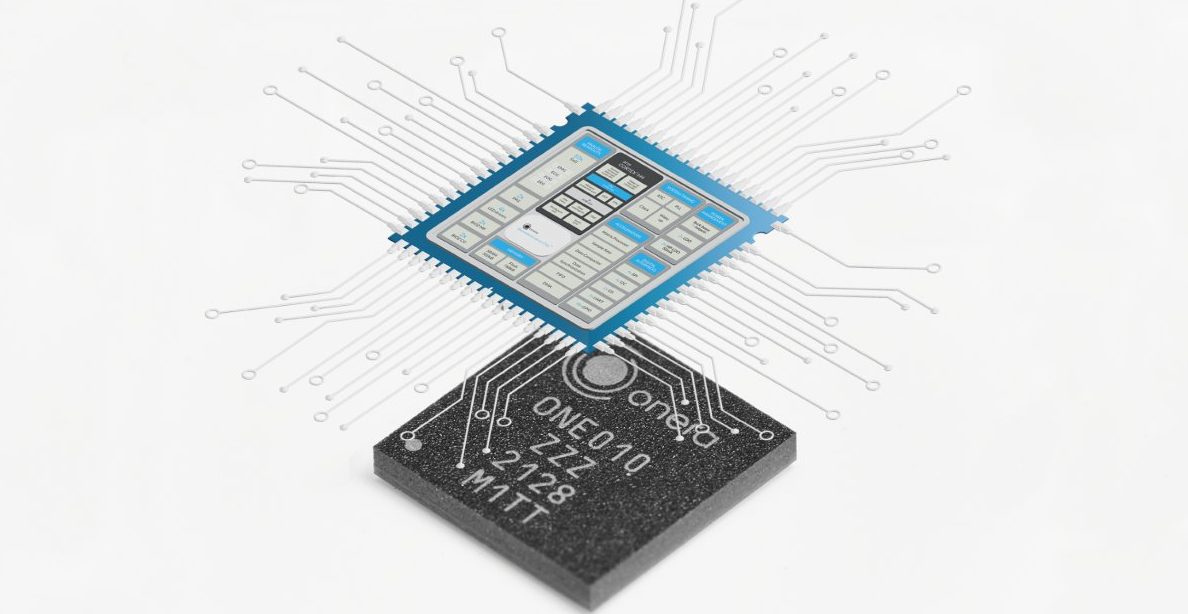 Biomedical 'lab-on-chip' for wearable health
Wearable biomedical product developer Onera Health has introduced an ultra-low-power biosignal sensor hub for wearable health.
The Onera Biomedical-Lab-on-Chip sensor system-on-chip acquires and processes multiple biosignals and is designed for a broad range of wearable health applications and devices. The devices, says the company, offer many solutions and opportunities for innovation in the medical, wellness and fitness space.
"Our highly integrated and comprehensive biosignal sensor hub is a unique solution that promises to revolutionize this competitive field," says Ruben de Francisco, Founder and CEO of Onera. "It combines clinical-grade physiological measurements and analysis with ultra-low-power consumption, enabling the development of miniaturized and high-quality wearable devices. Launching this powerful chip as a stand-alone product within our portfolio, not just as part of our innovative Onera diagnostic and monitoring solutions, is yet another exciting step for our company."
The Onera Biomedical-Lab-on-Chip is a multi-channel sensor readout system with integrated data processing, power management, and interfacing features. It offers a wide range of on-chip biomedical sensor readouts, including 10 readouts for ExG, covering EEG, ECG, EMG, and EOG, two bioimpedance readouts, and two readouts for photoplethysmography.
The data can be processed by on-chip digital filters and accelerators, supported by an ARM Cortex M4F processor. The chip features several standard wired interfaces such as UART, SPI, I2C, and I2S.
The chip fully operates on a single power source which can be anything between 0.8V and 3.6V, since power management is also integrated on-chip. In addition, a large amount of SRAM and embedded FLASH is available, supporting the large number of data streams with accurate data-synchronization as an essential feature.
To support the development and transition to commercialization of its products, the company says it has recently ramped-up hiring, including adding to its leadership team.
more information: Onera Health
Subscribe to Blog via Email
Join 97,461 other subscribers
Archives