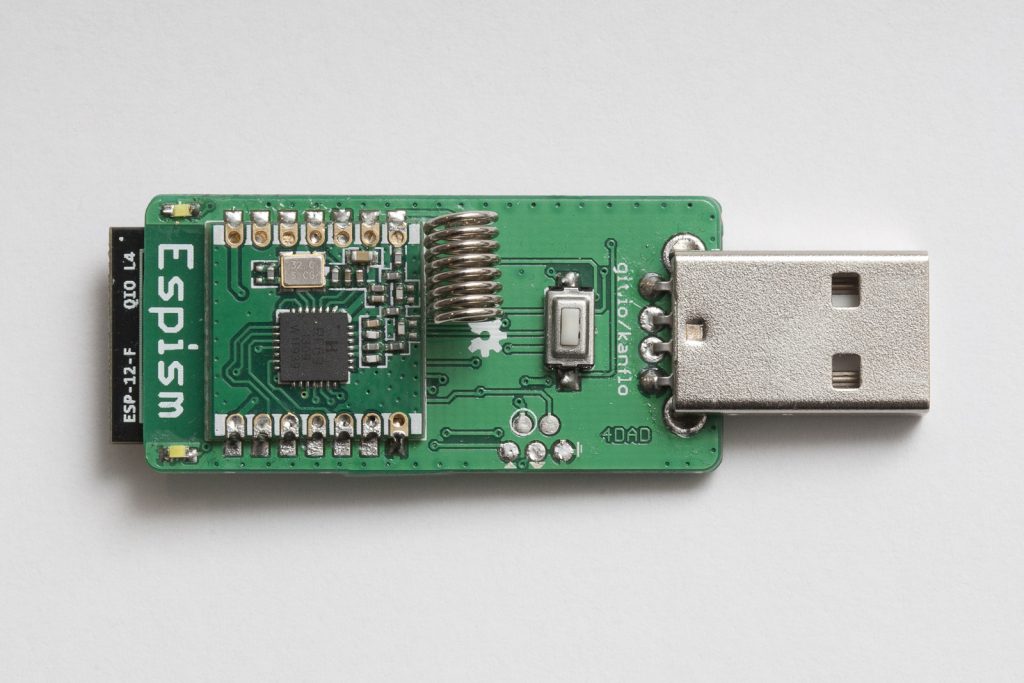 Bridging ISM radio and wifi for lunch money
Johan discuss about ISM/Wifi bridge using RFM69, code and schematics is available on github.
The ESP8266 has taken the maker community by storm and the hype is well deserved. Before the ESP we had the HopeRF ISM radio RFM12 and its successor RFM69. So is the ESP8266 an RFM69 killer?

I would say no. Hell no even 🙂 The RFM69 is still very well suited for certain applications and the ESP8266 will not run for 2+ years on a set of AA batteries. The two can however play nicely together as a low cost ISM/wifi bridge. I did a custom PCB for this in the shape of a somewhat large USB stick, dubbed "Espism".
Bridging ISM radio and wifi for lunch money – [Link]